Four Bed Bug Control Solutions For Greater Northdale Residents
Most people only think bed bugs are a problem at old, run-down hotels or used mattresses bought at garage sales. Unfortunately, bed bugs can be a problem in any home, no matter how clean. Bed bugs can hitchhike their way into your home on any type of fabric, including that new shirt you just bought from the department store, the pants you wore to the office, or the bag you took on vacation. You can help prevent bed bugs using these four bed bug control tips:
1. Immediately wash any new clothing in hot water or treat it with steam.

2. Clean and vacuum high traffic areas of your home and business frequently.

3. Regularly wash your pet's bedding and inspect areas where they lay for signs of bed bugs.

4. When buying new furniture, thoroughly inspect it before bringing it into your home, paying particular attention to the seams and edges. Treat any new furniture with a garment steamer to kill any bed bugs you may not see.
If you do have a bed bug problem, call us right away. Because your satisfaction is our priority, all of our bed bug treatments in Greater Northdale come with a 30-day guarantee. If you find bed bugs in a previously treated area within 30 days, we will come back and treat them again at no additional charge.
Are Termites Destroying Your Greater Northdale Home?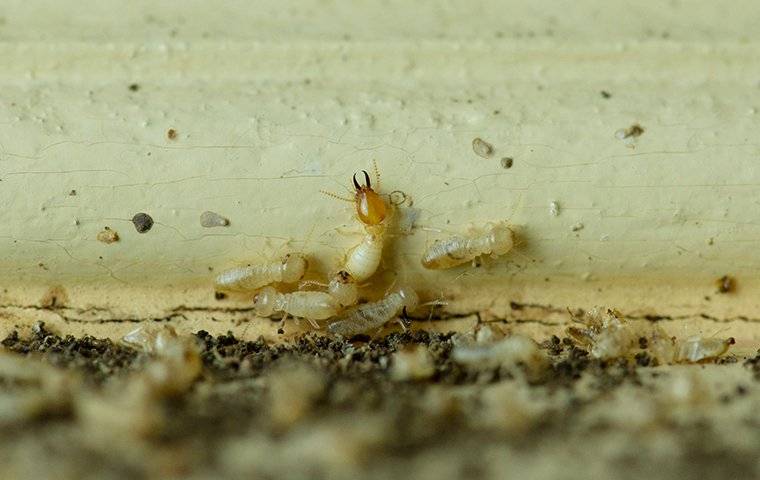 No pest causes more significant problems for homeowners than termites. Nicknamed the "silent destroyers," termites cause an estimated five billion dollars in damage annually. The worst part? Depending on your insurance, termite damage may not be covered. If you are worried about termites destroying your home, these are some signs to look for:
Mud tubes around the exterior of your home's foundation

Termite excrement called "frass", resembling piles of sawdust

Uneven or bubbling paint

Wood that sounds hollow when you tap on it
If you see any of these signs, contact us right away. We will provide a free termite inspection, determining the species of termite and the extent of the problem. We will then recommend a treatment plan to best eliminate these damaging pests.
You can have confidence knowing our work is backed by our Annual Termite Protection Plan, which includes continued inspections and a re-treatment guarantee. Call us today to learn more about our Greater Northdale termite treatment plans and how we can help protect your home from these destructive pests.