Comprehensive Pest Control In Hudson, FL
Hudson, FL property owners are no strangers to pest activity. The city's 11,000 residents are familiar with above average populations of mosquitoes, termites, and ants and use appropriate treatments to reduce their spread. Commercial property owners are frequently barraged by common species like roaches and rodents and often turn to over-the-counter solutions to protect their buildings.
However, traditional pest control services may come with serious drawbacks. Many DIY products are unsafe for children and pets, while over-the-counter options pose risks to your local environment. When your home needs the protective services of professional pest control, nothing but eco-friendly options will do — including the treatments provided by EcoTech Pest Control Services.
EcoTech Pest Control Services is your environmentally friendly alternative to traditional Pasco County pest control. In business since 2013, we offer a strong legacy of results to both residential and business clients. Our technicians are hand-picked from some of the best applicants in Western Florida, all of whom share our commitment to excellence, honor, and eco-friendly results.
Contact EcoTech Pest Control Services for a free quote today. We would be happy to chat more about our local pest control services.
Residential Pest Control In Hudson
EcoTech Pest Control Services is a full-service provider of residential pest control services in Hudson, FL. With nearly a decade of experience in the pest management industry, we have a deep understanding of local species and their common attractant factors. We understand you need services that protect your loved ones and your bottom line, which is why we make every effort to identify your needs before treating your home.
At EcoTech Pest Control Services, we know that your home is your castle. Our technicians do everything in their power to protect you from pests, with services that include inspections, treatments, and ongoing follow-up services.
Stop using expensive products that fail to protect your family. Instead, rely on the experts at EcoTech Pest Control Services for protection, prevention, and mitigation all year round.
Call today for your no-obligation service quote.
Six Simple Yet Effective Rodent Prevention Tips For Hudson Homeowners
Rats and mice are common pests in the Hudson area. However, there are some simple and effective ways to keep them out for good.
Here's how to keep rodents from taking over your Hudson home:
Keep your yard clean and free of debris.
Store food in airtight containers and dispose of garbage regularly.
Seal up any cracks or holes in your foundation or exterior walls.
Install weather-stripping around doors and windows.
Mop, sweep, and vacuum floors regularly to remove crumbs and spills.
Schedule regular rodent inspections to catch infestations at their earliest stages.
At EcoTech Pest Control Services, we simplify the rodent control process with quick, efficient, and cost-effective inspections that can address your entire home. Call our office today to learn more about our rodent inspections, treatments, and solutions.
Seven Quick & Simple Wildlife Prevention Tips For Hudson Property Owners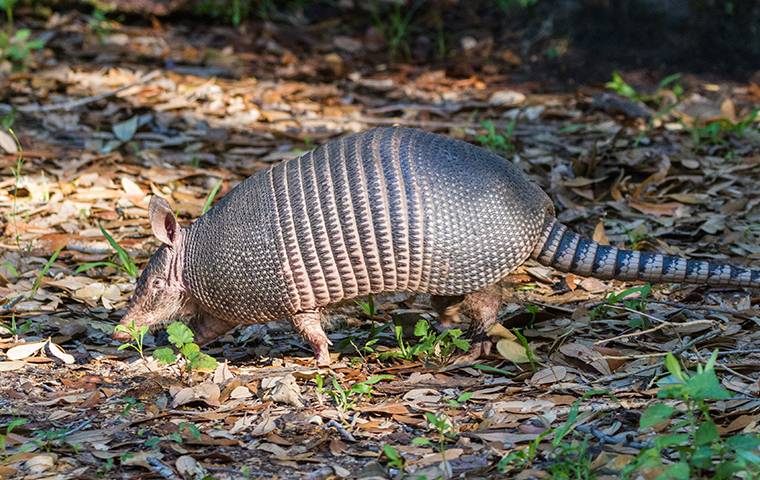 Wild animals can seem harmless, innocent, and even cute while exploring their native habitat. However, this 'cuteness factor' quickly diminishes when they start invading your Hudson property.
Do you struggle with wildlife animals invading your Hudson home? If so, you are not alone.
Here are seven quick and simple tips to help prevent it from happening again:
Mow the grass regularly.
Rake your lawn often.
Remove any dead trees or fallen branches.
Trim overgrown bushes and shrubs.
Seal up any cracks or holes in your foundation.
Reduce standing water in bird baths, ponds, and depressed areas in your lawn.
Call EcoTech Pest Control Services for total wildlife control.
If you're dealing with a wildlife invasion of any kind, EcoTech Pest Control Services is your best solution for long-term results. Not only can we remove wild animals in a safe and efficient way, but we can perform our tasks without bringing harm to the animal in question.
Do the right thing for wild animals and their well-being. Call today to learn more about wildlife prevention in Hudson.
Commercial Pest Control In Hudson
You've put everything on the line to see your business succeed. But now, with the presence of pests in your building, everything you've worked for may be at risk.
EcoTech Pest Control Services supplies commercial pest control services for a variety of businesses in Hudson. We pride ourselves on responding to calls in just two hours and will apply efficient treatments within six hours or less. We also provide a 100% satisfaction guarantee, which means if you're not happy with your services, we will return to your business for free.
If you're curious to learn more about how our team could help you thrive, don't hesitate to get in touch with us today. We would be happy to provide a no-obligation quote at your convenience.