Professional Pest Solutions For Hopewell, FL Properties
The unincorporated community of Hopewell is situated nearly equidistant from both Tampa and Lakeland, providing its residents with big city access and a small-town feel. The area is surrounded by farms and water, and is also home to community centers and beautiful scenery. Unfortunately, Hopewell, like many other parts of Florida, is accustomed to heat and moisture throughout the year which invites a level of pest activity that is unwelcome by homeowners and businesses.
At EcoTech Pest Control Services, our aim is to provide complete Hillsborough County pest control that can handle any season. As a locally-owned business, we understand the unique needs of our neighbors and we work tirelessly to address them. We hold certifications from QualityPro and GreenPro and each service is backed by a 100% satisfaction guarantee. We also pride ourselves on always abiding by eco-conscious standards, implementing safe practices and products, and offering outstanding customer support. To learn more about our services and schedule your initial inspection, please contact us today.
Home Pest Control In Hopewell, FL
When it comes to protecting your Hopewell home from pests, you deserve nothing less than exceptional service. At EcoTech Pest Control Services, it's our mission to ensure that this is your reality. Our company is locally-owned and we have spent the last decade honing our craft in order to deliver reliable results. We are both QualityPro and GreenPro certified, which means that our team has undergone a significant amount of rigorous training and that we will always uphold the highest standards. Our services are designed around the principles of Integrated Pest Management, which means that they are green and opt for low-impact products that are safe for your entire household.
With regular service and detailed reports, we will always be on top of pests for your complete protection. Each of our services also comes with a 100% satisfaction guarantee, so if any treated pests return, we'll re-service your property at no additional cost. For more information on our residential pest control services in Hopewell, call us today.
How Dangerous Is It To Have Bed Bugs In My Hopewell Home?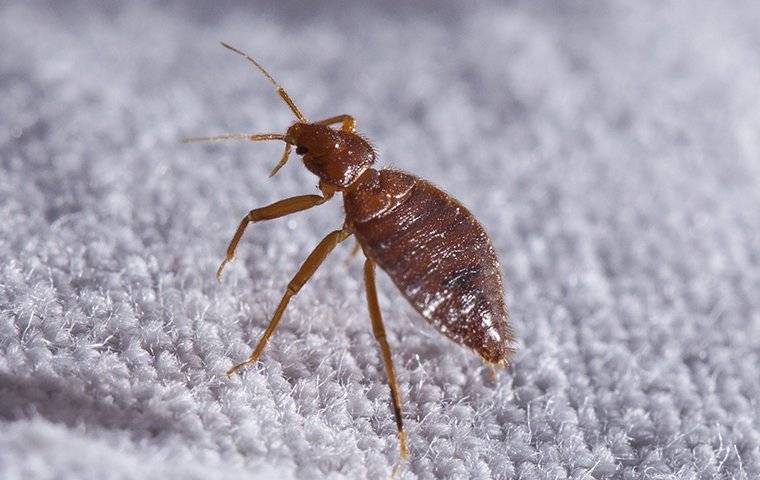 Whenever you travel, go to the grocery store, or even bring home a secondhand piece of furniture, you are potentially exposing your Hopewell property to a bed bug infestation. These pests are parasites and maneuver via hitchhiking. Their main objective is to find people to feed off of, as they require blood in order to survive. While bed bug bites are uncomfortable, they are not severely dangerous like some other pests. They can, however, lead to a series of allergic reactions that may vary from person to person. These include swelling, rash, fever, and nausea. Bed bugs pose an even bigger issue because they are notoriously difficult to eliminate. At EcoTech Pest Control Services, we offer bed bug removal services that we guarantee. Our eco-friendly approach is both tough on pests but will cause as little inconvenience to your daily life as possible.
For more information on keeping bed bugs out of your Hopewell home, call us today.
Everything You Need To Know About The Termites In Hopewell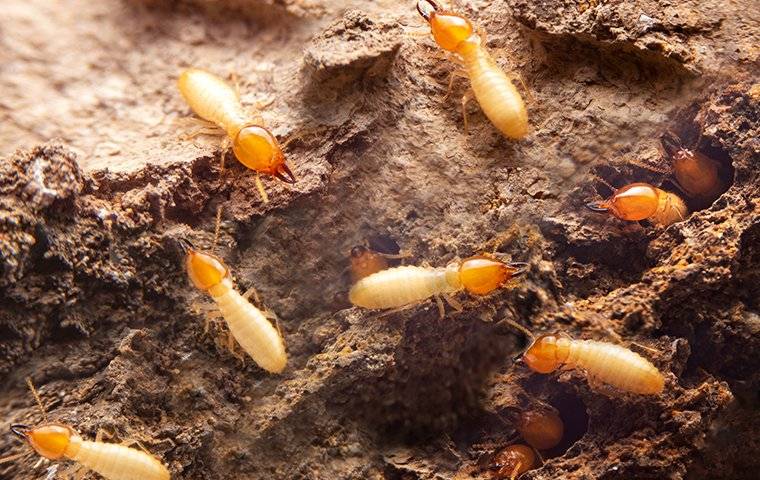 If you haven't been saddled with a termite problem yet, then there might be a few things that are still left to learn about these pests. Each year, they are responsible for 5 billion dollars in damage to U.S. households alone. They are attracted to properties because of the presence of wood, so sheds, garages, homes, buildings, and any other structures are essentially left exposed to termite damage. Some termite species are especially attracted to water damage, which leads to issues with fungus. Small things like having wood-to-foundation contact or yard debris are also enough to further entire termites to enter your property. Once termites begin to build their colony, they eat through wood all day, every day. Depending on the species, these colonies can contain thousands or millions of members, which is why professional help is the most effective solution for their removal.
For complete termite control in Hopewell, call the experts at EcoTech Pest Control Services today.
Commercial Pest Control In Hopewell, FL
Whether you're concerned about eliminating an active rodent infestation in your Hopewell business or are looking to prevent cockroaches, EcoTech Pest Control Services has the solutions. Our locally-owned business has been working with businesses to address all kinds of pest pressures since our establishment in 2013. When you partner with us you can rest assured that you're working with industry leaders. We are GreenPro, QualityPro, QualityPro Food Safety, and QualityPro Schools certified so we are well trained and able to adapt our methods to any type of industry.
We provide each of our customers with a tailored pest control program that is built around the standards of Integrated Pest Management. This system helps us gain a complete view of your property, address concerns at the root, and do so by causing minimal impact on the ecosystem. All of our services are also guaranteed and you can reach our customer support at any time.
To learn more about our trusted commercial pest control services in Hopewell, please call us today.