Complete Pest Control In Gibsonton, FL
The waterfront community of Gibsonton provides its residents with countless nature preserves, marinas, recreational areas, and opportunities for adventure all year round. There are also enticing seafood eateries, lots of local businesses, and diverse neighborhoods. Gibsonton provides its residents with easy access to Tampa, so there are additional cultural attractions available in minutes. But because of seasonal conditions and the amount of rainfall that the area sees during hurricane season, local homes and businesses are often at the mercy of pests.
At EcoTech Pest Control Services, we provide complete pest control in Gibsonton that utilizes eco-friendly measures and Integrated Pest Management methods. We are also QualityPro and GreenPro certified, which means that we uphold the highest standards for safety and best practices, which very few companies across the country achieve. We always take the time to understand your concerns and we offer a satisfaction guarantee with every service. For more information on our services and to schedule your free, no-obligation inspection, please call us today.
Residential Pest Control In Gibsonton
At EcoTech Pest Control Services, we provide homeowners with guaranteed, effective, and green pest control in Gibsonton. We bring more than a decade of experience to each home we treat and with QualityPro and GreenPro certifications, our thoroughly vetted technicians will abide by the most stringent safety standards.
Our general pest control process begins with an interior and yard inspection so that we can locate potential pest problems and understand the pressures that you currently face. From there, we remove cobwebs and wasp nests, seal up entry points, and provide other treatments with low-impact products that create lasting relief. We provide ongoing protection with routine service visits and we guarantee all of the offerings that we provide so that you can have peace of mind. For more information on our residential pest control services in Gibsonton, please call us today.
Three Ways To Protect Your Gibsonton Property From Termites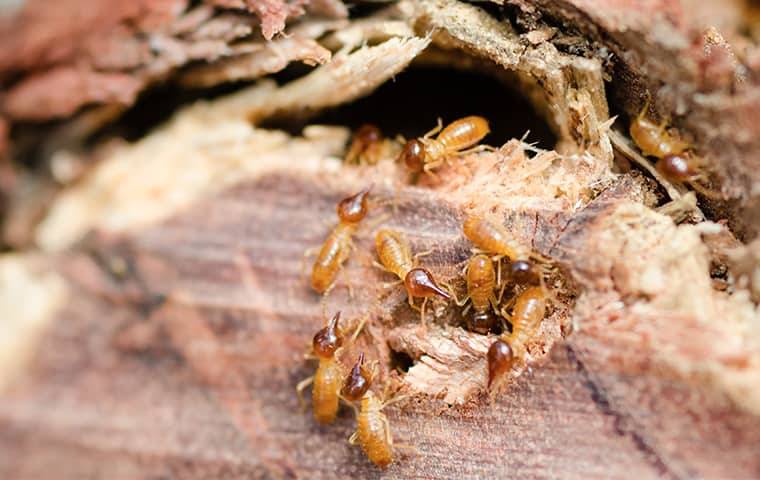 Each year, termites are responsible for five billion dollars in damage to homes across the country, and properties like yours in Gibsonton are not immune to these issues. In order to protect your home from termites, consider these three tips:
Be conscientious of wood. Termites are lured to wood in its various forms, which is why it's imperative that you keep wood in good condition either with paint or stain. You'll also want to maintain at least 18 inches of barrier between mulch and your home, and avoid letting any planks of wood rest against your home.
Address water issues. Some termites are lured to wood that's suffered from fungus issues as a result of water damage, so never ignore leaks, keep crawl spaces well ventilated, and redirect condensation from air conditioning units.
Seek professional advice. Whether you're in need of preventive monitoring services or the elimination of a colony, there is no replacement for professional help.
For more information on termite control in Gibsonton, call EcoTech Pest Control Services today.
So, You've Discovered Your Gibsonton Home Has Bed Bugs; Now What?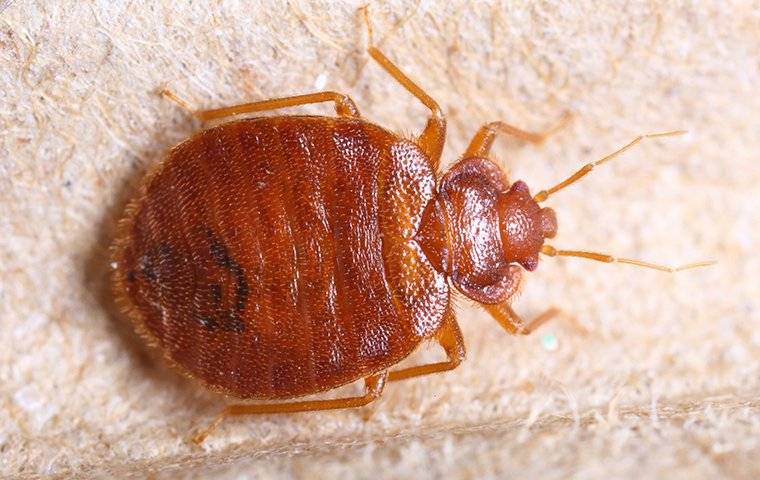 If you've noticed bed bugs in your Gibsonton home, that's the first big step in finding relief. They are nocturnal and live in places that you can't reach, so the natural next step is to enlist the help of professionals at EcoTech Pest Control Services. Our services are built around the guidelines of Integrated Pest Management, which means that all of our bed bug control methods are eco-friendly and safe for your entire household.
We begin by having our QualityPro and GreenPro certified technicians inspect your entire home for signs of bed bugs, from fecal stains to skin casings. From there, we provide room-by-room treatments that target bed bug populations with spray treatments. We also offer mattress encasements to help prevent future infestations. These services come with a 30-day guarantee, so if we haven't completely eliminated bed bugs after this service, we'll provide free re-treatments until we've solved your issue. To learn more about bed bug removal in Gibsonton, please call us today.
Commercial Pest Control In Gibsonton
Pests have no place in your business, which is why at EcoTech Pest Control Services, we are focused on providing the highest quality pest control in Gibsonton. Since 2013, we have been providing comprehensive services that are focused on elimination and prevention. We are a QualityPro and GreenPro certified company that prioritizes proactive communication, attention to detail, and unparalleled customer support.
When you partner with us, you'll benefit from our dedication to Integrated Pest Management methods, which allow us to customize your treatment program, use eco-friendly products, and focus on long-term results. We will strive to protect your reputation, employees, and customers as we exceed your expectations and reduce risk all around. Our general pest control always includes detailed property inspections so we have a holistic understanding of your pest pressures, and each of our services is guaranteed. If you're concerned about the toll that pests can take on your business, call us today for more information on our Gibsonton commercial pest control programs.