Professional Pest Solutions For Feather Sound, FL Properties
Fewer than 5,000 people currently live, work, and play in the town of Feather Sound, FL. This unique area of Pinellas County was established as a census-designated city only a few years ago, attracting some of the best and brightest Florida property owners. A large portion of Feather Sound's boundary spans into Old Tampa Bay, home to some of the most beautiful sunsets in the world. Just south of St. Petersburg, Feather Sound will continue to be an attractive bedroom community for decades to come. Feather Sound may appear to be a quiet, inoffensive little town just south of the big city, but this community has a noisy underbelly composed of termites, mosquitoes, and other unlikable pests.
Truthfully, pest species are some of the most populous residents in Feather Sound. Without proper treatment, they could jeopardize homes and businesses all over town. This is where the Pinellas County pest control professionals at EcoTech Pest Control Services comes in. After spending nearly all of our professional lives in the pest management business, there is no infestation too big, or pest problem too small, for our pros to handle. Get a better perspective on the pests that come calling to your home. Call, click, or schedule an initial appointment with us today for a comprehensive inspection now.
Home Pest Control In Feather Sound, FL
Feather Sound homeowners deserve more out of their pest control services. At EcoTech Pest Control, we've been supplying world-class treatments at an affordable price since 2013. Our style of treatment ensures you can protect yourself and your family while defending our fragile environment.
Residential pest control treatments in Feather South, FL cover five vital steps that take place inside and outside the home:
Home Exterior Inspection
Pest And Web Removal
Yard Inspection
Entry Point Inspection
Home Interior Inspection
All treatments from EcoTech Pest Control Services come with a helpful final report, which sums up our findings in a quick and accessible way. Call now for a quote that matches your needs. One of our Feather Sound representatives will be in touch with you shortly.
Why Homes in Feather Sound Need Professional Termite Protection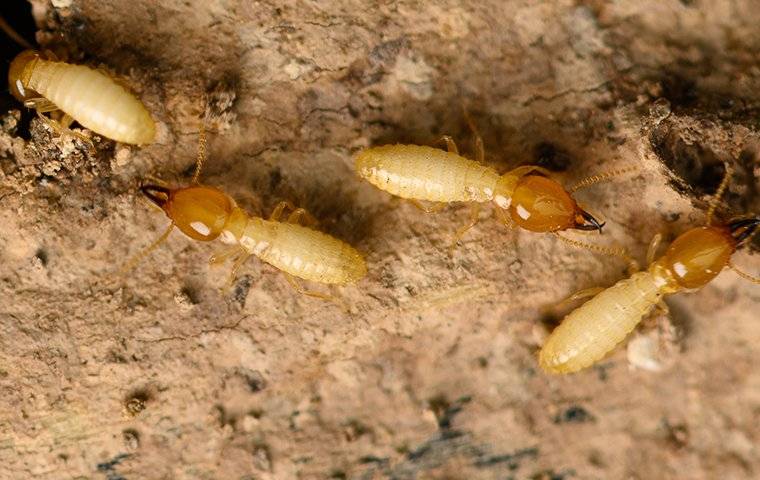 There is rarely a reason to joke about termite infestations near Feather Sound homes. These insects are considered to be the most destructive of all wood-eating insects and are particularly noted for their sneaky behaviors and quiet infiltration methods. Many property owners cannot identify a termite problem until it's too late, wreaking havoc all over home and business environments. If homeowners aren't careful, they could be footing the bill for tens of thousands of dollars worth of property damage.
Here are a few additional reasons why Feather Sound properties need professional termite protection programs:
Termite damages are not covered by homeowners insurance policies, and cost property owners more than $5 billion a year in damage.
Termites do not need sleep, rest, or breaks. Instead, they can continue on their path of destruction 24 hours a day, 365 days a year.
Most species of termite are able to operate year-round. This means that infestations can come at any time, during any season.
Like it or not, termites deserve your attention this year. Submit an online contact form to learn more about professional termite control in Feather Sound from EcoTech Pest Control Services.
How To Keep Mosquitoes Away From Your Feather Sound Yard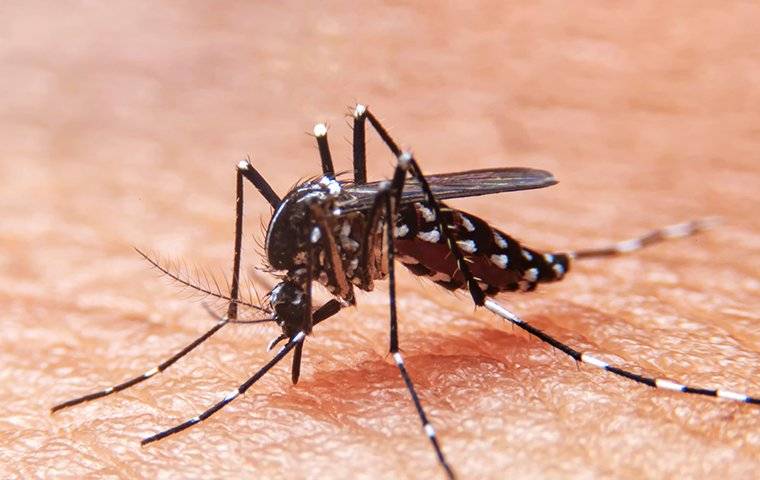 Are mosquitoes keeping you from enjoying your yard? You aren't alone. In fact, thousands of Feather Sound homeowners are prevented from outdoor activities because of the presence of mosquitoes. Large groupings of mosquitoes away homeowners and customers, raising risks for disease spread.
Here's how to keep mosquitoes away from Feather Sound yards:
Eliminate stagnant pools of water inside birdbaths, fountains, and potholes.
Keep the grass trimmed low in order to reduce yard humidity. If possible, hedge all shrubs, prune tree branches, and otherwise cut back tall plants. This will reduce shade, which creates a mosquito habitat in your yard.
Get annual mosquito abatements from professionals like EcoTech Pest Control Services.
Call today to schedule a mosquito abatement service in Feather Sound . We are looking forward to receiving your call.
Commercial Pest Control In Feather Sound, FL
If your business has experienced the signs or symptoms of pests in the past, you will need to retain a pest control expert in case of imminent disaster.
EcoTech Pest Control Services wants to be there for you, backed by almost a decade of solid industry experience. With a highly skilled team, cutting-edge tools, and educated talent on our side, there's nothing we can't manage in your business environment.
We stand out from the pest control crowd in Feather Sound, FL:
We are family owned and operated
Our free inspections are available to every client
Integrated Pest Management programs are used alongside eco-friendly treatments
We offer a 100% satisfaction guarantee
Our team is considered to have one of the highest customer satisfaction rates in the area
Make the best choice for your Feather Sound commercial pest control. Choose EcoTech Pest Control for a better, cleaner, more holistic pest solution.