Pest Control In Lithia, FL
Home to the Florida State Fair, Lithia is 20 miles southeast of Tampa. The area has the Alafia River State Park and the Edward Medard Conservation Park, providing residents with outdoor experiences and interactions with nature. Lithia is an excellent option for people that enjoy animals and open spaces.
The advantages of living in Lithia also cause problems. Being so close to nature means you're near pests that can invade your property when they can't find necessities in their natural habitat. They spread illnesses and cause damage when they get inside, but Lithia pest control professionals can eliminate infestations.
EcoTech provides safe and effective pest solutions for Lithia and Hillsborough County. Our green pro specialists use modern techniques to remove pests and protect your health.
Residential Pest Control In Lithia
Lithia features spacious land where residents can participate in outdoor activities and house various animals. The open space is a dream for many people but can be a nightmare if pests invade your property. These creatures enter through tiny gaps to gain access and hide where you can't see them. They usually appear at night, spreading pathogens or causing damage.
Our EcoTech green pro specialists will inspect your house to find pests and check your exterior for potential entry points. Each treatment depends on your situation, but we'll use dust, granular treatments, traps, and liquid applications on your cracks and crevices. In most cases, we only use traps for your interior and can return quarterly to treat your home.
Your Lithia house should be a place of comfort and protection, but pests can hinder that safety. Call us to discover how you can benefit from our residential pest control services in Lithia.
Why Lithia Homeowners Need Professional Rodent Control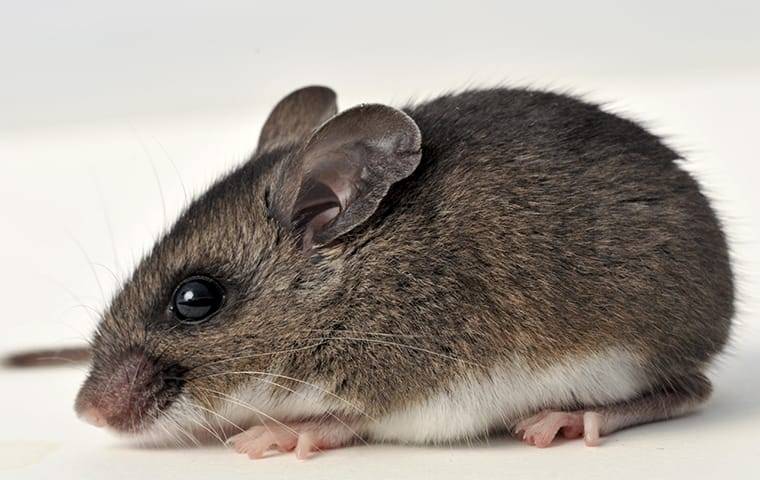 Several pests live in Lithia and cause problems if they decide to invade homes. Rodents are some of the biggest problems because they can fit through tiny entry points and hide in attics or walls while spreading potentially dangerous pathogens around your house.
Mice and rats are the most common rodents that enter homes. Most of these creatures invade at ground level, but roof rats can climb trees to access your roof.
Regardless of how they enter your home, these pests can cause numerous problems when they get inside, including:
Damage insulation
Gnaw on belongings
Spread illnesses
EcoTech provides expert rodent control for Lithia residents. We'll inspect your house to find pests and their entry points. We use caulk, steel wool, and carpenter cloth to close holes and can lay snap traps, glue boards, and granules to remove hiding rodents. Our exclusion work includes a one-year warranty, so we'll return at no additional cost if rodents continue causing problems.
Rodents can damage your home and make your family sick when they invade your Lithia property. Give us a call if rodents are causing problems in your house and get started with our effective rodent control services in Lithia.
What To Do If Wildlife Gets Into Your Lithia Home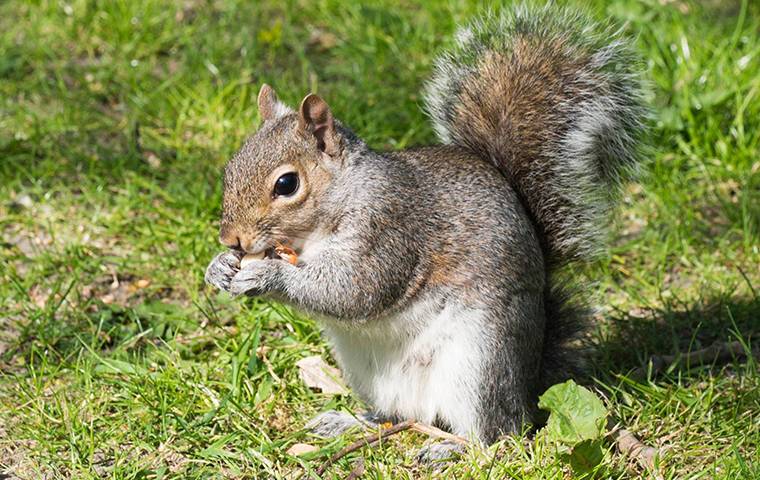 In a natural community like Lithia, wildlife is bound to be around your property. They live in local woods and waterways and invade buildings for food and water. When these animals enter your structure, they can cause damage and spread illnesses to occupants.
Attempting to remove wildlife in your home is dangerous because many bite if they feel threatened. However, there are things you can do to stop wild animals from invading your home.
Some wildlife prevention tips for your Lithia home or business include:
Secure garbage in rodent-proof containers.
Ventilate your attics, basements, and crawl spaces.
Keep tree branches away from your roof.
Repair damaged screens on doors and windows.
Install door sweeps and weatherstripping.
Our wildlife experts at EcoTech will respond to your call for assistance by inspecting your property to discover the problem. Most wild animals in Lithia are snakes, raccoons, and bats, and we'll use humane traps to relocate those on your property. We'll repair any damage, and our services include a one-year warranty.
Wild animals can enter your building through tiny gaps in your exterior and are hard to remove. Reach out to us today for help with wildlife on your property and to learn more about our wildlife control services in Lithia.
Commercial Pest Control In Lithia
Lithia businesses are an integral part of the community, providing essential goods and services for residents. Production problems can impact your business and cause trouble for those that use your services. When pests invade commercial facilities, they can cause damage, contaminate items, and spread illnesses to anyone in your facility. The commercial pest control experts at EcoTech can help you avoid these problems.
Our green pro specialists begin by inspecting your property for signs of activity and determining which species are in your facility. This information allows us to evaluate the required equipment and develop a customized treatment. After eliminating your infestation and sealing entry points, we recommend weekly or monthly recurring services to keep your facility pest-free.
Pests threaten commercial facilities, but our team is nearby to help. Reach out today for help with pests and to learn more about our commercial pest control services in Lithia.