Professional Pest Solutions For Kenneth City, FL Properties
As part of the "Sunshine State," Kenneth City has a rich history that goes back more than a hundred years. Unfortunately, just as long as Kenneth City has been standing, it's been subject to all sorts of pest problems too – but you don't have to deal with them alone when you've got EcoTech Pest Control Services in your corner.
Here's what Kenneth City homeowners should know about our home and commercial pest control services, how to get rid of rodents, and how to prevent spiders with Pinellas County pest control.
Home Pest Control In Kenneth City, FL
A pest infestation in your Kenneth City home is more than just a nuisance – these pests can cause destruction, spread illness, and add to your stress. You shouldn't have to bear that burden alone, and with our residential services, you won't have to.
When you work with us, our home pest control follows six basic steps:
An inspection of your home's exterior
Removal of exterior threats, like cobwebs or wasp nests
A yard inspection to identify any nearby pests
An assessment of your home's entry points, including doors and windows
An interior inspection of your home
A detailed service report of our findings as well as a customized treatment plan
When you select a home pest control plan with EcoTech Pest Control Services, you choose guaranteed solutions for your toughest problems.
How Professional Rodent Removal Helps Kenneth City Homeowners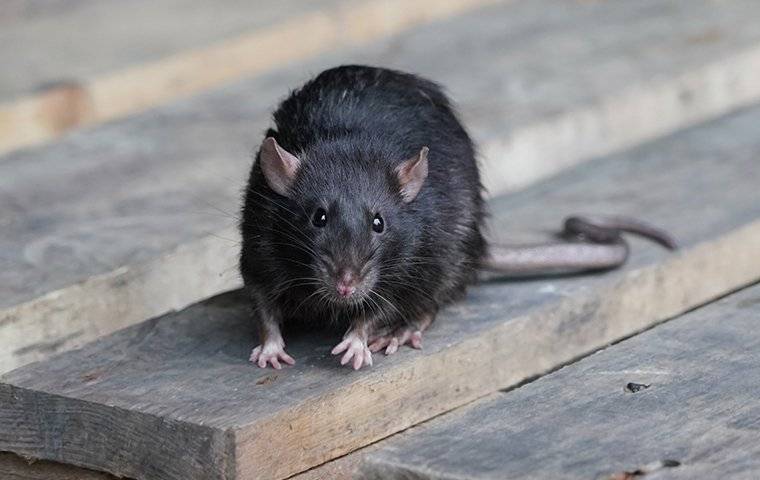 Some homeowners may assume they can get rid of the mice and rats in Florida on their own, often by using DIY methods, like smells that keep rats away. Given how quickly rodents can reproduce and how clever they can be at hiding, most DIY methods aren't truly effective for rat control – nor do they address why rodents are targeting your home in the first place.
Ultrasonic rodent repellers, mothballs, peppermint, and rat poison won't get the job done, and these methods may even be toxic for your family or pets – so it's usually a good idea to steer clear.
You may not be able to rely on DIY methods for rodent control, but you can rely on the professional services of EcoTech Pest Control Services. We've been serving the Kenneth City area for years, and with thousands of satisfied customers, our trustworthy reputation speaks for itself.
If you suspect you may be dealing with house mice, roof rats, Norway rats, or even some other type of rodent, don't continue to put yourself or those you live with at risk. Contact us today at EcoTech Pest Control Services to learn more about our rodent control services or to request an estimate of our services.
Kenneth City's Step-By-Step Guide To Effective Spider Control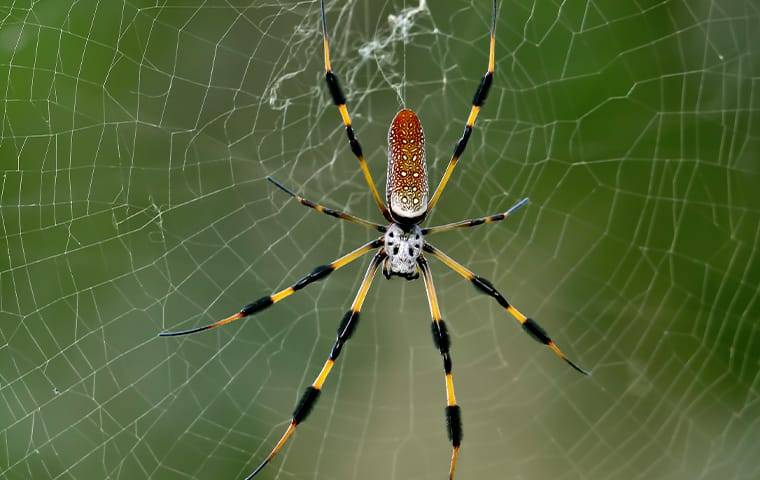 Along with using professional pest control, here are some easy tips to prevent spiders from making their way into your Kenneth City home:
Properly store your food and trash so you don't lure in any pest prey that spiders might chase after.
Use a sealant to block any cracks, crevices, or holes that lead into your home.
De-clutter your home to prevent giving spiders more places to hide.
Use a vacuum or broom to sweep up any spider webs as you find them.
Make sure you inspect any yard debris that you bring into your house for signs of spiders.
Keep firewood several feet from your home, as this can be a hiding spot for spiders.
Can you use DIY methods to get rid of spiders in Florida? DIY treatments often recommend a mixture of water and vinegar to spray in any corners or areas where spiders may be hiding out. While DIY treatments like this one may be a temporary solution, they're rarely as effective as they seem – especially since spiders are excellent at hiding and may simply be out of sight.
Rather than waste your money on DIY or store-bought solutions that won't get the job done, call the pros at EcoTech Pest Control Services. Not only can we get rid of spiders that are invading your home, but we can also identify the type of spider you're dealing with and help prevent them from coming back.
Commercial Pest Control In Kenneth City, FL
A pest infestation in your commercial property can put you, your employees, your customers, and your business' reputation at stake. When you work with us at EcoTech Pest Control Services, our goal is to:
Protect the integrity of your business, building, and your product.
Reduce the risk and use of pesticides unless absolutely necessary.
Provide excellent customer service that exceeds your expectations.
Protect your business' long-term reputation and brand.
For high-quality commercial pest control with a rock-solid guarantee, reach out to the professionals at EcoTech Pest Control Services.