Professional Pest Control In Greater Carrollwood, FL
If you are like most people, you enjoy living in Greater Carrollwood, but you hate the pests that also call our area home. At EcoTech Pest Control Services, we are here to help with all your residential and commercial pest control needs.
We have over ten years of experience in Greater Carrollwood pest control and take pride in providing a customer-first approach to pest control. Call us today to learn what we can do for you, and let us get started keeping your home or business pest free.
Residential Pest Control In Greater Carrollwood
When you come home after a long day at work, you want to relax, unwind, and enjoy time with your family and friends. You don't want to worry about a pest infestation and all the issues one can bring, including health concerns and damage to your property.
At EcoTech, we understand the problems that pests can cause around your home and offer home pest control plans to solve those issues. Our plans all include the following:
Home inspections
Removal of cobwebs and wasps' nests
Yard inspection
Entry point inspection
Interior inspection
Detailed service report
Based on our inspection results, we will develop a plan to quickly eliminate any active infestations and prevent them from returning.
If you have an active pest infestation in your home or want to ensure you do everything possible to keep your property pest-free, call us today. We'll work with you to ensure you get the residential pest control you need to live safely and happily in Greater Carrollwood.
How And Why Ants Find Their Way Inside Greater Carrollwood Homes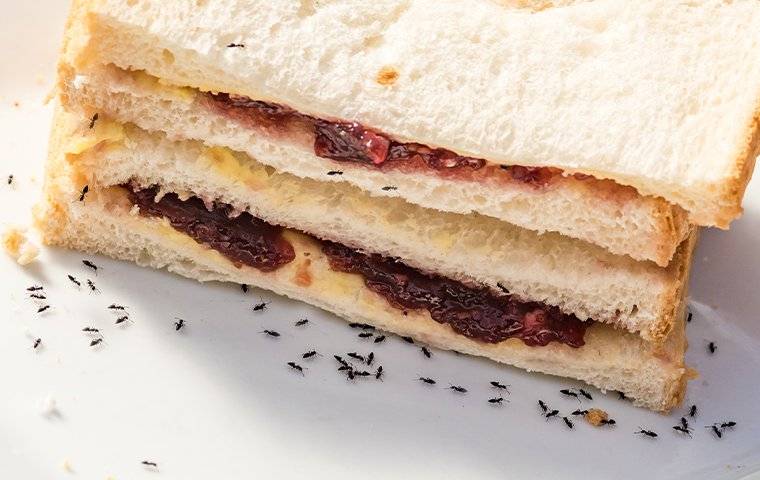 Ants are among the top nuisance pests in America. You can find them anywhere from the park to the sidewalk to your backyard. Most people don't worry about ants when they are outside, but when they come into your home, they can become a problem.
If you know why ants are coming into your home, you can make the changes necessary to keep them out. Here are some reasons ants may be invading your house:
There are cracks and crevices in the exterior of your home.
You have food out on the counter instead of in sealed containers.
There is easy access to water.
You don't keep your pet food in airtight containers, and you leave it out.
If you are dealing with ants in your home, change the conditions attracting them and call us immediately for professional ant control.
We can quickly remove the ants from your house and build a barrier of protection that keeps them from returning. Our ant control services will ensure that ants remain outside where they belong and don't come into your Greater Carrollwood home and cause you problems.
Greater Carrollwood's Secret Weapon To Complete Rodent Control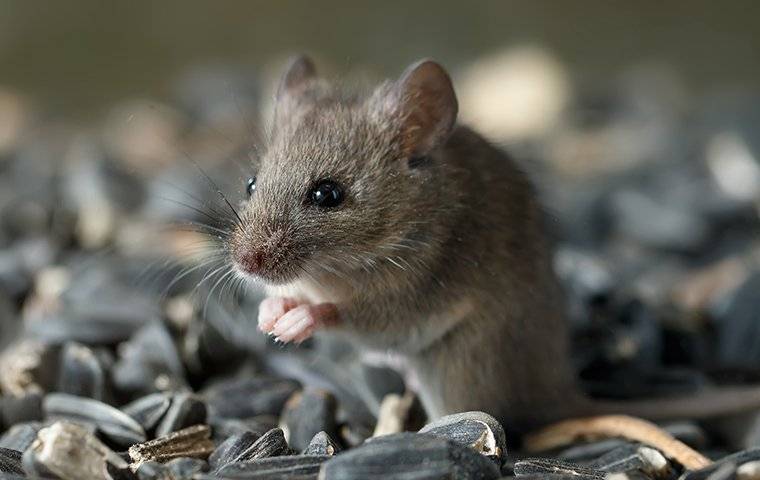 Rodents like snakes and cockroaches may not look as scary as other pests. Their cute little noses and fuzzy ears make them look more like family pets than pests. But don't let their looks fool you. Rodents can be a significant problem for Greater Carrollwood homeowners. They can spread diseases and put you at risk for floods and fires by gnawing through plumbing and live electrical wires. Rodents are also very difficult to eliminate because of how fast they breed and how well they hide. You need professional rodent control immediately if you have rodents in your house.
At EcoTech, we offer rodent control that is guaranteed to remove these pests. Not only do we get rid of the rodents, but we also take the steps necessary to keep them from returning. We will seal all potential entry points using caulk, steel wool, carpenter cloth, or other rodent-proof material, keeping you, your family, and your home safe from these pests and the issues they can cause.
Commercial Pest Control In Greater Carrollwood
Pests can be a nightmare for business owners. They can drive away customers, ruin your reputation, destroy inventory, and threaten the health of everyone on your property. A pest infestation can also take your attention away from everything you must deal with daily.
At EcoTech, we know how difficult running a business in Greater Carrollwood can be, and we make it our business to keep pests out of yours. We understand that every commercial building has different needs. That is why we offer customized commercial pest control plans to meet yours. Some industries we have experience working with include:
Healthcare Facilities
Assisted Living Facilities
Food & Beverage Processing
Schools & Educational Facilities
Government Buildings
Apartment Complexes
Warehouses
Whatever your business, we can develop a customized commercial pest control plan to protect it.
If you are worried about pests causing problems at your business, contact us today. We'll design a commercial pest control plan to ensure your business can operate without pests getting in the way, leaving you to focus on running your company.