Pest Control In Elfers, FL
Elfers, FL is famous for its parks, sunsets, and beaches, making it a top destination for county residents and tourists alike. However, the county is also home to various pests that can make life difficult for residents.
While some pests are more of an annoyance than anything else, others can pose serious health threats. That's why it's crucial to have a reliable Pasco County pest control company on your side.
EcoTech Pest Control Services is a locally owned and operated commercial and residential pest control company serving Elfers and the surrounding areas since 2013.
Whether you're dealing with ants, roaches, termites, or any other pest, we can help. We offer a variety of services designed to fit your specific needs. Call us today to find out more.
Residential Pest Control In Elfers
Having pests in your home is more than simply a nuisance - it can be dangerous. Some pests, like termites, can cause extensive damage to your property. Others, like mosquitoes, carry diseases that can make you sick or worse.
While some homeowners don't believe in the need for home pest control services in Elfers, the truth is that these services are invaluable.
Considering the average cost of repairing termite damage nationwide is $3,000, it's easy to see how essential these services can be.
Not only are pest repairs expensive, handling an infestation on your own using DIY home pest control products can be dangerous.
The chemicals in many of these products are potent and can be harmful if not used correctly. That's why it's always best to leave pest control to the experts.
EcoTech Pest Control Services is here to help you rid your home of pests for good. We offer a broad range of home services, including:
Bed bug control
Mosquito control
Termite control
Carpenter ant control
And more
In addition to our comprehensive services, we also offer a variety of products that can help you keep your home pest-free in between treatments.
Call us today if you're ready to say goodbye to your pests. We'll happily provide you with an estimate.
Don't Do It Yourself When It Comes To Bed Bug Infestations In Elfers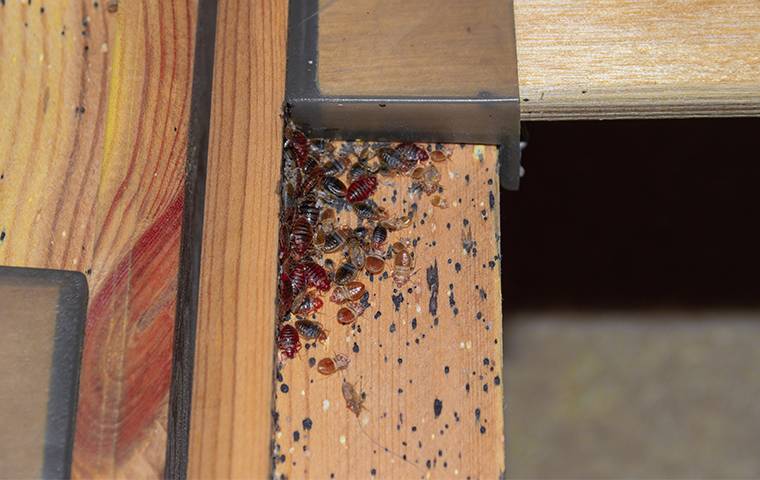 With the rise in popularity of do-it-yourself (DIY) culture and videos online, more and more people are attempting to take on bed bug infestations on their own. However, this is often a mistake.
Here are a few reasons why:
Great at hiding: Bed bugs are experts at hiding. They can often be found in small cracks and crevices, making them challenging to spot - even for the trained eye.
Potential health risks: If you're not careful, you could expose yourself to harmful chemicals.
They're resilient: Bed bugs are notoriously difficult to kill. Even if you think you've gotten rid of them, there's a good chance they will come back.
Life cycles: Bed bugs have different life cycles. If you don't treat them at every stage, you could end up with a repeat infestation.
Adaptive: Bed bugs are adaptive creatures. They're constantly evolving, which makes them difficult to control.
Resistance: Bed bugs are resistant to certain pesticides.
As you can see, there are many reasons why it's best to leave bed bug control in Elfers to the professionals.
EcoTech Pest Control Services has the expertise and experience necessary to get rid of your bed bug problem. Visit our website or give us a call today to learn more about our commercial and residential pest control services.
The Ultimate Guide To Making Your Elfers Home Unattractive To Rodents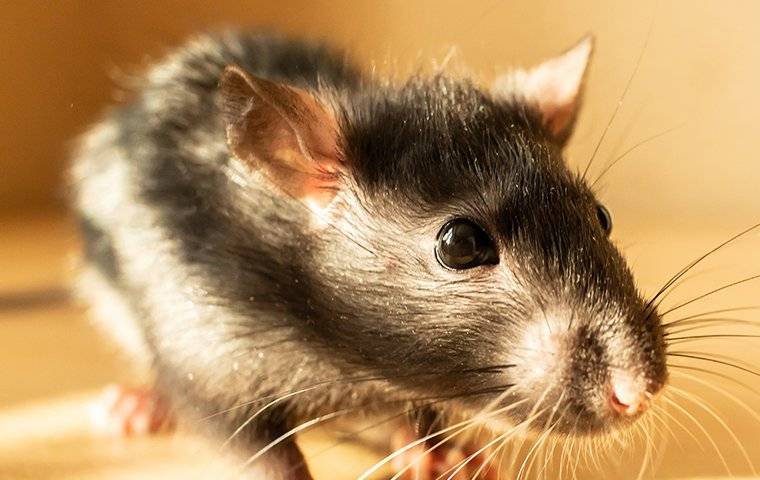 Pests are dangerous. They can spread diseases and cause damage to your home. And while some pests are more active during certain times of the year, others - like rodents - are active all year round.
Thus, it's important to take preventive measures to make your home unattractive to rodents.
Here are a few tips:
Seal up any cracks and crevices. This will prevent rodents from getting inside in the first place.
Remove food sources. If you have food lying around, it will attract rodents. Be sure to store food in airtight containers and keep your counters clean.
Eliminate hiding spots. Rodents like to hide in dark, secluded places. Remove any clutter that might provide them with a place to hide.
Keep your yard clean. Trimming your grass and getting rid of debris will make it less likely for rodents to build their nests in your yard.
Following these tips will help make your home less attractive to rodents. However, if you already have a rodent problem, it's time to call in a professional for effective rodent control solutions in Elfers.
EcoTech Pest Control Services offers competitively priced commercial and residential pest control services. We design our home pest control prices to fit your budget, and our services are guaranteed.
Call us today to start your journey to a pest-free home.
Commercial Pest Control In Elfers
According to a report commissioned by the Center for Economics and Business Research, United States businesses incurred an increase of $6.8 billion in their annual expenses in 2014. Added to that American companies experience up to $13 billion in lost revenue each year.
Numbers don't lie - pests are costly. That's why it's so essential for Elfers businesses to have a reliable commercial pest control company on their side.
EcoTech Pest Control Services is here to help you protect your business from pests. We service a variety of commercial businesses, including:
Assisted living/healthcare
Beverages and food processing
Education
Government
Warehousing
Property management
If your business requires professional commercial pest control services in Elfers, pick up the phone and give us a call today. We'll be happy to send over one of our qualified technicians to assess your needs and provide you with a free estimate.