Are You Struggling With Nuisance Wildlife Around Your Tampa Property?
January 30, 2023
When squirrels and raccoons start causing problems on your property, they can be a major headache. Not only do these pests cause significant property damage, but they can also threaten your health.
In this article, we'll explain the dangers of nuisance wildlife and what Tampa homeowners can do to stop them. Or, turn to our licensed technicians at EcoTech Pest Control Services for immediate pest control and prevention assistance. With several years of experience in the pest management industry, we're ready to eliminate your pest problems at their source. Contact EcoTech Pest Control Services today to receive the best pest control in Tampa.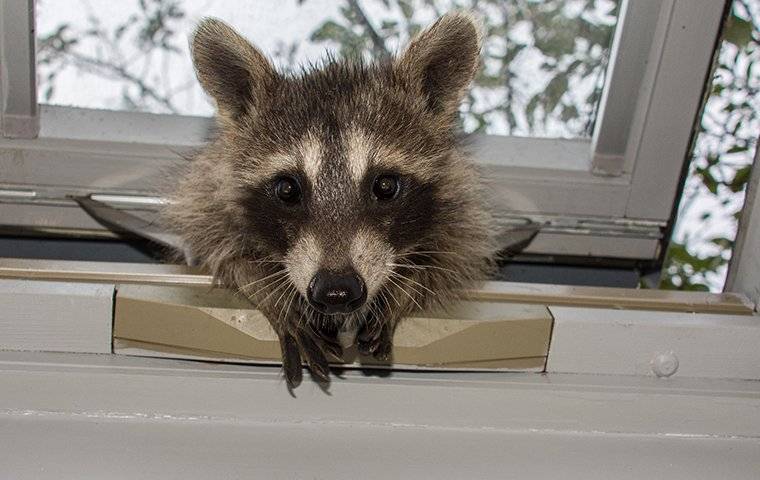 Common Types Of Wildlife That Invade Tampa Properties
When dealing with any pest problem, it's helpful to understand what types of pests can threaten the safety of your home. Here are a few of the most common wildlife pests found throughout Tampa and the surrounding areas:
Opossums
Bats
Feral cats
Wild hogs
Squirrels
Raccoons
Skunks
Pest birds
No matter what pests invade your residential property, you can count on EcoTech Pest Control Services professionals to eliminate them. With a wildlife expert on the job, you can rest assured that we will meet your pest control needs year-round. Contact us today to request your free quote!
The Dangers Nuisance Wildlife Brings
Wildlife pests are more than a nuisance. Depending on the size of the pest problem, some wildlife pests pose a significant threat to your health and safety. Skunks and opossums often dig burrows underneath home foundations, which are unsightly and a tripping hazard. Many wildlife animals may become aggressive if trapped, leading to painful bites and scratches. Unfortunately, bats, raccoons, and pest birds are known to spread harmful diseases to humans that can make you and your family sick.
The best defense against the dangers wildlife pests cause is professional wildlife control services from EcoTech Pest Control Services. Reach out to our skilled pest management professionals today to learn more about how we handle pest infestations of any shape or size.
Five Easy And Effective Wildlife Prevention Tips
In most scenarios, professional wildlife removal services are your best option. However, there are a few steps you can take to avoid attracting wildlife pests to your Tampa property. Protect your home from skunks and other invasive pests with these prevention tips:
Avoid leaving sticks, stumps, and leaf piles on your property.
Seal your garbage cans with tight-fitting lids and store them away from your exterior walls.
Locate and seal gaps in your foundation, roofing, and exterior walls.
Remove leaves from your gutters and repair leaking pipes to reduce sources of excess moisture.
Pick up uneaten pet food, which may attract insects, raccoons, and many other pests to your property.
If you're looking for local wildlife removal, look no further than EcoTech Pest Control Services. We have the experience to eliminate many pest problems, including wildlife pest infestations.
The Most Successful Wildlife Control Method For Tampa Homes
Although wildlife animals might be thrilling to see out in nature, spotting them in or around your Tampa property isn't ideal. Many wildlife animals pose a real threat to homeowners in our area, which is why professional wildlife removal is crucial.
EcoTech Pest Control Services provides eco-friendly and effective home pest control solutions. Whether you're dealing with squirrels, raccoons, skunks, or other common wildlife pests, EcoTech Pest Control Services is here to help. Our licensed service technicians work hard to ensure your home remains pest-free throughout the year. Say goodbye to pest problems when you partner with EcoTech Pest Control Services for all your wildlife pest control needs!
Previous
Next