Superior Pest Control Services In Valrico, Florida
The Western shore of Florida is recognized as a vacation hot spot for snowbirds, college students, and homeowners all over the state. One of the most popular pass-through points of interest includes Hillsborough County, home to the census-designated town of Valrico. The town's population increased by nearly 30,000 people in a span of 10 years, making it an up-and-coming community for many demographics.
The large population swells usually bring significant changes to an area, including housing developments, business growth, and pest activity. The number of pests in Valrico has grown to surpass the population of residents and is projected to increase over the next few years. The warmer, more tropical climate of the West Coast, coupled with high rainfall levels, amount to more frequent pest breeding throughout the year. This could be disastrous for long-term Valrico residents and business owners.
EcoTech Pest Control Services is a proud provider of environmentally sound management options for health-conscious home and business owners. We provide new ways of protecting buildings, lawns, and properties without harming the things you care about the most. Learn more about Eco Tech Pest Control and the Hillsborough County pest control services we offer to Valrico property owners by submitting an online contact form.
Home Pest Control In Valrico, FL
Many residential homeowners trust the work of EcoTech Pest Control Services around their Valrico properties. Once they have requested and received their free quote, homeowners have the opportunity to choose their desired level of pest protection. Each plan comes equipped with guaranteed pest solutions that are 100% covered by our home and business pros. We continuously follow a path of least toxicity, protecting those you love and cherish.
We currently provide pest protection against:
Bed bugs
Mosquitoes
Rodents
Termites
Spiders
Wildlife
Establish a regular pest control plan that protects those you love. Call EcoTech Pest Control Services to schedule home pest control services in Valrico, FL.
Five Myths About Bed Bugs That Valrico Residents May Still Believe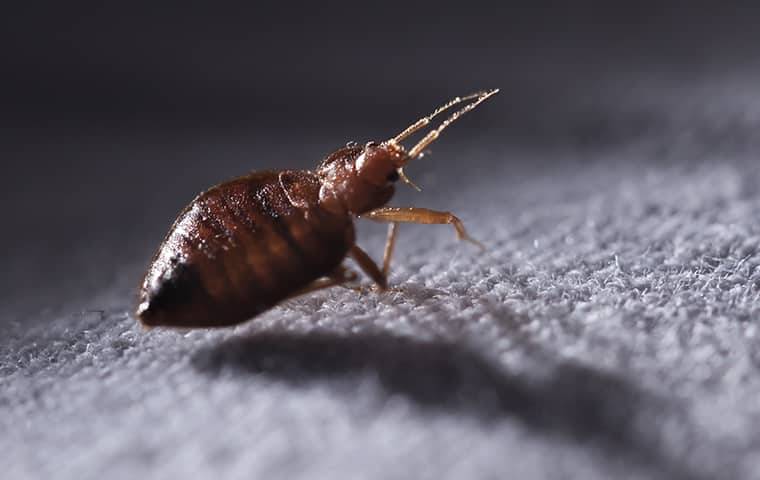 Although bed bugs are a regular occurrence around the Valrico area, many people are unfamiliar with their behaviors, habitats, and physical appearance. Unfortunately, this feeds many untrue myths surrounding bed bug activity and leads to incorrect treatments, diagnoses, and fears.
Here are five myths about bed bugs that Valrico residents should no longer believe.
1. Bed Bugs Spread Disease: Contrary to popular belief, bed bugs are not known to spread any illnesses at this time.
2. Bed Bugs Only Infest Dirty Homes: Bed bugs are parasitic and opportunistic insects and will choose to infest any home that is both convenient and nearby. Having bed bugs in your home does not make you 'dirty' or 'irresponsible.'
3. Bed Bugs Cannot Be Seen: Bed bugs are the same size and shape as an apple seed, measuring roughly ¼ of an inch long. Although pests are difficult to spot during the daytime, it is entirely possible to see bed bugs with the naked eye.
4. Bed Bugs Are No Longer Active In American Households: Bed bugs have experienced a recent renaissance in which their numbers have skyrocketed through homes and businesses alike. Infestations are becoming increasingly common throughout the Valrico area.
5. Bed Bugs Can Be Controlled With Do-It-Yourself (DIY) Techniques: There is no way to eliminate or successfully control a bed bug infestation using DIY steps alone.
The help of an affordable pest management company in Valrico, FL such as Eco Tech Pest Control Services will be necessary to remove any standing bed bug infestation. Reach out today and get started on our effective bed bug control services in Valrico.
Do The Mosquitoes In Valrico Carry Diseases?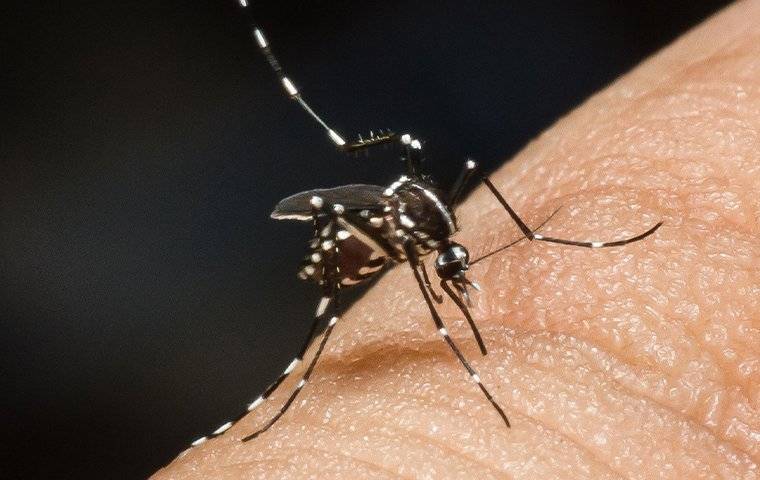 Mosquito bites are frequent problems for Florida homeowners, no matter where they live. However, these common occurrences can lead to some dangerous results. Many local Valrico mosquito species are known to carry bacteria, viruses, and parasites, all of which are transmittable through a single bite. Although not every mosquito bite can result in the transmission of illness, there is an increased risk with every bite received.
Some of the most common and medically concerning mosquito-borne illnesses include:
Zika Virus And Malaria From Out-Of-
State Travelers
West Nile Virus
Dengue
Chikungunya
Yellow Fever
Encephalitis
Tularemia
If you think or know that your Valrico lawn struggles from high volumes of mosquitoes, contact EcoTech Pest Control Services. We will quickly and efficiently perform a mosquito inspection around all vital areas of the lawn. Reach out to us today to eliminate mosquitoes from your Valrico property.
Commercial Pest Control In Valrico, FL
Pest concerns around Valrico extend to many local businesses. Infestations may lead to a loss in customer retention, tarnished reputations, or reduced credit margins. This is why the most important aspect of any Valrico business should be regular commercial pest protection programs, preferably those that last all year long.

EcoTech Pest Control Services provides commercial pest control plans that account for any and every pest need. We use a three-step process for Valrico business:
Inspection
Treatment
Follow-up
Learn more about Valrico commercial pest control customization options by contacting us now.