There are many ways to keep domestic rodents out of your home. Some are harder than others. The hardest is to encase your entire home in concrete. While that would keep rodents out of your home, it would be a hard job, an eyesore, and you probably wouldn't be able to breathe there. Fortunately, there are better ways to keep rodents out of Tampa homes! Join us as we look at various control methods, from hard to easy. If you're looking to keep rodents out (and we bet you are), you'll find some great ideas here. Contact us for immediate assistance if you're currently dealing with a rodent problem in your home and need rodent pest control in Tampa. Our GreenPro Specialists are always ready to help.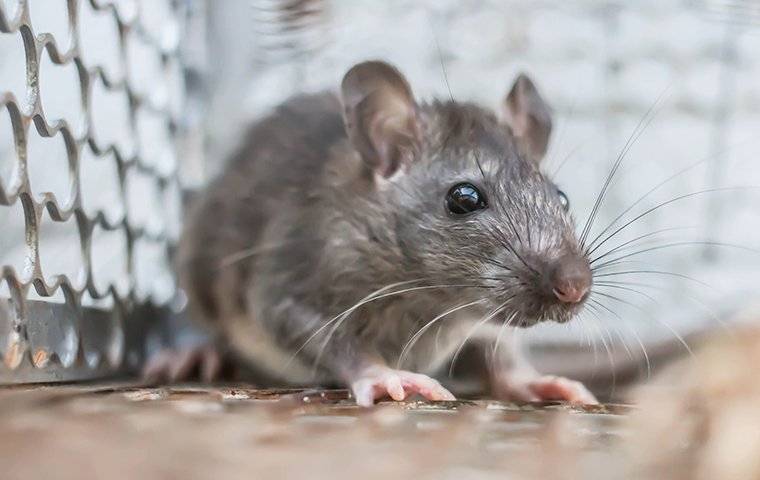 Rodent Exclusion Techniques
The most effective way to keep rodents out is exclusion work. It is the hardest of all the methods we'll cover today—unless you hire someone to handle this work for you. If you decide to hire a professional, be aware that most pest control service providers don't offer exclusion work, or they only patch small openings. You need to find a company like EcoTech Pest Control Services. We can repair just about anything and provide you with professional-looking patches. If you want to tackle this tough job yourself, here are a few suggestions.
Seal gaps around pipes and wire conduits with expanding foam or caulking material. Use hardware cloth for large openings. Holes around utilities are notorious for allowing rodents to have access.
Replace rotted sill plates or fill in rotted wood holes with expanding foam or caulking material—the sill plates of your home run around the bottom near the foundation.
Use a foundation repair kit to patch cracks in your foundation slab or walls. Use foam or wire mesh for larger holes that are harder to seal with a repair kit.
Make sure all your vents have working covers. Rodents can climb most exteriors like Spiderman. Don't underestimate their ability to get to vent openings.
If your home has louvers, use a hardware cloth to keep rodents out. Rodents commonly get in between the gaps in louvers. When they do, the hardware cloth prevents them from going further into your home.
Replace door sweeps and weatherstripping around exterior doors where necessary.
Replace damaged door and window screens. While screens don't keep rodents out, you'll quickly see when rodents breach a screen that should be whole and in working condition.
You may need to bolster your protection by applying metal flashing if you see chew marks on wood or other building material.
Sealing entry points isn't easy, but doing so will provide long-lasting protection from rodents. If you need help or want added rodent control on top of exclusion work, contact EcoTech Pest Control Services. If you're in Tampa or the surrounding region, we can take care of this for you.
How To Bait Rodents Out Of Your Walls
Rodents have the irritating propensity to get into wall voids. As you work on keeping rodents away from your Tampa home, you may have to deal with rats and mice that have already found their way inside. These tips will help with rodents inside your shed, barn, garage, or outbuildings and also provide some help for rodents inside first-floor walls. If you have rodents in your attic, we recommend professional service.
Before we share our tips with you, we must point out what we mean by bait. If you have rodents inside a wall void, you don't want to use rat bait or mouse bait. These products can cause rodents to die inside your walls, creating a foul smell and secondary pest problems. A licensed professional will use correct protocols to apply control baits. What we mean by bait is a food source that draws rodents to a trap. You can use a spring-loaded latch trap, a snap trap, or something fancier. The trick to capturing rats and mice is to use bait that interests them and deploy your traps where these rodents will find them. If you have a squirrel problem, contact a professional to address those furry-tailed rodents. Squirrel control doesn't work the same way as the control for rats and mice. While all rodents share similarities, they usually require different methods of control.
Food: Rats and mice have food preferences, but both will generally take peanut butter, and it is a food source that sticks to the latch on spring traps. Your goal with applying bait is to present an appetizing food option that is difficult to get off the latch without setting the trap off. There are many tricks to doing this, and many resources are available online.
Placement: When you deploy your traps, there are a few things to remember. You'll want to wear gloves, so your traps don't smell like you. Rodents will likely avoid a trap you've touched with your bare hands. Put the traps close to walls and in locations that provide some cover. Rodents don't want to eat in areas where predators may get them while they eat. If you have dogs, cats, or kids, make sure the traps aren't easy to access.
There are pitfalls and challenges to applying traps to control rodents. Our recommendations are to help you draw these animals out of wall voids, not to get complete control of them. Rodent control is a multi-pronged process that takes time, diligence, and know-how.
Deterring Rodents From A Particular Area In Your Home
Rats, mice, and squirrels are excellent climbers. If they're able, they'll get up onto your roof and access vulnerabilities you have up there. Several methods work to keep these animals off your roof. If you're handy with tools, you can tackle the work yourself.
Trim tree branches away from your roofline. Rodents use tree branches to jump onto your roof. Cutting these branches can significantly impact rodent infestations—not just for squirrels but for rats and mice too.
Apply metal flashing around trees. If you don't have the resources to climb trees and trim tree branches, there is another option you can try. Take a little over a foot of sheet metal and wrap it around the trunk of your trees. Rodents can't find a grip and will have difficulty getting past the material.
Install upside-down cones on your pipes or conduits. Rats and mice can climb right up the sides of your home using pipes and wire conduits. If you have a pipe that runs up to your roofline, you should attach a protective guard. The product looks like an upside-down cone. When rats get to the cone, they can't go any further without great effort and risk.
Put wire mesh in downspouts. Mice and small rats can climb up to your roof using the downspouts of your gutter system. Stick some wire mesh in there to prevent this from occurring. Make sure it fits in there snuggly. Rodents can pull the material out if it is loose.
Apply something prickly at points where wires touch your exterior wall or roofline. Have you ever seen a squirrel running along a wire? Rats and mice do this as well; only they do it at night when you can't see them. If you have wires that connect to your exterior, they may help rodents get to your roof.
Move objects away from your exterior. Rodents can jump on things next to your home to get to potential entry points that are high up. Objects next to your home may also provide hiding places for rodents and inspire rodent activity.
Another zone of concern is the crawlspace under homes. If you have a crawlspace, it is critical to protect this void. Some crawlspaces are encased in concrete and offer decent protection. Skirting around the home provides protection for crawlspaces. You'll need to apply methods that work for your specific situation. A common material used to keep rodents out of voids is hardware cloth. When installing this material, make sure to insert it a foot into the ground to prevent rodents from tunneling underneath.
Humane Rodent Infestation Treatments In Tampa
EcoTech Pest Control Services is the best solution when dealing with rodents in Tampa. We provide critical exclusion work that many other companies don't offer. Along with exclusion work, your GreenPro specialists will also lay traps, glue boards, granular products, and other pest control products in key locations to reduce rodent activity and capture and deter rodents. The exclusion work we provide comes with a one-year warranty and will add value to your home for many months and years to come. Most of all, rodent control from EcoTech Pest Control Services is a complete solution. When we finish removing rodents or applying protection to your exterior, you won't have to wonder if you have rodents in your home. We provide you with an absolute peace of mind. We also offer wildlife management for other types of rodents, such as squirrels and chipmunks. Get the GreenPro difference by contacting us today for rodent control. We know of no better way to keep rodents out of Tampa homes. If there were a better way, we'd be using it.