When you see rodents on your property or you find evidence of rodents in your home, what can you do? What if you don't have a rodent infestation yet? Are there ways to prevent one? These are the questions we're looking at today. We'll quickly discuss the three common rodent pests that get into Tampa homes and explore every level. We'll tell you what they do in your home and why it is best to get rid of them. We'll share tips to help you keep all rodents out of your home if they haven't gotten in yet. And we will discuss what works best to remove domestic rodents from your home. If you need to speak with a professional immediately, remember that we're always available to help. EcoTech offers advanced and environmentally friendly pest control in Tampa. We'll guide you to the best solution to address your rodent issue.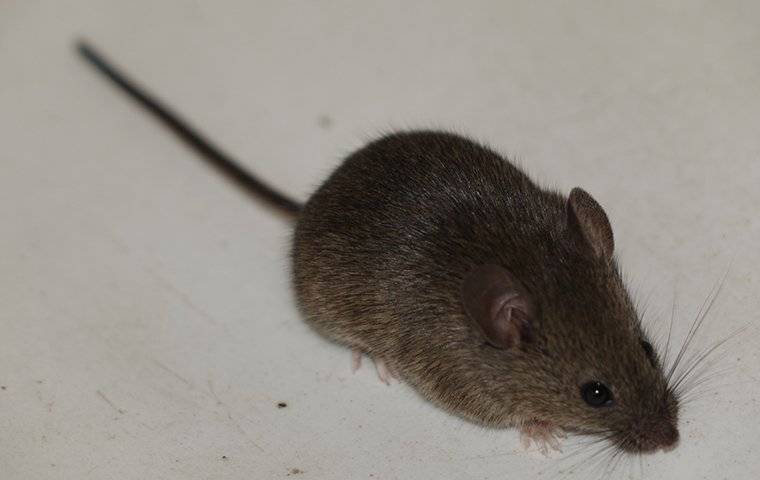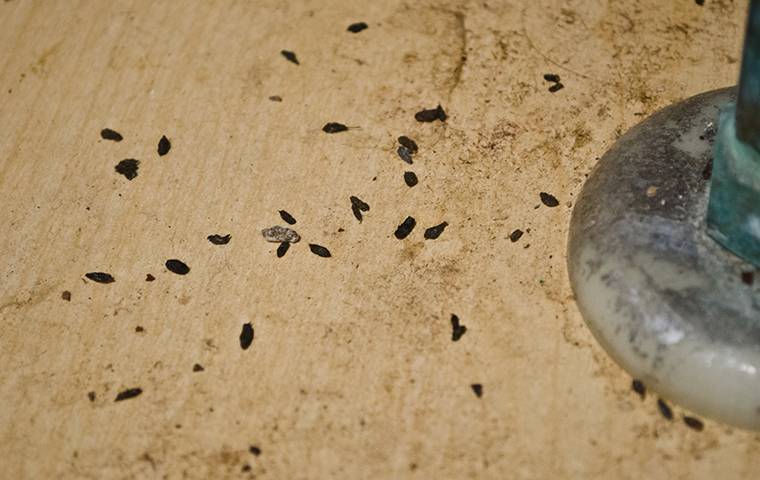 Types Of Rodents That Commonly Invade Tampa Homes
We have three common rodent pests. They don't need any introduction. It is likely that you already know what they are—but just in case: they are rats, mice, and squirrels. We're not going to discuss those furry-tailed rodents today. While squirrels can get into your Tampa home, we don't use rodent control on them. Squirrels are removed by applying one-way doors to allow them to exit, or by using live traps to capture and relocate those critters. Rats and mice present another kind of pest problem. They are prolific pests and prolific breeders. It is necessary to cull their populations to prevent serious harm to humans.
House Mice: If you see a gray mouse running along your exterior, you should know that you're looking at a house mouse. It is the worst of all rodent pests. Why? Because house mice love living in houses. Once they get inside, they start to grow a population quickly. They reproduce so fast they can grow their numbers faster than you can trap and remove them. Some Tampa residents find themselves with the continual chore of mouse removal.
Roof Rats: These are the worst rats that invade Tampa homes. They are entirely black and nocturnal by nature, characteristics that make roof rats hard to see. When they find their way into your home, they're likely to stay permanently. Attics and rafters are the places to look for roof rat nests.
Norway Rats: These are yard rodents. A Noway rat is happy to create a ground burrow and stay in your yard. But, its ability to get into homes and create nests in wall voids make it a pest you should deal with as soon as you see it. When a plump brown rat waddles across your lawn, contact EcoTech Pest Control Services for assistance.
Now that you know what rodents you may have to deal with on your property, let's look at a few of the reasons why you should address rodent problems early. Some of them are likely to surprise you.
The Dangerous Diseases Rodents Are Known To Spread
We often get calls when rodents start to annoy people. For example, bumping and scraping in the walls will not be tolerated. But rats and mice can live in your home without making any noises you can detect. If they do, they can cause issues you may not realize at first.
Rodents explore exterior environments and pick up ticks and fleas. When they enter your home, they bring these pests in with them. Ticks and fleas are able to transmit diseases to humans when infected. Ground rodents, like Norway rats, are particularly efficient at bringing ticks and fleas into Tampa homes.
Rodents get into attic spaces and leave their waste in many areas. Their dropping and urine can soak into stored furniture, damage items in cardboard boxes, contaminate insulation, and more.
When rodents leave droppings in air ducts, their waste can dry up and turn into airborne particulates, which can cause respiratory issues.
When rodents get into wall voids and move about, they leave urine along the routes they follow. The longer they're allowed to stay in walls, the stronger the scent of urine.
Rodents chew on building materials, stored items, food packages, and more. They also chew on the wiring inside walls, which presents a fire hazard.
Rats and mice can pose a threat to your health and property without you knowing it. They can do this before and after you attempt to remove them from your home. When you have an infestation, it is best to hire a licensed pest professional.
Tips To Keep Rodents Away From Your Home
If you don't have a rodent problem yet, there are many ways to prevent one by using all-natural methods. These tips require no specialized knowledge. Some will provide a temporary deterrence, while others offer long-lasting protection from rodent pests.
Rodents primarily eat seeds and nuts. Rake nuts up and remove bird feeders to deter rodent activity.
Rodents hide in organic clutter, such as brush piles and wood stacks. Move these away from your exterior.
Rodents get into trash receptacles. Keep your trash in covered containers and get your receptacles to the curb weekly so that rodent-attracting odors don't develop.
Rodents use objects on the ground to help them get from point A to point B. When you pick objects up, you make it harder for rats and mice to get from the edge of your yard to the perimeter next to your foundation wall.
Norway rats like to live underneath piles of junk. If you have a pile of junk that is out of sight and out of mind, these rats are sure to notice it.
Rodents like to get underneath sheds, decks, porches, stairs, and other exterior structures. Apply hardware cloth around these voids like fencing. Insert the material at least a foot below the surface of the ground to stop Norway rats that attempt to tunnel underneath. Norway rats are the rodents most likely to take up residence in voids underneath exterior structures, so be sure to get the material in the ground. Also, support the material with posts so big rats can't push your barriers in and climb right over.
Mice are small rodents that easily work their way up downspouts to get onto your roof. Stuff some wire mesh in your downspouts, that will stop them in their tracks.
Rodents can use pipes on the sides of your home to get up to your roof, or to access high entry points such as vents. Install guards on your pipes to stop them.
A tiny rodent can scale your home and get to your gable vents. It is an amazing feat. But, don't reward them for doing it. Apply hardware cloth to seal your gable vents and keep rats, mice, and squirrels out.
A rat or mouse can't help but get into your home through a tiny gap in your weatherstripping. Replace weatherstripping if you see gaps or holes, even if they're tiny. Rodents have teeth that make tiny holes larger.
A rat or mouse can fall from many feet without hurting themselves. They can leap from tree branches to your roof with ease. Trim branches that are closer than five feet to your roof line.
Rodents often get into homes through gaps around pipes and wire conduits. Rats can gnaw on concrete and make small holes larger. Use expanding foam to create a seal around your pipes. While rats can chew through the material, they may not think to do so if they don't see a tiny hole they can make into a larger hole. If more is needed, use hardware cloth, wire mesh, or metal flashing.
If you take the time to apply these tips, you may never have a problem with rats or mice inside your Tampa home. All-natural methods work well unless you have higher-than-normal rodent pressures. If you do, contact EcoTech Pest Control Services. We use rodent granular treatments to reduce rodent populations and deter rodents from entering structures. Along with granules, we also apply exclusion work. We use professional-grade materials to seal pretty much any entry points rats and mice can use to enter your home. Exclusion work comes with a one-year warranty!
The Safest Way To Get Rid Of Rodents In Your Home
Do you already have rats or mice in your home? EcoTech Pest Control Services has the answer. Rodent control is a process that requires many control methods. On the interior, we systematically apply snap traps to capture and remove rodents. We monitor the success of the trapping program by performing inspections and by deploying monitoring products, such as glue boards. We return every couple of days to check traps and monitoring devices and work the problem until no rodents remain inside your home. Along with trapping and monitoring, we apply exclusions. These provide long-lasting protection against rodent infestations. These stay in place long after your service and are well worth the investment.
Are you in Tampa? Contact EcoTech Pest Control Services today and tell us about your rodent problem or rodent concerns. We'll tell you what options are available and how these products and methods can work to address your issue.