Pest Control In Ruskin, FL
The town of Ruskin, FL, has fast become one of the most coveted neighborhoods in Hillsborough County. Located right outside Tampa along the Bay, Ruskin has all the benefits of the rural and the city, and located right on the bay, there's no shortage of things to do.
However, not everything in Ruskin is desirable or delightful, including the presence of pest activity, one of the most frustrating considerations for both home and business owners alike. Long-term infestations are not only frustrating, but they can even become dangerous if not treated properly and in a timely manner. That's why it's important to contact professional pest control in Ruskin from experts who have your needs in mind as soon as you notice any type of pest activity.
EcoTech Pest Control Services is one such expert, leading the charge as Ruskin's premiere pest control provider. We are proud to offer residential services and commercial controls alike, and we are on a mission to defend local properties with the highest quality products possible. It's the EcoTech Pest Control Services difference!
Get in touch with us today to request a personalized consultation or book a local pest control service. EcoTech Pest Control is your source for pest control in Hillsborough County.
Residential Pest Control In Ruskin
Home is where the heart is, but it's also where a number of common pests love to hide. From rodents and roaches to ants, mosquitoes, rodents, and beyond, residential pests can pose serious health risks to you and all your loved ones.
At EcoTech Pest Control Services, we take pest management into our own hands by providing quality residential pest control services built to last the test of time. Our experts begin each service by conducting a careful inspection of your property to identify current or potential pest problems that may be lingering nearby. From there, we develop a custom treatment plan designed to address your specific needs and perform an extensive follow-up visit that ensures the problem is as good as gone.
You can get started on a residential pest control program at any time. Simply get in touch with us online to schedule an initial consultation.
The Dangers Mosquitoes Bring To Ruskin Yards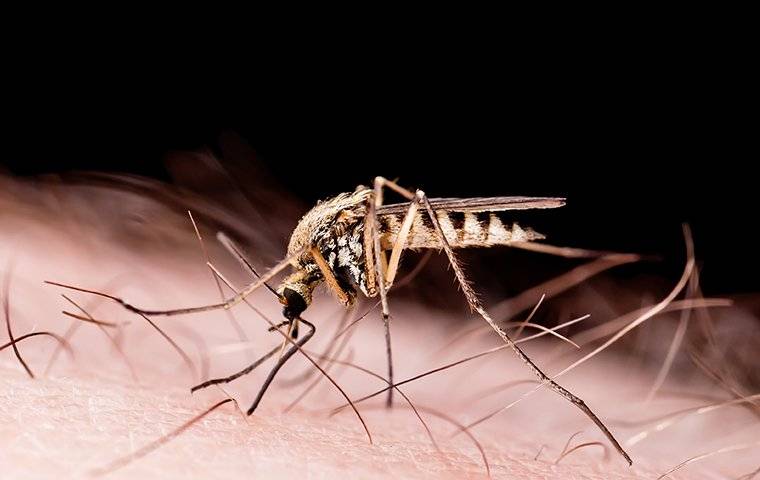 Mosquitoes are more than just a nuisance around Ruskin yards. In fact, they can affect human health and wellness in a variety of ways. Mosquitoes can transmit diseases like dengue, encephalitis, and even malaria, all of which are serious conditions that can have devastating consequences.
It's important to take a mosquito infestation seriously, especially if you live in an area around Ruskin where these pests are known to be active. The use of professional mosquito treatments is always helpful in reducing or eliminating large populations. With years of experience and decades of results, the team at EcoTech Pest Control Services is more than up for the challenge.
Simply give us a call to get started on mosquito control in Ruskin today.
Ruskin's Complete Guide To Effective Spider Control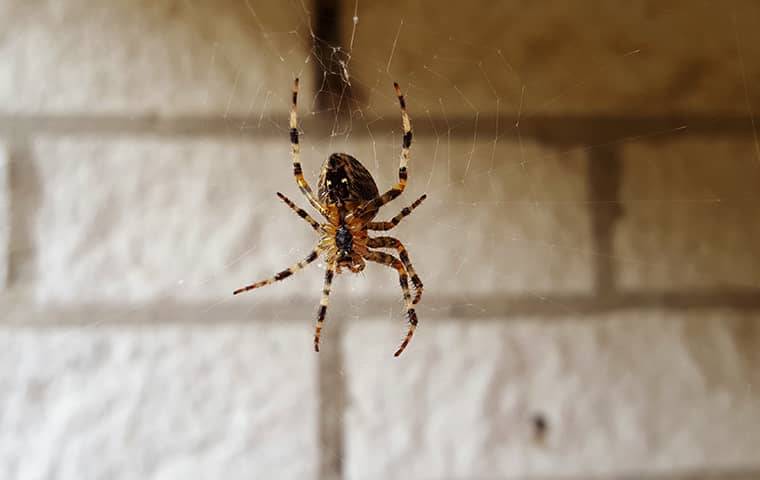 Whether you're dealing with common house spiders or infrequent, dangerous species, spider infestations are never fun to manage here in Ruskin. In addition to being generally creepy, these pests can also pose a serious threat to your health and safety by injecting deadly venom and causing hospitalizations.
If you're looking for ways to establish solid lines of prevention against spiders, you'll want to start with these easy tips:
The first thing you need to do is identify the type of spider you're dealing with.
Next, take pictures of the spider (if possible) and look for attractant factors.
Finally, partner with a professional pest control company for efficient spider control.
The team at EcoTech Pest Control Services has years of experience dealing with Ruskin spiders, from common arachnids to more dangerous species. No matter what you may be facing, you can trust our team to get the job done right. Call today for additional details!
Commercial Pest Control In Ruskin
Business owners in Ruskin have enough on their plates. From inventory management to supply chain issues, the last thing on their mind should be the presence of pests; until they infest in droves, that is. Not only can pests damage commercial inventory and equipment, but they can also scare away customers and damage bottom lines.
As a small business ourselves, EcoTech Pest Control Services understands the threats of commercial infestations better than anyone. We offer commercial pest control services to a wide variety of businesses in Ruskin, all with the intent of locking them out for good. Our team of experts will work closely with you to develop a treatment plan, then adapt our approach and product use to fit within your budget.
Don't let pests take over your Ruskin business. Get in touch with EcoTech Pest Control Services today to get commercial pest control services that exceed your expectations.