Professional Pest Solutions For Ridgecrest, FL Properties
While Ridgecrest's sunny climate makes it a popular destination to settle down in, there is one drawback to living in this corner of the "Sunshine State" – pest problems. A pest infestation can put your home or business at risk, but EcoTech Pest Control Services can help.
Here's what Ridgecrest residents should know about our home pest control, our commercial pest control service, how to prevent mosquitoes, and how Pinellas County pest control can help you steer clear of bed bugs.
Home Pest Control In Ridgecrest, FL
When pests invade your Ridgecrest home, they bring disease, bacteria, and destruction. That shouldn't be your burden to bear as a homeowner alone, which is why you can count on the residential services from the pros at EcoTech Pest Control Services.
When you work with us, you're getting more than just treatment; your Ridgecrest home will also receive:
A complete inspection of your home's interior, exterior, and entry points.
A detailed report of our findings when we inspect your home.
You will receive a custom treatment plan to address your home's needs.
Low-impact products that are gentle on the environment (but not pests).
Ongoing service and evaluations to keep your home pest-free.
We're committed to ensuring your Ridgecrest home stays pest-free regardless of season or the pest.
Four No-Sweat Mosquito Prevention Tips For Ridgecrest Properties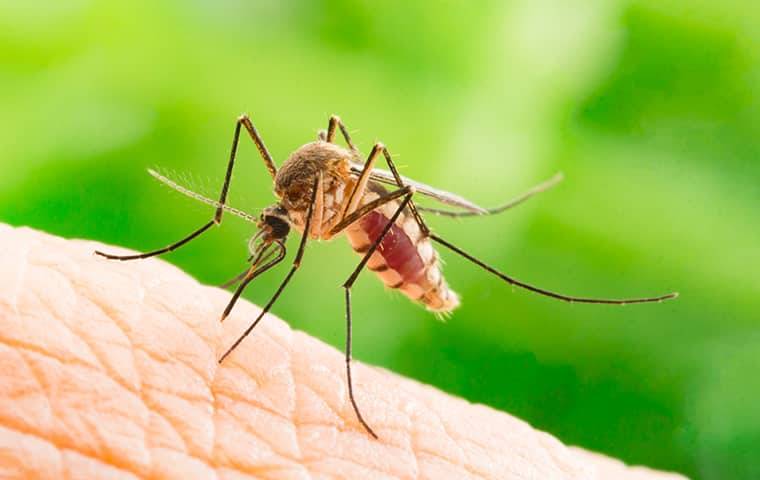 While you may not be able to completely escape mosquito bites during the summertime, there are steps you can take to repel mosquitoes from your Florida property (and your skin). These steps include:
Eliminate any standing water sources, like birdbaths, yard debris, or flooded gutters, in your yard or on your property, as these can be breeding grounds for mosquitoes.
Keep your vegetation regularly trimmed to prevent mosquitoes from spending too much time near your patio or house. Try planting natural mosquito repellent plants such as citronella, peppermint, catnip, and basil.
Wear clothing that offers better protection from mosquito bites, such as long-sleeved shirts, pants, and thicker fabric that's harder to bite through. Avoid dark-colored clothing that may attract more mosquitoes.
Wear insect repellent on your neck, face, and hands, as well as any other uncovered areas.
However, the best way to repel mosquitoes, especially long-term, is by working with EcoTech Pest Control Services.
Why Bed Bugs Are So Hard To Get Out Of Your Ridgecrest Home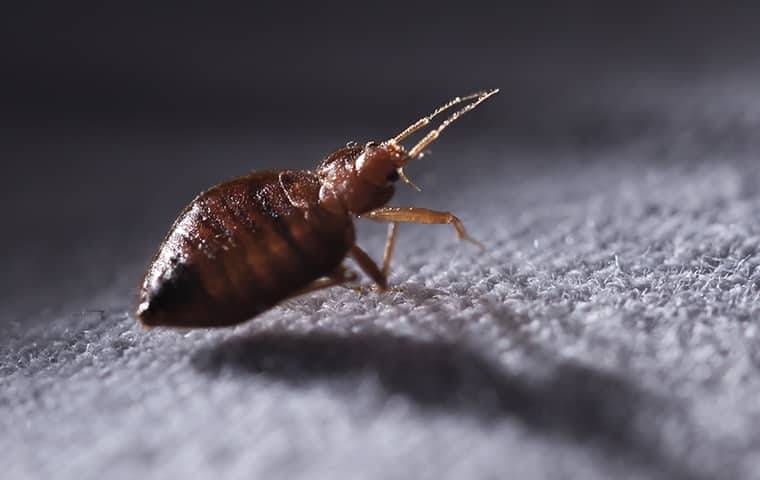 How to get rid of bed bugs can be trickier than you think. Not only do bed bugs reproduce quickly, but since they're nocturnal, you may not notice their presence for months to come. These pests can go almost a year without a blood meal, so they don't mind hiding out for a while.
It's not uncommon for homeowners to turn to DIY bed bug control when they discover an infestation, especially if they're looking to save a little time and money. Unfortunately, home remedies and do-it-yourself pest control rarely accomplish that.
To completely eliminate bed bugs in your home, you've got to kill every bug, egg, and nymph. If even one or two eggs are left, the bed bugs may continue reproducing and rebuild the infestation all over again.
Most DIY methods aren't effective enough to kill every single bug in the home, especially once the infestation has grown. As bed bugs reproduce, they may have multiple hiding spots in your home, making them even more challenging to remove.
Not to mention, many OTC pesticides can be toxic to pets or people when you spray them in large amounts, so trying to control bed bugs on your own could put you or your pets at risk.
Rather than waste your money on bed bug control solutions that won't work, you're better off enlisting the help of the pros at EcoTech Pest Control Services. Call today to learn more about our free estimates and inspections.
Commercial Pest Control In Ridgecrest, FL
We don't just protect Ridgecrest homes. Your business is just as vulnerable to bed bugs, cockroaches, and other pests, which is why we offer commercial services too.
Our commercial pest control services include more than just an effective treatment plan. We will also:
Strive to protect your brand's reputation, employees, and clients.
Protect the integrity of your product.
Exceed your expectations with excellent customer service.
Reduce the use of pesticides unless necessary.
Some of the most common facilities we serve in Ridgecrest include healthcare facilities, government buildings, property management, warehouses, and food processing.