Pest Control In Apollo Beach, FL
A one-of-a-kind town along a one-of-a-kind beach, the city of Apollo Beach seems like something out of a storybook. Beautiful crystal-clear waters invite 14,000+ residents to sit back and enjoy the view, all while supporting a healthy tourism cycle and plenty of upstart businesses. From winding nature trails to arts and cultural exhibits, Apollo Beach has quickly become the pinnacle of high society.
However, that doesn't mean everything is sunshine and rainbows for Apollo Beach's home and business owners. Residential and commercial property owners need to partner with professionals who can protect their way of life, especially against pest infestations that may damage what they love. And when it comes to pest control in Apollo Beach, it's a good idea to rely on dedicated experts; including EcoTech Pest Control Services!
The pros at EcoTech Pest Control Services have served Apollo Beach with speed, skill, and pride since 2013. We proudly offer residential and commercial pest control services to properties of all kinds, as well as interior and exterior services for every possible need. Backed by dozens of reviews and highly satisfied customers, the results we leave behind truly speak for themselves! We are your source for Hillsborough County pest control.
You can get started with our local pest control services today! Just give us a call to receive a free estimate.
Residential Pest Control In Apollo Beach
The homeowners of Apollo Beach struggle against pests every single day. From roaches and rodents to termites and mosquitoes, there's seemingly no end to the species that call our city home.
EcoTech Pest Control Services makes the protection of your residential property safe, easy, and effective. We come alongside homeowners and their families to roll out solutions with an expert touch, providing fast-acting treatments and white-glove services other businesses simply can't provide. Our residential pest control services are second to none; just ask our incredible customers!
You're welcome to explore a quote for your services at any time. Just submit an online contact form to get started!
Apollo Beach's Quick Reference Guide To Ant Identification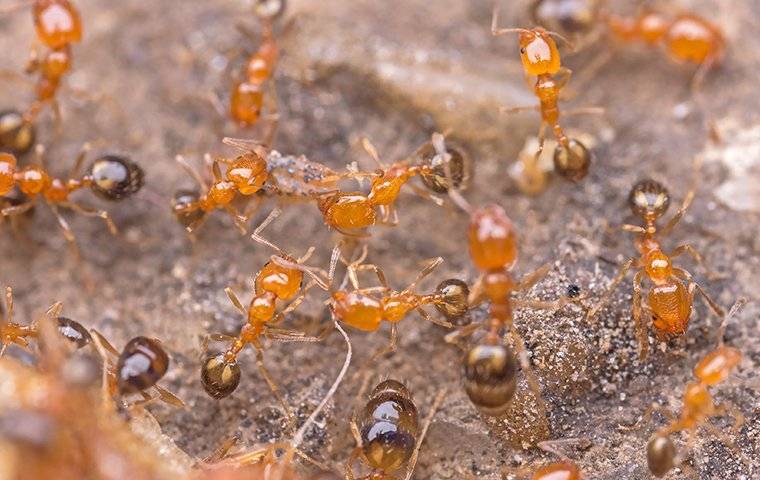 Apollo Beach is a community brimming with ant problems, but not all species are the same. Here are a few key types that locals might come across:
Ghost ant: This species is the most common in the area and invades homes searching for sweet foods.
Acrobat ant: People can spot this species by their lighter coloring, spindly legs, and pronounced black gaster. Acrobat ants get their name from their tendency to raise their abdomen over their heads when they feel threatened or disturbed.
Crazy ant: This small orange ant is named for its erratic movements and is mostly found outside around flower pots.
For more information on ant control, contact us today.
What Everyone In Apollo Beach Ought To Know About Dangerous Spiders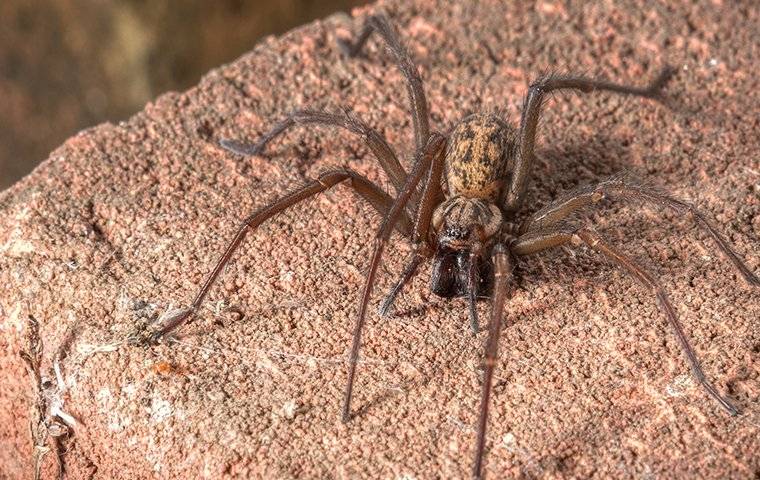 Spiders are a standard part of daily life in Apollo Beach; however, there are a few dangerous species that residents should be able to recognize. To start, the brown recluse spider is a prominent pest in the area. They are usually light brown in color and may have a violin-shaped stamp on their abdomen that can vary significantly. Brown recluses usually live outside amidst rock piles, underneath porches, and around brush. As the name might suggest, the brown recluse does not seek human interaction; however, people can easily come into contact with them while they're scurrying around hunting prey.
The other notable spider in the area is the black widow, which is dark black and has a red hourglass marking. The female weaves a web and waits there for her prey. They also live inside closets, sheds, and garages. They are usually attracted to homes that have a population of other pests as well as moist conditions. If people get bitten by either of these species, they should monitor themselves for nausea, headaches, vomiting, and fever.

For more information on spider control, contact EcoTech Pest Control Services today.
Commercial Pest Control In Apollo Beach
Business properties have a lot to worry about; the least of which should be pest infestations. While you manage the growth of your business and look for ways to scale, you shouldn't have to worry about the rodents and roaches scurrying underfoot. And with your profits, patrons, and reputation on the line, you'll want a speedy partner who can help you toe the line.
At EcoTech Pest Control Services, we make commercial pest infestations nothing but a passing nightmare. By connecting custom plans to our hand-picked selection of products, our team can instantly reduce the nearby pest presence and create a prevention plan for the future. It's not just about getting pests out; it's about keeping them out for good!
Learn more about commercial pest control services from a team that genuinely cares. Get in touch with the experts at EcoTech Pest Control Services to request a free estimate now!