Quality Pest Solutions For Westchase, FL Properties
Halfway between Tampa and Palm Harbor, in Hillsborough County, the community of Westchase, FL, provides all the suburban charm one could ever ask for in Central Florida. With quick access to the city and a close-knit community feel, life in Westchase offers the best of both worlds. However, we're not the only ones who think so. Local pest populations are also big fans of life here in Westchase, which means we're at risk of experiencing pest infestations.
For year-round pest protection, you've come to the right place. EcoTech Pest Control Services is a locally owned and operated pest control company proud to service homes and businesses throughout Hillsborough County and the surrounding areas. Since 2013, we've been committed to providing unparalleled services that maintain the highest level of professionalism, attention, and communication. Give us a call to discuss your Hillsborough County pest control needs.
Home Pest Control In Westchase, FL
If you want guaranteed pest protection for your Westchase home, look no further than EcoTech Pest Control Services. Our Westchase residential pest control services currently protect over 450 local homes from household infestations. We provide year-round coverage for common area intruders like bed bugs, termites, rodents, spiders, wildlife, fleas & ticks, mosquitoes, occasional invaders, cockroaches, and ants.
Some of the specific species we focus on include the following:
Termites: Subterranean & drywood

Rodents: Mice, moles & rats

Spiders: Black widows, brown recluse, wolf spiders & house spiders

Wildlife: Armadillos, bats, birds, ducks, feral cats, opossums, raccoons, skunks, snakes, squirrels & wild hogs

Occasional Invaders: Silverfish & earwigs

Cockroaches: German, Oriental & American

Ants: Ghost, crazy & acrobat
Our team utilizes an extensive IPM (Integrated Pest Management) program that covers your residence from every angle. We start with an inspection to look for entry points around your home's exterior and to identify conducive conditions. Then, we move on to sanitation, exclusion, and mechanical, cultural, and biological controls. We prioritize the use of safe products with the least-toxic materials possible. Additionally, our ongoing evaluations give you continued protection from pest activity. Reach out to us for a free home estimate.
The Importance Of Quality Termite Control In Westchase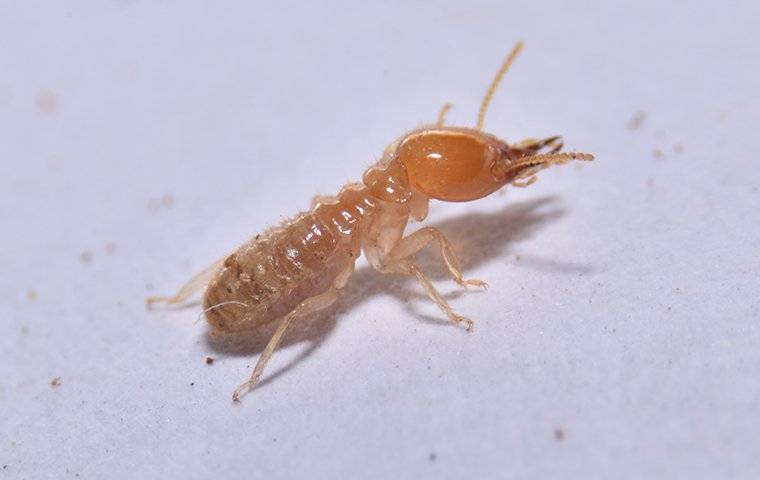 Termites are wood eaters with the ability to cause large-scale property damage to your Westchase home or business.
These tiny insects are moisture pests that feed on rotting, decaying wood throughout your property. They tunnel and spread their populations through the structural timbers of your building, destroying the structure's integrity and safety.
The resulting damage of a termite infestation is extremely expensive. The NPMA (National Pest Management Association) estimates that, in the U.S. alone, property owners spend five billion dollars on termite repair and prevention costs every single year. Perhaps that gives you a scope of the destruction they're capable of.
The only reliable way to protect your property from termite activity is quality termite control services from the experts. Here at EcoTech Pest Control Services, we provide customized termite solutions that guarantee extensive coverage you can count on.
Reach out to us today to learn more about our Westchase termite control and prevention services; we look forward to your call.
Three Ways To Reduce Mosquitoes In Westchase Yards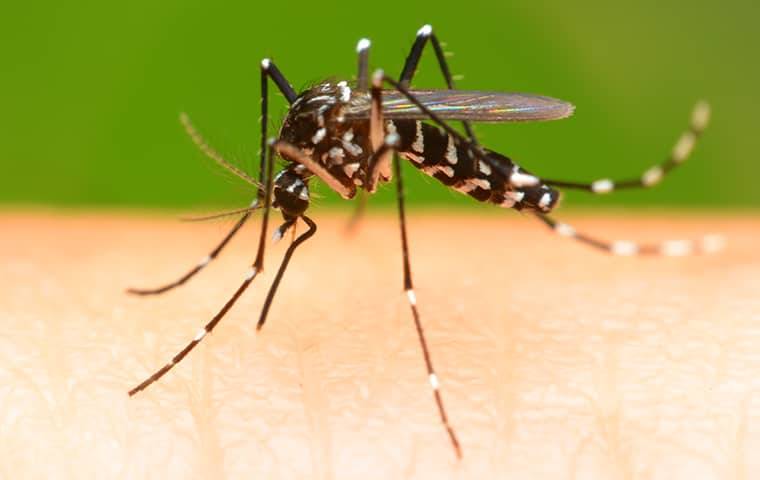 Notorious for the itchy bites they leave us with, mosquitoes are vector pests capable of transmitting a long list of diseases to their hosts. In order to avoid these health threats, it's crucial to be proactive about protecting yourself from mosquitoes.
Here are three way to reduce your exposure to mosquitoes and keep them out of your Westchase yard:
1. Wear insect repellent while outdoors, and wear clothing treated with DEET or permethrin.

2. Eliminate sources of standing water and maintain functional downspouts and gutters.

3. Keep lawn and shrubs well-trimmed to eliminate conducive landscaping conditions.
If you want to secure year-round protection from mosquitoes, contact the team at EcoTech Pest Control Services right away. Our team provides comprehensive mosquito control services in Westchase that local property owners can trust, guaranteed. Call us today for your free estimate and inspection.
Commercial Pest Control In Westchase, FL
The most effective way to guard your Westchase business against the dangers of pest infestations is to call in the pros. Our Westchase commercial pest control solutions are utilized by over 60 local businesses, covering a variety of properties such as property management, healthcare and assisted living, warehousing, government, education, and food and beverage processing.
Our process is thorough, and includes the following:
Visual inspection: Active areas; assessment for needed equipment

Customizable treatments: Dust applications, granular treatments, traps, and liquid applications in entry points, cracks, and crevices

Ongoing services: Customizable, usually monthly or weekly
Whatever your commercial pest control needs may be, we've got you covered. We offer a 100% service guarantee and on-call emergency response services 24/7. We guarantee a two-hour response time and promise a technician on-site within six hours. Contact us to schedule your free inspection as soon as possible.