Professional Pest Solutions For Wesley Chapel, FL Properties
Some of the best things about Wesley Chapel, FL are the residents and businesses that make our Pasco County community so great. That's why we here at EcoTech Pest Control Services want to be there for our fellow community members in your times of need. We offer reliable residential and commercial pest control solutions you can count on to eliminate any infestation with which you're dealing all the while keeping the environment safe. All of our services are fully guaranteed because your satisfaction is our number one priority. To learn more about our Pasco County pest control services, give us a call today or continue reading.
Home Pest Control In Wesley Chapel, FL
When pests get into homes, they can cause all sorts of problems. They can damage property, spread disease, and cause general anxiety. That's why we here at EcoTech Pest Control Services believe in providing the most effective pest solutions while keeping your family and the environment safe from harmful chemicals. Our six-step process is designed to use integrated pest management systems so that we can treat the pests without harming anything else.
Step 1: Exterior inspection, looking for potential pest problems.
Step 2: Removal of any spiderwebs, nests, or other pest issues within reach.
Step 3: Yard inspection to determine if there are any pest issues nearby your home.
Step 4: Entry point inspection to determine if pests can get by your windows and doors.
Step 5: Interior inspection, looking for signs of life and other conducive conditions.
Step 6: Report. We provide a detailed report of all our findings.
We will explore all treatment methods before resorting to low-impact products as a solution. Ongoing service options are available to keep your home safe from pests all year long. For more information on our Wesley Chapel residential pest control plans, give the pest professionals here at EcoTech Pest Control Services a call today.
How Effective Is DIY Rodent Control In Wesley Chapel?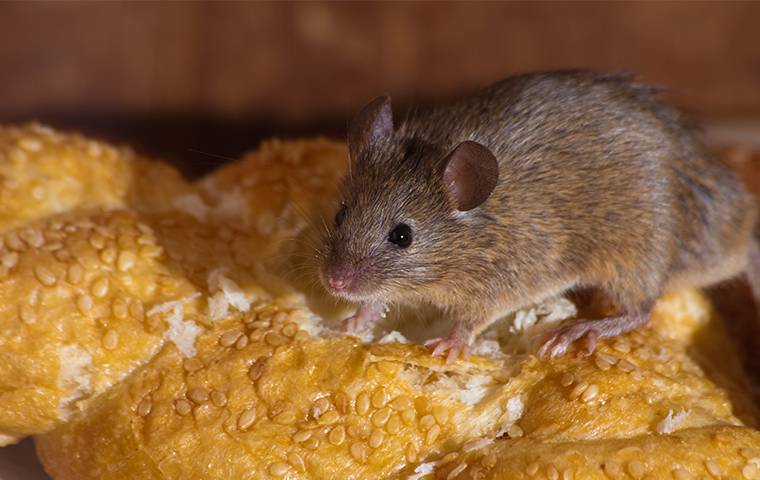 Rodents are common home-infesting pests that can damage property and spread disease. Therefore, you need effective rodent control solutions you can count on. However, many people, when facing rodent infestations, resort to DIY options that aren't so effective like traditional mouse and rat traps.
While these traps might catch a rodent or two, they aren't effective at addressing entire infestations. This is because rodents are prolific creatures who are constantly reproducing. Furthermore, many rodents will actively avoid traps. Therefore, relying on these methods to eliminate rodents just won't cut it.
If you are dealing with rodents, you need professional rodent control in Wesley Chapel from the professionals here at EcoTech Pest Control Services. Give us a call today to learn more.
The Dangers Of Spiders In Your Wesley Chapel Home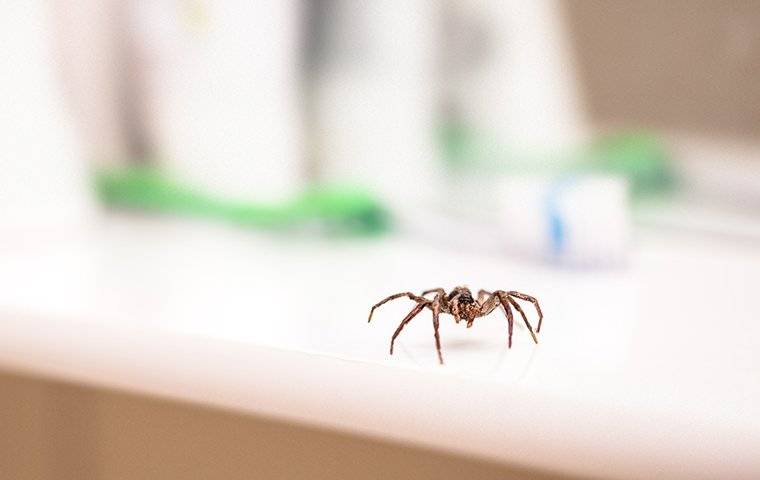 Spiders in Wesley Chapel are some of the most unwelcome pests in any home. That's typical because of their unsightly appearance and often large fangs. However, many people don't know that most spiders are mostly harmless. While many can bite, few produce potent enough venom to cause any real harm. However, two spiders can inflict more severe bites. These are black widows and brown recluses, both of which live in Wesley Chapel, FL.
Black widows have black bodies with a red hourglass shape on their abdomens. Brown recluses are brown with a dark violin-like pattern on their backs. If you are bitten by either of these spiders, seek medical attention immediately.
For more advice about spider prevention, or if you need assistance in dealing with spiders around your home, contact EcoTech Pest Control Services.
Commercial Pest Control In Wesley Chapel, FL
Keeping pests out of your business means protecting your brand, keeping your employees safe, and ensuring your customers aren't welcomed by unwanted infestations. You need a commercial pest control plan from EcoTech Pest Control Services. Our plans include:
Inspection
First, we inspect your facility, looking for signs of life, harborage areas, or any other conducive conditions. We will then draw up a plan that fits your business's specific needs.
Treatment
Because no two businesses are the same, we will treat your facility per the agreed-upon plan to ensure effective pest control without putting anyone at risk.
Follow-up
Monthly or weekly follow-up services are available to ensure your business remains pest-free all year long.
If you are dealing with pests in your business, or if you would like to learn more about our commercial pest control services in Wesley Chapel, contact the trained pest professionals here at EcoTech Pest Control Services now.
Facilities We Service
We service a wide variety of industries including:
Assisted Living Facilities
Beverage & Food Processing Plants
Education
Government Buildings
Property Management
Warehousing