What Brings Bed Bugs To Trinity Homes?


Sleep tight, and don't let the bed bugs bite! Most people are familiar with this simple nursery rhyme, but bed bugs are very real pests that can cause several problems when they get into your Trinity home.
Bed bugs are parasitic insects that feed on the blood of humans and animals, though they have a strong preference for humans. One of the things that makes bed bugs unique to other pests is that they can't hop or fly to get around.
Instead, they are hitchhiking pests, which means they travel from one location to another by hitching rides on the clothing and belongings of unsuspecting individuals. Bed bugs are unknowingly brought into Trinity properties by people who are unaware that their belongings are contaminated. Unfortunately, this hitchhiking behavior is why bed bug infestations are so challenging to prevent.
To eliminate bed bugs from your Trinity home, you can't go wrong with a little help from the technicians here at EcoTech Pest Control Services. We have the experience needed to rid your residential property of all kinds of pests, including bed bugs.
For more details about our effective Trinity bed bug control solutions, don't hesitate to turn to EcoTech Pest Control Services today.
Three Effective Mosquito Prevention Techniques For Trinity Properties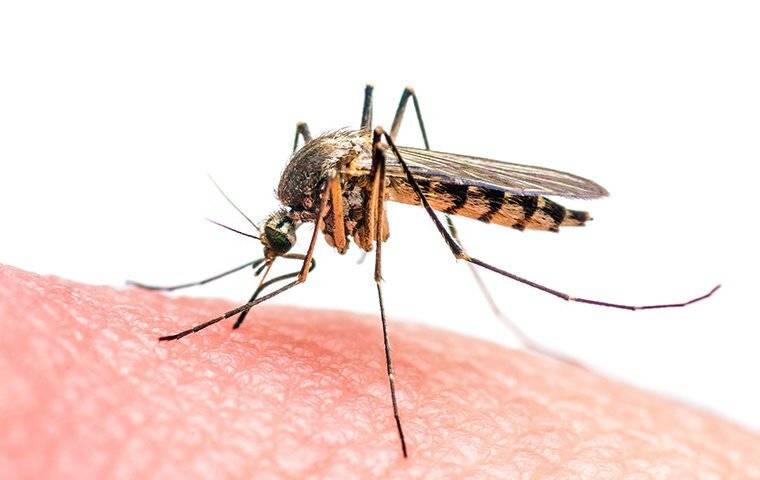 Although there are many benefits of living in a warm climate, one of the downsides is having to deal with mosquitoes. These common warm-weather pests thrive in warm, humid environments and are known for feeding on the blood of humans and animals.
Mosquitoes are annoying pests you don't want to find around your Trinity property. To reduce the mosquito populations around your home or business, implement the following mosquito prevention tips.
1. Locate and eliminate all sources of standing water around your property, which mosquitoes need to lay their eggs. Keep your gutters free of debris, dump out items that collect water, and drain areas where water has accumulated on your lawn.

2. Remove thick foliage from around your property and keep your lawn trimmed short to reduce potential resting and breeding grounds for mosquitoes.

3. Install fans around outdoor amenities and living spaces. Many insects, including mosquitoes, prefer to avoid flying in "windy" environments.
If mosquitoes are causing problems around your Trinity home or business, the professionals here at EcoTech Pest Control Services are happy to help. We provide both year-round mosquito control services and one-time treatments, depending on your needs. Reach out to EcoTech Pest Control Services today for more details about our mosquito control services in Trinity.