Professional Pest Solutions For Town 'N' Country, FL Properties
Do you love living and working in Town 'n' Country, FL? If so, you are not alone. Residents of Town 'n' Country love their Hillsborough County Tampa suburb, but they hate the pests that also call it home. At EcoTech Pest Control Services, we're here to help.
We've been protecting homes and businesses in Town 'n' Country since 2013. We were founded on the principles of providing environmentally friendly and effective pest control with a focus on customer service and communication not usually found in the pest control industry. To make sure we continue to provide the latest and best in pest control for our customers, all of our technicians receive monthly training on the latest advances in pest control. To see what a difference pest control in Hillsborough County with a focus on customer service can make for you in Town 'n' Country, call us today.
Home Pest Control In Town 'N' Country, FL
Home is a special place. But if you are dealing with a pest problem, you may find yourself dreading being at home instead of enjoying your time there. At EcoTech Pest Control Services, we are committed to making sure you feel safe at home.
We do this by inspecting the interior and exterior of your home, as well as your yard, to determine what pest problems your home is facing and what may be causing them. Then we develop a treatment plan that uses environmentally friendly, low-impact products that are effective against pests and safe for you, your family, and your pets. Our home pest control plans are guaranteed to keep your home pest-free and keep you feeling safe. You can rest assured knowing that if pests do come back between visits, we will come re-treat at no additional charge.
Why Spiders Enter Town 'N' Country Homes & How To Keep Them Out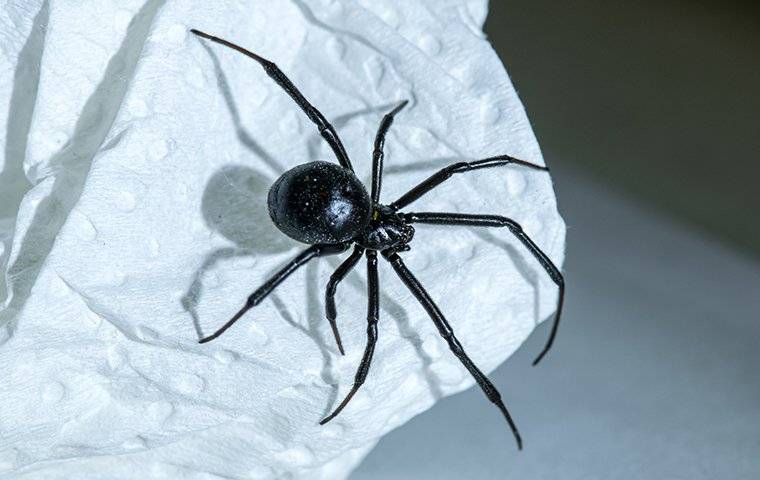 Spiders get a bad reputation. Most Americans consider them one of the scariest pests out there, yet most spiders are actually harmless to humans. They are happy to hide in the dark corners of your home undiscovered and live unbothered.
Spiders' primary reason for entering your home is to find food. This is usually in the form of other pests that are in your home, which they catch either by hunting or, more commonly, using webs. The biggest key to keeping spiders under control is to keep the other pests they feed out.
Some other steps to keep spiders out of your home include:
Seal cracks and crevices around your home.
Inspect anything you bring inside, like lawn decorations.
Check your groceries for signs of spiders before bringing them in.
Eliminate clutter around your home that can provide a habitat for spiders.
Along with following these steps, a residential pest control plan from EcoTech Pest Control Services can eliminate spiders around your Town 'N' Country home, as well as the pests that draw them inside.
Professional Tips To Control Termites In Town 'N' Country, Florida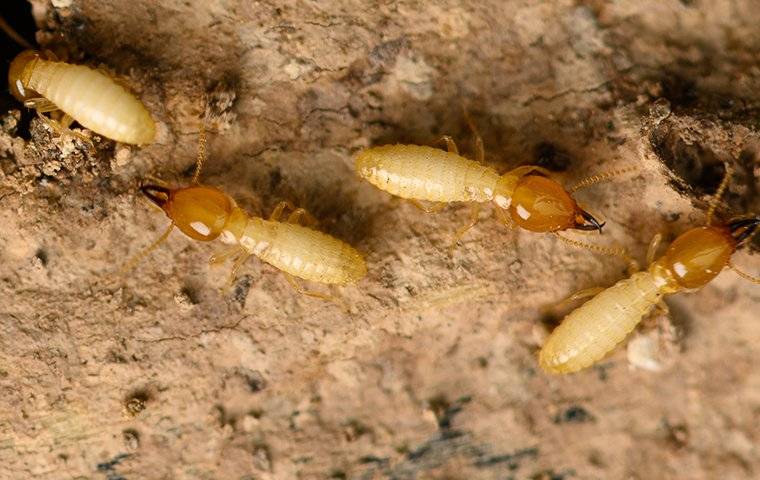 "The Silent Destroyers." Termites have earned this nickname for their ability to do massive damage to your home before you even know they're there. The damage these pests cause is estimated to cost Americans five billion dollars annually, with each infestation costing individuals several thousand dollars on average.
Because of how destructive and hard to detect these pests are, the best way to avoid a termite problem is to prevent it from occurring in the first place.
Here are some tips to prevent termites in your Town 'n' Country home:
Eliminate moisture around your home by repairing leaky pipes and faucets, broken gutters, and HVAC units.
Replace rotten wood and roof shingles, soffits, and fascia.
Keep an 18-inch gap between organic material and wooden portions of your home.
Store firewood at least 20 feet from your home.
Get professional help.
At EcoTech Pest Control Services, we can schedule annual termite inspections to make sure your home is safe, as well as treatment and prevention plans to keep you protected from these destructive pests. Reach out today and get started on our Town 'N' Country termite control services.
Commercial Pest Control In Town 'N' Country, FL
Pest control for your Town 'n' Country business may not feel like a priority until you find yourself dealing with an infestation. A pest infestation at your building can drive away customers, destroy your property and inventory, jeopardize the health of everyone in your building, ruin your reputation, and cost you money.
A commercial pest control plan from EcoTech Pest Control Services can keep your business operating pest-free. Our plans are guaranteed to:
Protect your brand and reputation
Protect the integrity of your facility, products, and services
Limit the use of dangerous pesticides
Provide 24/7 emergency response with a returned phone call in two hours and service in less than six hours
When you work with us, we develop a custom pest control plan based on the needs of your business. We will eliminate any active infestations and develop a prevention plan to keep pests out permanently, so your business can operate without worrying about pests and the issues they can cause.