Professional Pest Solutions In Thonotosassa, FL
Thonotosassa, FL is a Tampa suburb known for its beautiful lake and variety of parks. We enjoy pleasant, year-round weather that attracts visitors from near and far. Unfortunately, some of these visitors are here to stay. Local pest populations are eager to get inside local homes and businesses to access food, water, and shelter sources. That means that all Thonotosassa property owners are vulnerable to infestation, and the best way to protect yourself is to reach out to a team of highly qualified pest professionals.
EcoTech Pest Control Services is here to help. We deal with all kinds of common local intruders, such as bed bugs, termites, rodents, spiders, wildlife, fleas, ticks, mosquitoes, occasional invaders, cockroaches, and ants - to name a few. Our locally owned and operated company has been providing complete residential and commercial pest control solutions to properties throughout Hillsborough County and the surrounding areas since 2013. We work hard to provide our valued customers with unparalleled service and continued pest protection. Call today for a free estimate and to get started on our effective Hillsborough County Pest Control Services.
Residential Pest Control In Thonotosassa, FL
To guard your Thonotosassa home against household pest infestation, you've come to the right place. Our Thonotosassa residential pest control process begins with a thorough inspection, checking the exterior of the home for entry points, and detecting conducive conditions throughout the property. We use a variety of methods to control pest populations around your home, including:
Sanitation

Mechanical controls

Exclusion

Cultural controls

Biological controls
We use the least-toxic materials possible, and we also provide ongoing evaluations to keep you protected on a continued basis. Our team of highly trained and skilled pest control will return quarterly for exterior service and interior treatments as needed. With our 100% satisfaction guarantee, you can count on us to bring you lasting results that you and your family can depend on. Contact us to learn more.
How Do I Know If I Have A Mouse Problem In My Thonotosassa Home?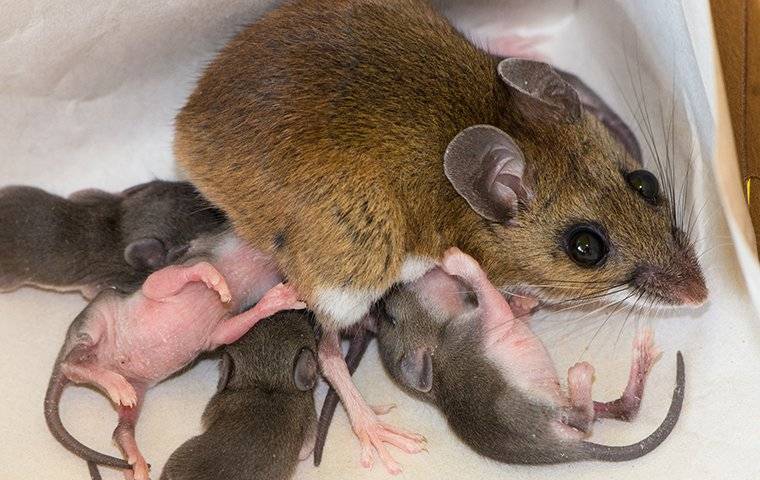 Mice are unsanitary pests that reproduce rapidly. They spread their populations so quickly that, before you know it, you can be facing a full-scale infestation in your Thonotosassa home.
If you want to be proactive, it's important to be aware of the common signs of mouse activity so that you can address the problem as early as possible. If you have mice, you may hear scratching and scampering noises coming from inside the walls and along the floors at night.
People often find mouse droppings and nesting materials around active areas, and there may be signs of chewing and gnawing on food packaging and electrical wiring, as well as along the walls and floors. Mice will also urinate around your space, leaving a strong, musky odor that is hard to miss.
If you suspect any mouse activity on your property, the best thing you can do is to contact the pest professionals as soon as possible. Here at EcoTech Pest Control Services, we know what it takes to detect, eliminate, and prevent mice all year long. Contact us today for customized mouse control services in Thonotosassa you can trust.
Four Things Everyone In Thonotosassa Should Know About Cockroaches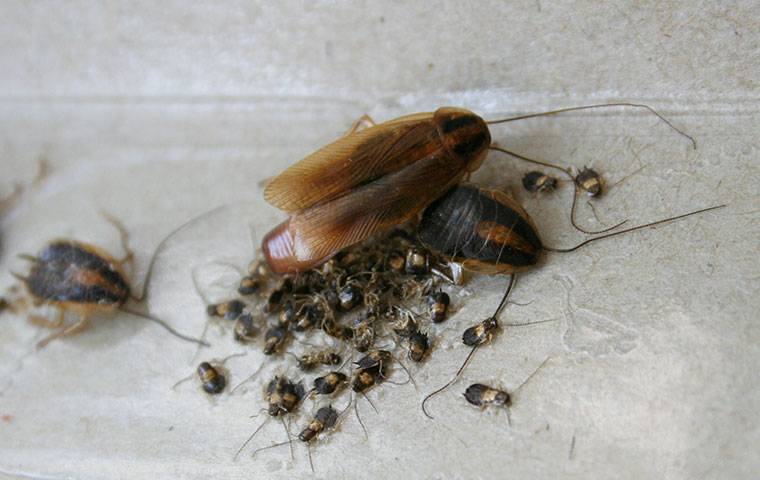 Cockroaches in Thonotosassa are some of the most unsanitary pests in the bunch. They pose a lot of health risks to those that are exposed to them, and that's why it's important to be cognizant of your cockroach control needs.
Here are four things that everyone in Thonotosassa should know about cockroaches:
1. Cockroaches feed on garbage, breed in sewage, and travel through drains, picking up all kinds of pathogens that can lead to serious disease. They contaminate surfaces by shedding skin and leaving excrement and saliva wherever they go.

2. There are 30 different species of human bacteria associated with cockroach infestations. Cockroach-related contamination is linked to conditions such as asthma attacks, cholera, gastroenteritis, dysentery, listeriosis, giardia, E.coli infection, salmonellosis, typhoid fever, and more.

3. When cockroaches infest your home, they are in search of humidity, a place to hide, and a source of food. They manage to sneak into small cracks and crevices, making entry points in the foundation, exterior walls, space under doors, around windows, vents, and torn screens.

4. Cockroaches can also be brought inside on deliveries, used furniture, cardboard boxes, potted plants, or appliances.
To rid your home of cockroaches and protect yourself from the threats of infestation, we recommend securing professional pest control services. Here at EcoTech Pest Control Services, we are highly experienced in the complete detection, extermination, and prevention of cockroach infestation. Call today to get started.
Commercial Pest Control In Thonotosassa, FL
We've worked with all kinds of local businesses, protecting commercial properties from the dangers of pest infestation. Our team has serviced a variety of facilities, including property management, healthcare and assisted living, warehouses, government facilities, education, and food/beverage processing. Our commercial process includes:
Visual inspection of active areas

Assessments for needed equipment

Customizable treatments based on your facility's needs

Dust applications, granular treatments, traps, and liquid applications in entry points, cracks, and crevices
Once treatment is complete, we return for ongoing services on a monthly or weekly basis. Our services are customizable to meet your specific needs because every business has its own particular set of circumstances to take into consideration. Get in touch with the team at EcoTech Pest Control Services today to learn more about our Thonotosassa commercial pest control services.