Professional Pest Solutions For Temple Terrace, FL Properties
With a dense suburban feel and well-rated schools, the Tampa suburb of Temple Terrace has become a very desirable place for families and retirees in particular. The city offers a restaurant for every appetite and outdoor access like the scenic Hillsborough River. Given the year-round conditions that are warm and humid, many residents of Temple Terrace enjoy time spent golfing, fishing, or playing tennis; however, this climate also makes way for pests to invade your home or business.
At EcoTech Pest Control Services, we've been providing property owners of the greater Tampa area with premier eco-friendly pest control solutions since 2013. Our services utilize Integrated Pest Management and everything we offer is backed by our satisfaction guarantee. For more information on our safe, effective, and green practices pest control in Hillsborough County, contact us today.
Home Pest Control In Temple Terrace, FL
At EcoTech Pest Control Services, we know how important your Temple Terrace home is to you, and that's why for the last decade, it's been our mission to keep it free from pests. We believe that getting rid of pests shouldn't cause more harm than good, which is why all of the products that we use are eco-friendly, our team is QualityPro and GreenPro certified, and we follow Integrated Pest Management protocols. What this means for your home is long-lasting, reliable, and safe results. At EcoTech Pest Control Services, we prove that you can be tough on pests but gentle on the environment.
Our team of highly skilled and thoroughly trained technicians undergoes regular training to stay up-to-date on industry best practices and ensure you the highest level of service. In addition to our ongoing pest control protective services, we offer pest-specific solutions for pests like rodents, termites, mosquitoes, and wildlife, as well as fumigation services. All of our services come with a 100% satisfaction guarantee, so there's nothing to lose. Contact us today for more information on how we can help keep your Temple Terrace home pest-free safely.
Five Ways You Could Be Wrong About Temple Terrace Bed Bugs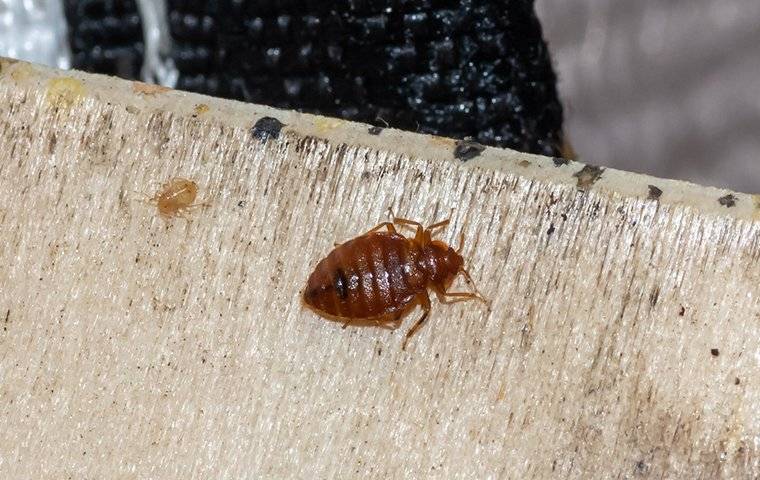 Bed bugs are a pest that can turn any Temple Terrace home or business into a hot zone. But these pests are commonly misunderstood, which can leave property owners with bigger problems than they ought to have.
Here are five common misconceptions about bed bugs, so that you can aim to protect yourself better:
If I had bed bugs, I would be aware.

Bed bugs might be a nuisance, but they're not dangerous for my health.

I can't bring bed bugs into my home.

The squirrels around my property are harmless.

I can get rid of bed bugs on my own.
When it comes to bed bugs, bringing them into your home or place of business is actually very easy to do. Wherever there are people, it's possible to pick up bed bugs. Something as simple as going to the movies or staying at a hotel can leave you exposed to bed bugs, but so can the wildlife that's loitering around your property. And once bed bugs are inside your property, they hide from humans, only to feed on you in your sleep, leaving behind painful welts that can be harmful to your health. And while many people will try to get rid of these problems on their own, missing even a few bed bugs can result in a bigger issue in the future. For more information on our bed bug control services in Temple Terrace, contact EcoTech Pest Control Services today.
Guide To Preventing Poisonous Spiders In Your Temple Terrace Home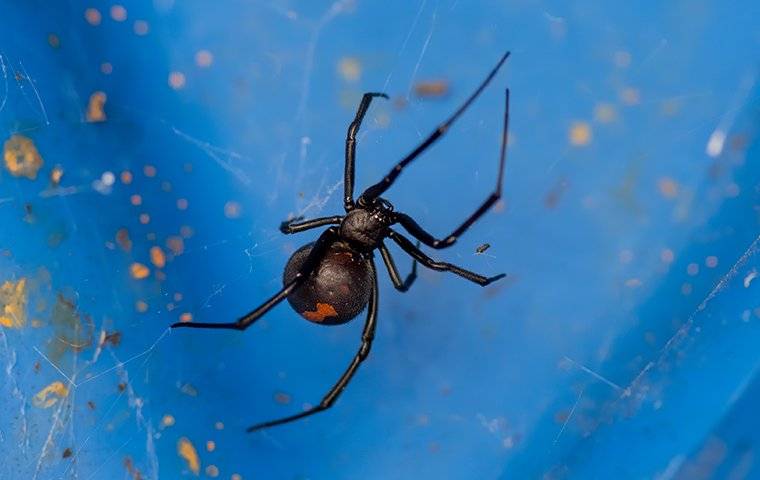 Keeping poisonous spiders in Temple Terrace like black widows and brown recluses out of your Temple Terrace home is imperative. They are attracted to homes both when the conditions outside change and in search of food, which comes in the form of other pests.
Here are a few key tips to keep them on the outside:
Keep basements, attics, and crawl spaces well ventilated.

Seal up the cracks and crevices around your home.

Address any issues of excess moisture.

Store all food in airtight containers.

Aim to keep your home clean and clutter-free.
To keep spiders — and the pests they prey on — out of your home, contact EcoTech Pest Control Services today.
Commercial Pest Control In Temple Terrace, FL
As a locally-owned business, we appreciate what our fellow business owners encounter on a daily basis. It's why at EcoTech Pest Control Services, we're fully committed to providing our neighbors with the highest quality pest control available. As a company, we are dedicated to constantly learning so that we can always bring our customers the very best. Our philosophy at EcoTech Pest Control is to protect the integrity of your building and the safety of your staff with safe and effective pest control solutions. We're able to accomplish this goal with low-impact products and a dedication to Integrated Pest Management. This combination provides business owners with complete control protection and long-lasting results so that they can keep business moving. Our technicians are QualityPro and GreenPro certified, so in addition to ongoing education and safe practices, the team at EcoTech Pest Control Services is the clear choice for all of your Temple Terrace commercial pest control needs. To learn more about the proactive and corrective treatments we offer, contact us today.