Quality Pest Solutions In Tarpon Springs, FL
Tarpon Springs, FL is a beautiful city located just 20 miles from downtown Tampa and 45 miles north of St. Petersburg. Incorporated in 1887, our town has been around a long time, and since the very early days, we've had to deal with pests. Pest activity is a year-round threat for Tarpon Springs properties. It exposes homes and businesses to the nightmare of pest infestation. That's why we suggest looking into professional pest protection.
Here at EcoTech Pest Control Services, we address residential and commercial pest control problems throughout Tarpon Springs and the surrounding areas. We are a locally owned and operated company that has been providing Pinellas County pest control since 2013. We work hard to provide our valued customers with unparalleled service and continued pest protection. Reach out to us today to discuss your pest control needs, and we'll get the ball rolling.
Home Pest Control In Tarpon Springs, FL
If you're worried about pest activity in your Tarpon Springs property, the best thing you can do is secure ongoing pest control services from a team of experienced professionals. EcoTech Pest Control Services offers dependable residential pest control services in Tarpon Springs that homeowners can trust. Starting with a thorough inspection of the home's interior and exterior, we detect all entry points, conducive conditions, and we'll address sanitation issues throughout the property.
Depending on your needs, we perform pest exclusion using dusts, baits, granular treatments, traps, and liquid applications. We work hard to use the least-toxic materials possible (as required when other alternatives have been explored). Our team of highly trained and skilled pest control experts uses mechanical, cultural, and biological controls to deal with pest activity around your home. We also offer ongoing pest evaluations and quarterly exterior services. Contact us today for 100% guaranteed home pest protection.
Tarpon Springs Pest Control Pros Answer Your FAQs On Bed Bugs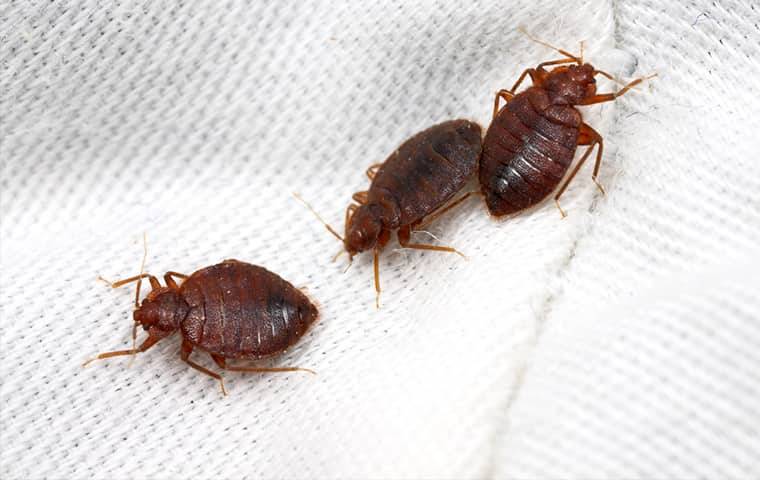 All Tarpon Spring properties are vulnerable to bed bugs. When these parasitic pests invade our homes and businesses, they cause a huge headache and lead to a lot of questions. Here are the answers to some of the most common bed bug questions from Tarpon Springs property owners.
What do bed bugs look like?
They have oval-shaped bodies that become elongated and swollen after feeding. They are reddish-brown in color and measure up to 3/16 of an inch.
Why is it so hard to control them?
Since bed bugs are nocturnal, they only come out at night, so it's hard to catch them in the act of feeding.
Do bed bugs only feed on human blood?
No. They also feed on the blood of other warm-blooded animals like birds and poultry.
How do bed bugs spread?
They hitchhike from one surface to the next, traveling via their ability to latch onto something or someone that is moving between rooms.
Do bed bugs smell?
Yes. They can emit a musty odor from the scent glands, creating an unpleasant, moldy smell.
If you're looking for expert bed bug detection and extermination services, look no further than EcoTech Pest Control Services. We are here to address all your Tarpon Springs bed bug control needs, answering all your questions along the way and helping prepare you to protect yourself moving forward. Call today to learn more.
Four Ways To Get Rid Of Ants In Tarpon Springs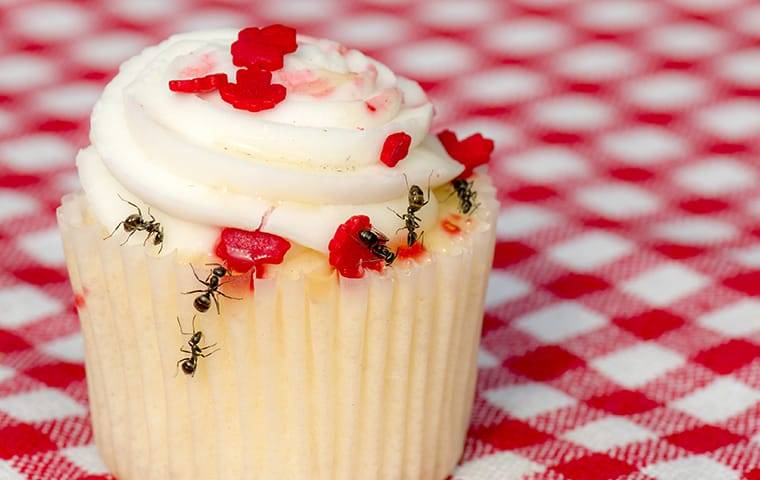 To get rid of ants on your Tarpon Springs property, it's important to address all the attractants on the premises.
These tiny invaders look for shelter, somewhere to nest and breed, and food to feed their colonies. Addressing sources of food, water, and shelter is a good place to start in your prevention efforts.
Here are four ways to get rid of ants in Tarpon Springs:
1. Eliminate exposed attractants, and store food (including pet food) in sealed containers.

2. Seal all cracks and crevices, and seal potential entry points with caulk.

3. Take out the trash regularly to prevent smell, and keep it tightly sealed outside.

4. Use ant baits around active areas, and scrub around ant entrances to eliminate pheromone trail.
While being proactive in your prevention efforts is certainly beneficial, the fact remains that the best source of ant control is professional pest solutions.
The team at EcoTech Pest Control Services provides year-round protection from an ant infestation, so contact us today to get started.
Commercial Pest Control In Tarpon Springs, FL
Commercial pest infestation poses a huge threat for Tarpon Spring business owners, and that's why EcoTech Pest Control Services provides complete commercial pest control services in Tarpon Springs to the local community. We deal with all kinds of common area pests, including bed bugs, termites, rodents, spiders, wildlife, fleas & ticks, mosquitos, occasional invaders, cockroaches, and ants.
Having serviced over 60 businesses in the area, our team is experienced in treating all kinds of facilities, some of which include property management, healthcare and assisted living, warehousing, government, education, and food/beverage processing. Our customizable pest treatments are catered to meet your business's individual needs in a way that is safe for your customers and employees. Call us today to get started.