Guaranteed Pest Control In Sun City Center, FL
Sun City Center is one of the country's premier over-55 living communities. There are pristine golf courses, walking and biking paths, and clubhouses that make living in Sun City Center a truly unique experience. Residents of Sun City Center have easy access to nearby restaurants and amenities, and Tampa is only a few moments away. There are, however, also lots of opportunities for pests to become an issue due to seasonal conditions and the population size.
At EcoTech Pest Services, we provide guaranteed pest control in Sun City Center because we know that there's no room for pests in a place so peaceful. We are a locally owned company with a decade in operation. Our entire team is certified by QualityPro and GreenPro, which means that we meet the very highest standards for safety and environmental awareness. We always take the necessary time to do the job right to keep pests from returning. To receive a free quote and schedule your first inspection, please call us today!
Residential Pest Control In Sun City Center
At EcoTech Pest Services, we provide eco-friendly pest control in Sun City Center that is safe for you but tough on pests. As a locally owned business, we treat your concerns as if they were our own. This means that our QualityPro- and GreenPro-certified technicians always take the time to understand your needs rather than cutting corners.
Our ongoing pest control program allows you to avoid pest problems throughout the year. We provide safe services to both the interior and exterior of your home and always deliver detailed reports as well. We also offer fumigation services as well as treatments for mosquitoes, rodents, termites, and bed bugs, all of which come with our full satisfaction guarantee. To learn more about keeping your home safe with our residential pest control services in Sun City Center, please call us today.
Here's How To Tell If Your Sun City Center Property Has A Termite Problem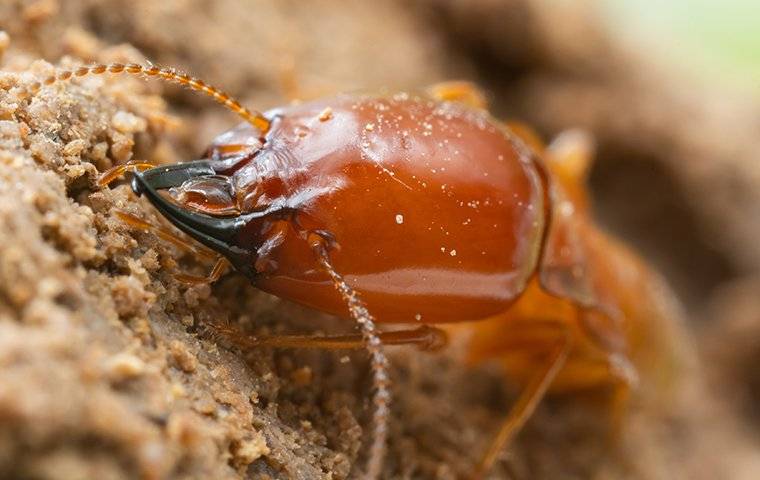 Termites thrive in Sun City Center properties like yours and can get drawn inside after big rain storms during hurricane season or simply because of the humidity levels. Because they eat away at the wood in your home from the inside, it can take years for issues to develop in some cases. Termite infestations are, however, not something that you want to ignore. Here are a few signs that might indicate termite presence in your home:
Blistered or swollen wood
Subtle scratching sounds that come from inside your walls
Peeling flooring or paint
Termite swarmers, which are the winged termites that leave one colony to start their own
Bulging ceilings
Jammed doors and windows
Piles of little wings
Frass, which is sawdust-like termite feces
At the first sight of any of these issues, the best thing to do is call EcoTech Pest Services. We specialize in eco-friendly termite control that will eliminate your termite problem and keep new issues from arising. For more information on termite control services in Sun City Center, please call us today.
What You Need To Know About Effective Flea Control In Sun City Center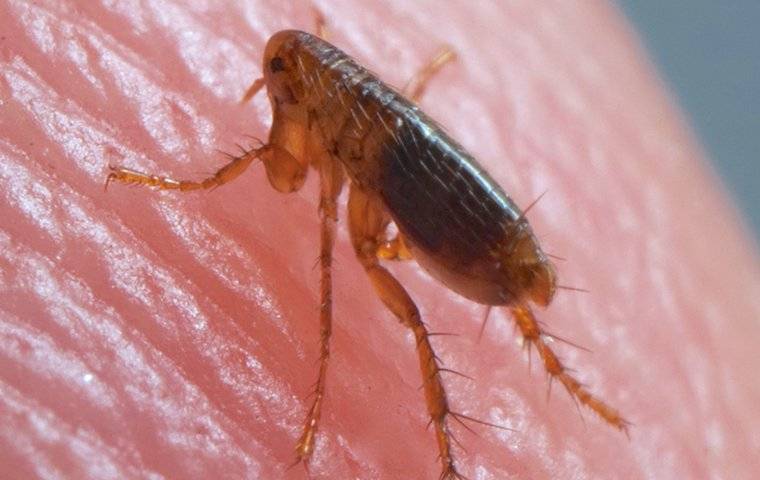 When you live in Sun City Center, there are a variety of ways that your home could end up with a flea outbreak. Here are some of the ways that you can limit your exposure to these pests:
Keep wildlife away. One of the most typical ways that flea problems spread is thanks to wildlife. To keep squirrels, rodents, and birds off of your property, store trash securely and set out decoy animals.
Talk with a vet. If you have any pets, speak with your veterinarian about flea control options, and always check your pets after they've been outside.
Maintain a tidy yard. Landscaping offers fleas a variety of hiding places, which you can reduce by pruning often and clearing away yard debris.
Seek help. Fleas can be a very challenging pest to prevent and eliminate, so consider seeking professional flea control in Sun City Center from a trusted expert.
For more information on flea control for your home, call EcoTech Pest Services today.
Commercial Pest Control In Sun City Center
As a business owner, there's a lot that you have to take care of on a daily basis to keep things running smoothly. Don't let pest problems get in the way. At EcoTech Pest Services, we provide pest control in Sun City Center that you can trust. We are a locally owned business with more than a decade of experience and extensive certifications, including GreenPro, QualityPro, and QualityPro Food Safety. This means that we abide by the most rigorous safety standards and are ready to service a diverse array of industries.
When you partner with us, we'll always provide detailed property inspections that are free of charge. We look for signs of pest activity, entry points, and conditions that could lure future pests. Our technicians then take this information to build a protocol that is unique to your needs. The services that we provide follow Integrated Pest Management methods, use only eco-friendly products, and come with a 100% satisfaction guarantee. For more information on our Sun City Center commercial pest control solutions, please call us today.