Reliable Pest Control In St. Petersburg, FL
The city of St. Petersburg sits along Florida's west coast and provides locals with scenic views of Tampa Bay. With tennis courts, golf clubs, parks, marinas, and bike paths, there is no shortage of outdoor activities for the adventurous at heart. St. Petersburg is also home to renowned restaurants and bars as well as art centers and galleries, which make it a destination for year-round and seasonal residents. Even in a picture-perfect place like St. Petersburg, pest problems lurk around every corner.
At EcoTech Pest Control Services, we provide reliable Pinellas County pest control so that you can enjoy life and everything that the area has to offer. Our company has been locally-owned and -operated since our establishment in 2013 and during the last decade, we've worked tirelessly to build a straightforward pest control protocol that our customers can trust. We are QualityPro and GreenPro certified, adhere to Integrated Pest Management methods, and all of our technicians are officially background checked and trained prior to their employment. To learn more about our services, please call us today.
Home Pest Control In St. Petersburg, FL
Keeping pests out of your St. Petersburg home is of the utmost importance but can be a very difficult task given the realities of daily life and the local climate. At EcoTech Pest Control Services, we take the guesswork out of pest problems with customized pest control services. We have been serving our community with excellence since 2013 and each technician you work with has been vetted and extensively trained before ever reaching your property.
Our entire process is designed around Integrated Pest Management methods, which means that we'll gain a holistic understanding of your property and treat pests from the outside in. We provide interior and exterior inspections, perform de-webbing and wasp nest removal, seal up entry points, and monitor the results closely. The products that we use are low-impact so as to not interfere with your household or the environment. We also guarantee all of our results to provide you greater peace of mind. For more information on our St. Petersburg residential pest control offerings, contact us today.
What Not To Do About Termites On Your St. Petersburg Property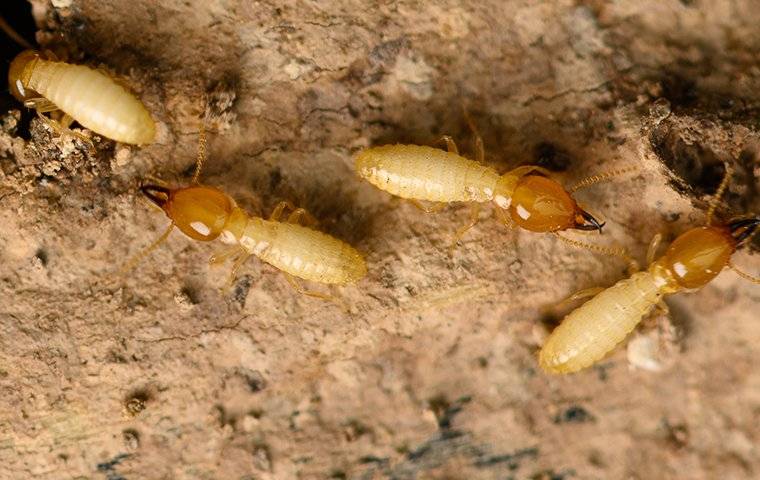 Termites are lured onto properties because of the presence of wood, which they eat through. However, St. Petersburg offers environmental conditions that may make your property even more susceptible to infestations. The amount of moisture that the area is home to can lead to water damage and heighten the attractiveness of your home or business. If you notice any termites or signs of their damage, you should never ignore the problem. Termites eat through wood 24/7 once they get started, so their damage can grow exponentially in a short period of time. Sometimes this appears as bubbling wallpaper or windows that you can't close all the way, but in the worst cases, your foundation may crumble and your ceilings and floors can collapse. At EcoTech Pest Control Services, we specialize in comprehensive termite control in St. Petersburg that we stand by. If you're concerned about termites on your property, don't hesitate; call us today.
The Ultimate Guide To Making Your St. Petersburg Home Unattractive To Rodents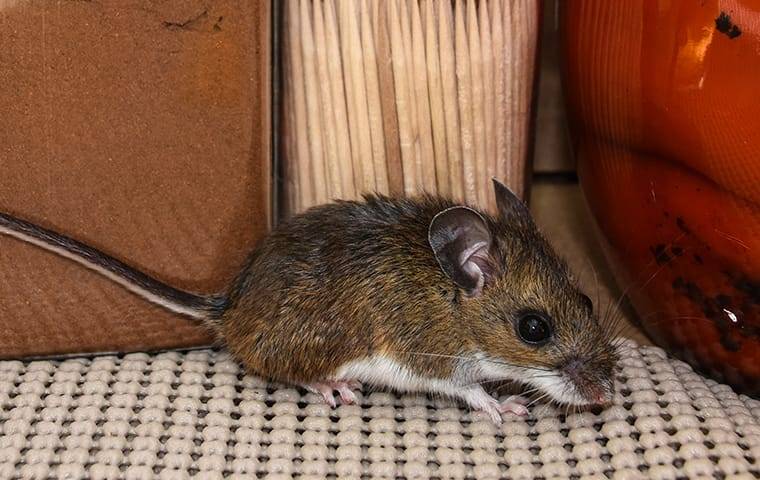 Rodents are on the hunt for sustenance and a safe place to live, which they can find in your St. Petersburg home if you don't make a few slight changes.
Here are the most important tips that you need to know about in order to prevent rodents:
Keep your crawl spaces and attic well ventilated and in good condition.
Trim back any landscaping that might come into contact with your home.
Fix any problematic fixtures around the home, which includes spigots, faucets, bathtubs, and pipes.
Eliminate areas of clutter around the inside of your home.
Always use a garbage bin with a lid and take out the trash before it accumulates.
Keep pantry snacks and leftovers in sealed containers.
Be diligent about cleaning up after crumbs and spills, and check hidden spots, such as behind appliances, regularly.
Contact your local pest control professional for additional help in dealing with these pests.
For professional rodent prevention and control in St. Petersburg contact EcoTech Pest Control Services today.
Commercial Pest Control In St. Petersburg, FL
When it comes to keeping pests out of your St. Petersburg business, there is no team more qualified than EcoTech Pest Control Services. We have been working across industries for the last decade, providing the safest and most efficient pest control solutions along the way. Our team is QualityPro and GreenPro certified, all of our technicians undergo background checks prior to hiring and routine training, and we abide by Integrated Pest Management methods. During each visit, we will inspect your entire property to assess for active pests as well as conducive conditions. This allows us to develop customized treatment plans and make any adjustments as they arise. We also offer a 100% satisfaction guarantee, so if any pests return, we'll re-service your property until the issue is resolved. For more information on our commercial pest control services in St. Petersburg, please call us today.