Quality Pest Management Services For South Tampa, FL
Located on the Interbay Peninsula in Florida, South Tampa offers exciting urban energy in a beautiful historic district. It offers the benefits of city life and life on the water, making it a desirable location to settle down. Unfortunately, local pest populations are also eager to put down roots here, more specifically in our homes and businesses. In order to protect yourself from an infestation, professional pest control is the best way to go.
EcoTech Pest Control Services is your local source for quality residential and commercial pest control solutions. Since 2013, our locally owned and operated company has been servicing properties throughout the greater Tampa area, offering year-round coverage from infestations. We deal with many common area intruders, some of which include bed bugs, termites, rodents, spiders, wildlife, fleas & ticks, mosquitoes, occasional invaders, cockroaches, and ants. Whatever pest problem you're facing, our experienced technicians will find the solutions. Call us today for a free quote and to get started on our effective Hillsborough County pest control services.
Home Pest Control In South Tampa, FL
Your South Tampa home should be a haven for you and your family, but when pests enter the picture, that safety is serious compromised. That's why we recommend our residential pest control services. We're proud to protect over 450 local homeowners from household infestation, using IPM (Integrated Pest Management) solutions to target the problem from the inside out.
We start with an inspection of the home's exterior, looking for entry points and problem areas. Then we perform sanitation, exclusion, and several controls to get the situation under control. Some of our treatments include the application of dust, granular treatments, traps, liquid applications, and treatment for entry points, cracks, and crevices. We also offer ongoing evaluations every quarter to keep your home protected all year long.
The team at EcoTech Pest Control Services prioritizes excellent customer service, attention to detail, and an overall unparalleled level of professionalism. Our company's purpose is to provide a high standard of service, working hard to bring our valued clients the pest-free conditions they deserve. Protect your home and your loved ones from the perils of household pest infestations, and reach out to us today to get started on our South Tampa residential pest control services.
Four Ways To Control Bed Bugs In South Tampa Businesses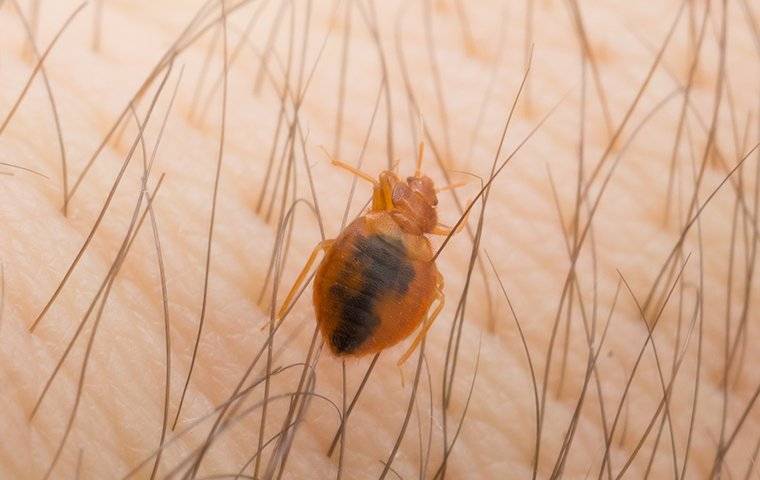 Your South Tampa business is no place for bed bugs. These parasitic invaders can scare away customers, ruin your reputation, and cause irreversible setbacks to your business. That's why it's important to be proactive.
Here are four preventative measures you can take to reduce your chances of getting bed bugs:
1. Wash and dry all linens, sheets, bedding, and clothing on high heat.

2. Steam treat upholstery, curtains, furniture, and rugs and carpets.

3. Reduce clutter around the property and vacuum and sweep frequently to maintain cleanliness.

4. Thoroughly inspect all items coming into the facility, like cardboard boxes, clothing, luggage.
The best way to protect your business from bed bugs is to call in the pros at EcoTech Pest Control. We provide thorough bed bug control services in South Tampa to a variety of local businesses, including property management, healthcare and assisted living, warehouses, government facilities, education, and food and beverage processing.
Whatever your business, contact us today to discuss your bed bug control needs.
What Attracts Rodents To South Tampa Homes?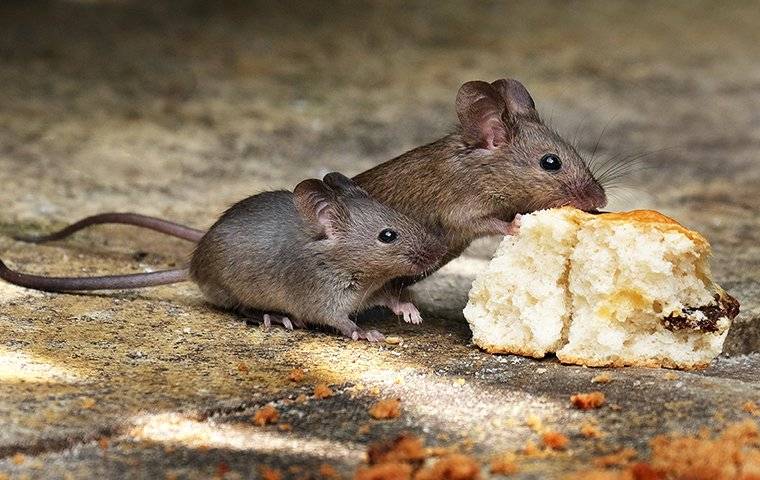 When rodents get into our homes, they spread bacteria, pathogens, and dangerous germs all around the premises, which exposes us to serious contamination, not to mention puts our loved ones in harm's way.
You may be wondering what brings rodents into your home, to begin with. The fact is, rodents are looking for sources of food, water, and shelter throughout your home.
The presence of and the available access to these sources is what brings these intruders to your property; this includes food sources, crumbs, and spills in the kitchen, as well as sources of excess moisture through the house.
The first step to preventing a rodent infestation is to address these attractants. It can become very overwhelming trying to pinpoint the source of the problem, and that's why we suggest relying on a professional pest control company.
Reach out to EcoTech Pest Control Services today for all of your South Tampa rodent control and prevention needs; we're ready to help.
Commercial Pest Control In South Tampa, FL
South Tampa has tons of trendy eateries, shopping boutiques, bars, and restaurants. Though each one is unique, the one thing all local businesses have in common is their vulnerability to pest infestations. Your facility is full of pest attractants, which means pest activity is an ongoing threat you cannot ignore. Our South Tampa commercial pest control solutions give your business continued protection from infestations.
We service over 60 local businesses, cover a variety of properties, some of which include property management, healthcare and assisted living, warehousing, government, education, and food and beverage processing. Get in touch with EcoTech Pest Control Services for a complimentary estimate. We'll schedule your free inspection and get started right away. When it comes to protecting the future of your business, there's no time to waste.