Professional Pest Solutions For South Highpoint, FL Properties
Within arm's reach from the St. Pete-Clearwater International Airport, the neighborhood of South Highpoint is well-situated for people who want a getaway but also appreciate their access to Old Tampa Bay. The mostly residential area is also home to many of Highpoint's government buildings, making it a hub of the area. And with warm, humid conditions all year long, residents here can enjoy time on the water in a breeze. However, these conditions are also highly attractive for pests and will allow them to make themselves at home on your property.
That's why EcoTech Pest Control Services is here to provide you with the highest quality eco-friendly pest control in Pinellas County. We not only strive to provide you with the best treatments, but we also want to make the process as easy as possible. That's why we always make sure that we provide clear communication, attention to detail, and a professionalism that you can rely on. For more information on how we can keep pests off of your property year-round, contact us today.
Home Pest Control In South Highpoint, FL
When pest infestations happen in your home, they can be stressful and costly to manage, which is why you need a team of pest professionals that you can trust. Since 2013, we've been the team that South Highpoint homeowners turn to. Every treatment that we perform utilizes eco-friendly products and follows Integrated Pest Management protocols, which means minimal interruption to your daily life, limited chemical application, and getting to the root cause of your problems rather than covering them up. Whether you need ongoing pest control, pest-specific solutions, proactive maintenance, or corrective care, EcoTech Pest Control Solutions will bring our QualityPro and GreenPro certifications to the table. All of our technicians are certified and undergo continuing education so that we can continue to provide the best services and latest technologies. To see how EcoTech Pest Control Solutions can help keep your South Highpoint home pest-free and receive your free quote, contact us today.
Mosquitoes & Dangerous Disease: What South Highpoint Residents Ought To Know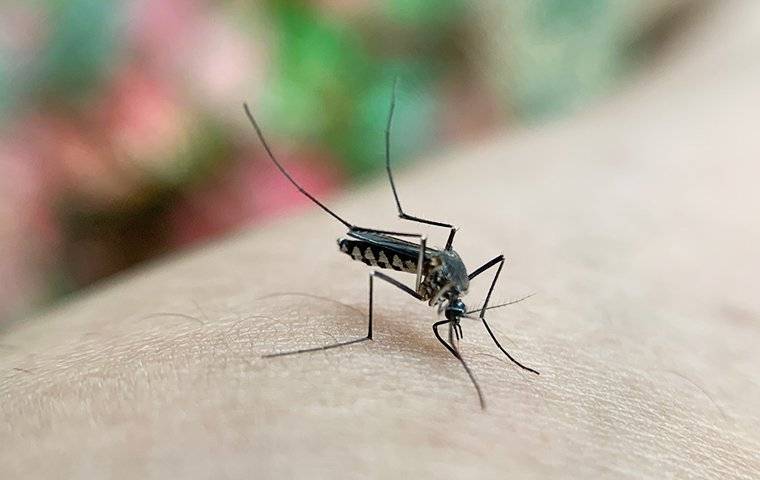 Mosquitoes buzz around South Highpoint and are an annoyance from the months of April through October. During this time, the female is looking for the blood that she requires in order to reproduce, which is how you can easily end up covered in itchy bites. But mosquitoes go far beyond just being annoying, as they are actually very dangerous. According to the World Health Organization, mosquitoes are the deadliest animal due to the approximate one million deaths that they are responsible for each year. They spread pathogens like Zika virus, West Nile virus, and Eastern equine encephalitis very easily, as mosquitoes are even faster transmitters than flies.
Keeping mosquitoes away from you and your South Highpoint property can prove difficult because they are attracted to almost everything about human existence. That's why the safest thing you can do to protect yourself from mosquitoes on your property is to contact EcoTech Pest Control Services today and get started on our effective mosquito control services in South Highpoint.
How To Spot Termite Problems In & Around Your South Highpoint Home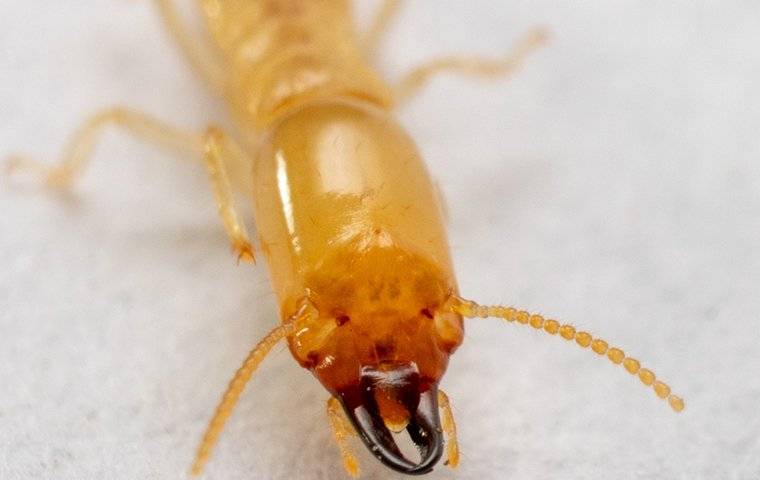 Termites can invade your South Highpoint home very easily. They look for different types of wood-based on their species and from there, begin to eat it from the inside out. Termite damage often goes undetected for well over a year, which is how they end up costing American homeowners five billion dollars annually, with the typical household spending $3,000 to rectify issues.
Here are some of the ways to spot termite problems around your property:
Tiny holes in wood

Bubbling paint or wallpaper

Swollen floors and ceilings

A sweet, musky odor

Discarded wings

Termites themselves

Piles of frass, which is termite excrement resembling sawdust

Wood with a shredded appearance
Don't fall victim to the destruction of termites. It's never too early or too late for professional help, and EcoTech Pest Control Services is here for you. Contact us today for more information on our South Highpoint termite control services today!
Commercial Pest Control In South Highpoint, FL
As a business owner, if you have a pest infestation, it means putting your people's health at risk, loss of income, and a sullied reputation. That's why you need a team of pest control experts on your side to keep your business pest-free. Since our establishment in 2013, EcoTech Pest Control Services has been working with businesses of all different types, which means that there's no pest problem we can't solve. It also means that our team of GreenPro and QualityPro technicians will be able to customize a treatment plan to meet the most specific of industry standards. And to ensure the safest and longest-lasting results, we use eco-friendly products and follow Integrated Pest Management, which means that we will understand the full scope of your pest problem. With a 100% satisfaction guarantee, reliable customer support, and proactive communication, our team is here to make the entire process seamless. For more information on how we can keep pests away from your South Highpoint business, contact us today.