Complete Pest Control In Shady Hills, FL
Shady Hills is a quaint suburban-style area that attracts both year-round and seasonal residents. This community is primarily sought after for its residential environment; however, there are also places like the local vineyard, good public schools, and many parks that make living in Shady Hills so appealing. Close proximity to big cities such as Tampa is also appealing to many people who desire a close-knit community with urban amenities nearby.
At EcoTech Pest Control Services, we provide complete pest control in Shady Hills, FL, that will protect your home or place of business throughout the year. As a locally owned company with a decade of experience, we are committed to our customers' success. We provide detailed background checks and training for all of our technicians and we never overschedule. We are also QualityPro- and GreenPro-certified and offer a 100% satisfaction guarantee on all of our work. For more information on our services, please call us today.
Residential Pest Control In Shady Hills
The pests in Shady Hills can be tenacious, but that doesn't mean that you need to handle them alone. At EcoTech Pest Control Services, we provide safe and effective services that we customize to your specific needs. We even guarantee them 100%! When you partner with us, we also promise seamless communication and honesty at every turn.
Our team has both our QualityPro and GreenPro certifications, we background check our technicians, and we provide ongoing educational support for them. The inspections that we provide of your home tend to the entire interior and exterior, including all of the sneaky entry points. When treating your home, we use low-impact products and provide ongoing services to help you achieve pest-free living. Whether you're concerned about bed bugs, spiders, or wildlife, we will find a solution for you. For more information on our residential pest control services in Shady Hills, please call us today.
How Did Bed Bugs Get Into My Shady Hills, Florida House?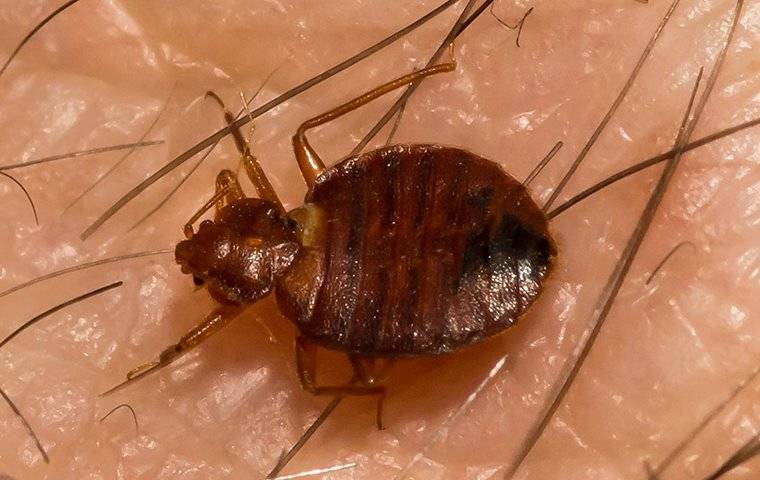 If you find bed bugs in your Shady Hills home but you're not sure how they got there, it's possible that it happened in any number of ways. To start, if you live in multi-unit housing or have close neighbors, it's possible that their bed bug infestation may spread to your home. This is even easier if there are cracks and crevices around your foundation or if you have gaps around your doors. Another very common way that bed bug outbreaks spread is through infested furniture and mattresses. So many people pick up couches that neighbors leave out; however, if there was an infestation in the couch's previous home, it will come directly into yours.
And lastly, bed bug infestations spread simply by being in public. If someone has bed bugs in their home, they can unknowingly bring them directly into a store, their place of work, or a hotel. Bed bugs can then latch directly onto your personal belongings and take over your home. For more information on bed bug control in Shady Hills, call EcoTech Pest Control Services today.
The Most Successful Wildlife Control Method For Shady Hills Homes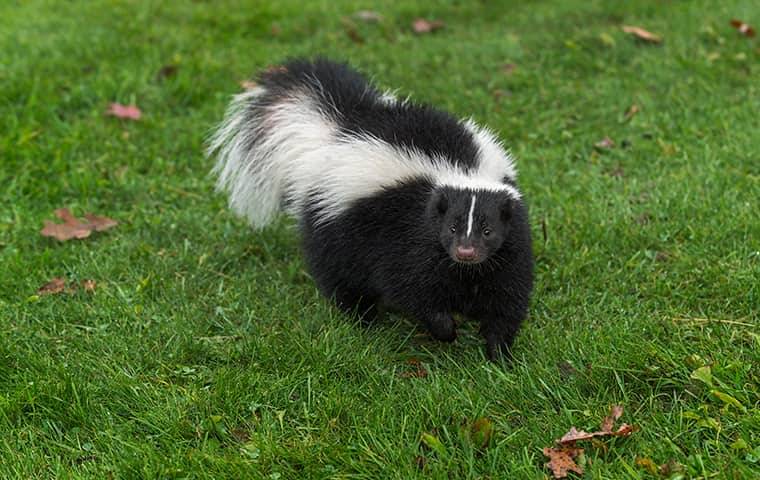 Shady Hill homeowners might encounter wildlife animals like skunks, opossums, and feral cats. All of these pests have an unpredictable nature and the possibility to cause serious damage to properties. They are also potentially dangerous, which is why the most effective control method is professional help.
At EcoTech Pest Control Services, we are the team that homeowners call when they need to deal with wildlife problems. We bring an extensive amount of experience and the highest quality products to redirect wildlife and prevent them from returning. We'll need to start by assessing what's attracting wildlife to a home and which animals are present. We perform services like setting humane traps and checking them frequently, and working with our customers on prevention. Once we implement these control methods, we'll be in constant communication with our customers to ensure their efficacy, which we back by a 100% satisfaction guarantee. For more information on our Shady Hills wildlife control services, please call us today.
Commercial Pest Control In Shady Hills
Running a business in Shady Hills requires a lot, and at EcoTech Pest Control Services, we try to make your life easier. We provide detail-oriented pest control services that are catered to your needs. All of the technicians that we hire have been thoroughly vetted and receive routine education training to stay up-to-date on the latest methods. We also hold QualityPro and GreenPro certifications, so you know that we uphold the most rigorous safety standards. And to give your further peace of mind, we guarantee our work 100%.
Our process starts with an inspection and conversation about the pest activity that you've noticed. We'll make proper identifications and use this information to tailor the treatments we apply. Our team can address a broad range of pests spanning wildlife and rodents to common invaders like ants and spiders. To ensure a completely pest-free commercial property, we'll return on a weekly, monthly, or quarterly basis. For more information on Shady Hills commercial pest control, call us today.