Expert Pest Control Solutions In Seminole, FL
Established in 1970, the town of Seminole, FL is located on the central Gulf Coast. We're known for our wonderful beaches and parks, and our population has grown to over 17,000 people. The bad news is that where there are people, there are undoubtedly pests, and that means your Seminole property is exposed to the threats of pest infestation. If you want to effectively protect your home or business from pest infestation, the best thing to do is to get ongoing services from pest professionals.
Welcome to EcoTech Pest Control Services, your local source for effective Pinellas County pest control. Our locally owned and operated company has been providing complete residential and commercial pest control solutions to properties throughout Seminole and the surrounding areas since 2013. Our company is founded on the mindset of providing unparalleled customer service and keen attention to detail. Whatever kind of pest problem you're facing, we're here to help you achieve the pest-free results you deserve.
Home Pest Control In Seminole, FL
To protect your Seminole homes from the dangers of household pest infestation, your best bet is to rely on your local pest professionals. That's why the experts at EcoTech Pest Control Services are here to help you.
Our Seminole residential pest control process includes the following:
Inspection of interior and exterior of the home, looking for entry points and sanitation issues

Mechanical controls and exclusion methods to keep pests from getting inside

Application of dust, granular treatments, traps, and liquid applications to entry points, cracks, crevices

Implementing cultural and biological controls around the interior and exterior

Using the least-toxic materials when other alternatives have been explored

Ongoing evaluations including quarterly exterior service and interior service as needed
All of our pest control treatments are green, effective, and guaranteed. Our team of highly trained and skilled pest control experts brings you year-round coverage from household infestation. Call today for a free estimate and inspection.
Why Homes In Seminole Need Professional Termite Protection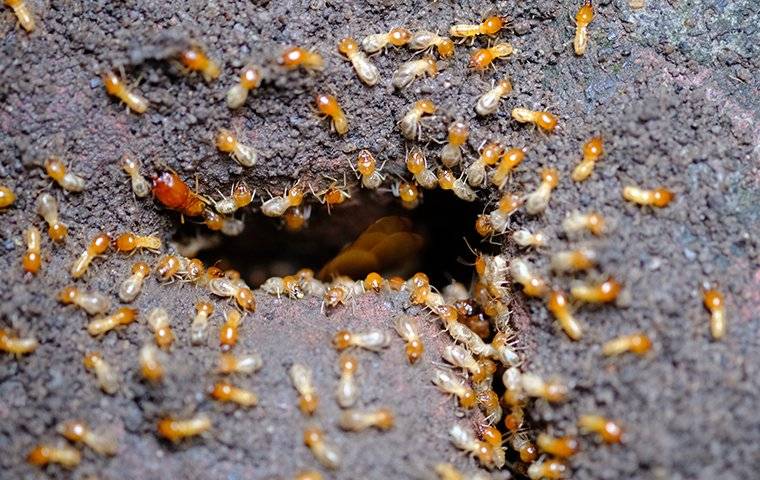 Termite control is essential for any homeowner, and there are many reasons for this. Here are some reasons why homes in Seminole need professional termite protection:
These tiny wood-eaters can cause large-scale damage to the structural integrity of your home.

Termites feed on the construction of your house, putting the safety of your loved ones at risk.

U.S. property owners spend around five billion dollars on termite repairs and prevention costs every single year.

Most homeowners' insurance plans don't even cover termite damage, making it an even bigger nightmare.
The reality is, termite damage is a huge problem, and it can be seriously detrimental to your Seminole home. If you want to secure year-round protection from termites in Seminole, your best bet is to get professional help.
Here at EcoTech Pest Control Services, we're passionate about keeping local homes termite-free and safe from infestation. Reach out to us today, and we'll get started.
What To Do When You Have Pest Wildlife On Your Seminole Property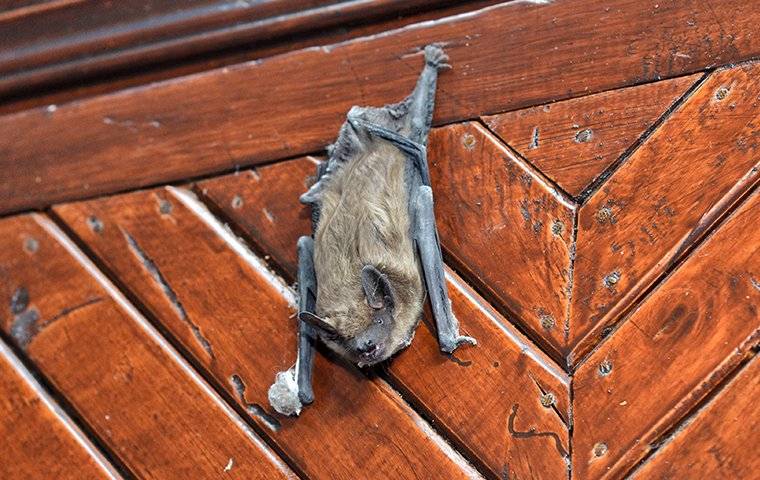 Seminole is home to many different pest wildlife species. Some of the most common wildlife in the area include armadillos, bats, birds, ducks, feral cats, opossums, raccoons, skunks, snakes, squirrels, and wild hogs.
As a local property owner, you should know what to do when you have pest wildlife on your Seminole property. Here are some tips to consider:
Seal holes and cracks along the roof and around the foundation of your structure.

Keep dry food stored in airtight plastic containers, and don't leave out perishables.

Consider getting protective fencing to create a barrier between outside wildlife and your property.

If you decide to set traps, make sure they're in places that children and domesticated animals cannot find.

Place the traps out of sight, so guests cannot access them, and identify each trap with your name and address.
When it comes to removing wildlife from your home, getting professional help is the right choice. It's dangerous to try and handle the situation on your own, as many wildlife can become aggressive if they feel threatened.
Here at EcoTech Pest Control Services, we offer customized wildlife removal and prevention solutions in Seminole to meet your specific needs. Contact us today to schedule an appointment; we're eager to help.
Commercial Pest Control In Seminole, FL
Here at EcoTech Pest Control Services, we work hard to guard local businesses against commercial pest infestation. Our pest treatments cover a long list of common area intruders, such as bed bugs, termites, rodents, spiders, wildlife, fleas & ticks, mosquitos, occasional invaders, cockroaches, and ants.
We've serviced over 60 businesses in the area, including property management, healthcare facilities, warehouses, government facilities, education facilities, and food/beverage processing. Not only do we offer generalized commercial pest control in Seminole, but we also provide specialty bed bug services for hospitality and assisted living facilities. Get in touch with us to secure commercial pest protection that lasts.