Eco-Friendly Pest Control In Seffner, FL
The community of Seffner offers residents easy access to Tampa while maintaining a suburban feel, which makes it an ideal location for commuters and growing families. Seffner also provides local libraries, walking paths, water access, gyms, pizza places, and everything in between. But with a significant amount of moisture in the air, pests are never too far away.
At EcoTech Pest Control Services, we believe that you shouldn't have to make things more dangerous in order to eliminate pests. That's why we provide eco-friendly Hillsborough County pest control to every household and business that desires it. We hold numerous QualityPro and GreenPro certifications, which means that you'll be working with pest experts who truly understand safety. By following the Integrated Pest Management method, we're able to alleviate the pest pressures that you fear and create a long-lasting pest-free environment with minimal interruption. And as always, each of our services is backed by a 100% satisfaction guarantee. For more information or to schedule your initial inspection, please call us today.
Residential Pest Control In Seffner
Since 2013, EcoTech Pest Control Services has been bringing Seffner residents green pest control that actually works. Our methods are guided by Integrated Pest Management, which is a system that works to understand the root cause of your pest problems and treat them from the source. This means that our treatments favor education, structural modifications, and subtle product applications in order to deter pests in the long term. Each product that we do use is low-impact and safe for your entire household. And as a QualityPro and GreenPro certified company, we'll take extra steps to ensure that your health is intact.
Each of our customers receives a treatment program that is specifically designed to their needs. We begin with a full property inspection in order to determine current pest activity as well as where future issues could arise. From there, we'll provide you with a detailed report of our findings and discuss the different paths we could take. We provide ongoing follow-ups in order to keep your property pest-free no matter the season. For more information on residential pest control in Seffner, call us today.
How To Prevent A Bed Bug Infestation In Your Seffner Home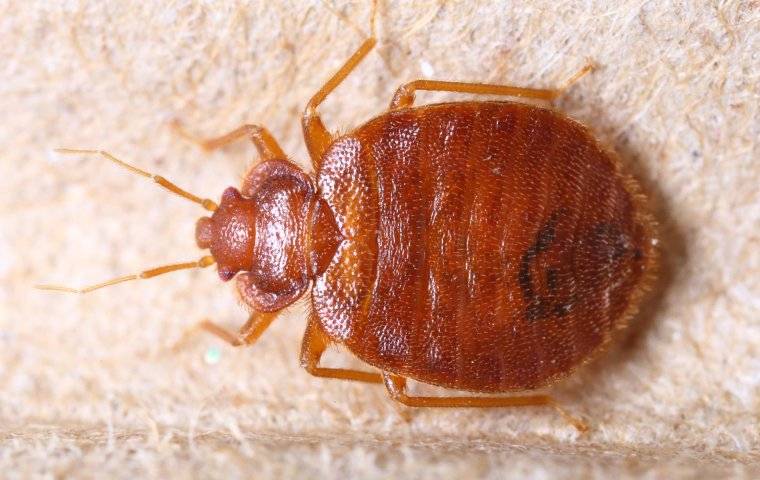 When bed bug problems occur in your Seffner home, they can be very difficult to eliminate. Instead, try these tips to prevent a problem in the first place:
If you've been traveling, store all worn clothes in a sealed bag and wash them immediately upon arriving home.

Check personal belongings thoroughly after running errands, taking the bus, or going to see a movie.

Prior to taking in used furniture and mattresses, ask about their previous whereabouts and inspect them for bed bug activity.

Seal up any cracks and crevices in your foundation with caulk and apply weatherstripping around loose doors and windows.

Bring in a pest control professional for additional help.
To receive the highest quality bed bug control in Seffner, call EcoTech Pest Control Services today.
How Dangerous Is It To Have Cockroaches In My Seffner House?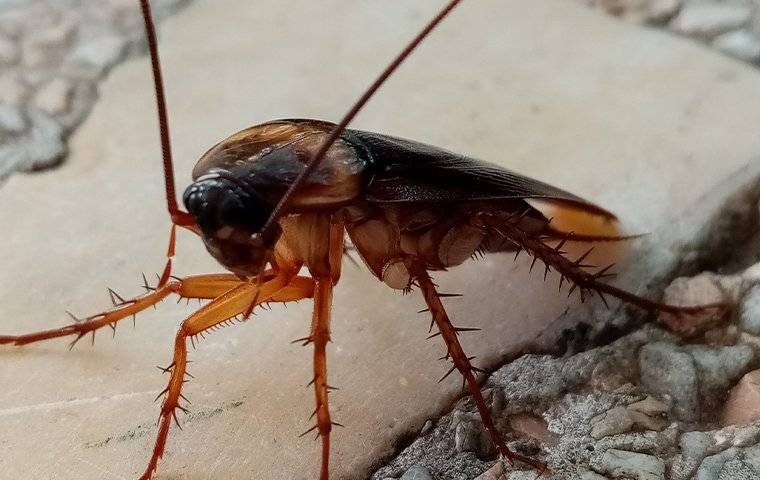 While the cockroaches that you may spot around your Seffner home can seem like a simple disturbance, they are actually very harmful pests to have around. To start, cockroaches are notorious for leaving behind a lot of fecal matter and shed body parts, both of which are linked with the spread of serious health risks. Some of those issues include E. coli, streptococcus, giardia, gastroenteritis, diarrhea, salmonellosis, and staphylococcus. These same byproducts are also linked with flare-ups in allergies and asthma.
While cockroaches in Seffner can cause some property damage by nibbling away at fabric items, they are also so dangerous because of how difficult they are to eliminate. A cockroach colony can number in the hundreds or more and constantly grows due to cockroaches' reproductive rate. These pests also require very little food, so they have almost no reason to leave your home. Additionally, the most common species, the German cockroach, has a growing resistance to common pesticides. For reliable cockroach control, contact EcoTech Pest Control Services today.
Commercial Pest Control In Seffner
When pest problems happen in your Seffner business, the ramifications can be hard to bounce back from. At EcoTech Pest Control Services, we work with local businesses to both prevent pest problems from happening and correct issues that are already in progress. As a QualityPro and GreenPro certified company, we will always make your safety the top priority and implement best practices every step of the way. Our skilled technicians utilize the Integrated Pest Management approach from beginning to end, which will benefit your business in a host of important ways. To start, this means that we'll eliminate any active pests while also installing systems that will work continuously to prevent future issues from taking shape. We're able to do this with an in-depth understanding of your property and concerns as well as pest biology and the local environment. Each of our treatment programs is custom designed and guaranteed 100%. For more information on commercial pest control in Seffner, please call us today.