Professional Pest Solutions For Safety Harbor, FL Properties
Situated on Old Tampa Bay, Safety Harbor has become a destination for families and retirees alike. The public schools are well-rated and the center of town is full of eateries, parks, and local shops. Given its close proximity to Tampa, residents of Safety Harbor are able to have a relaxed pace of life while also enjoying city amenities. The area is home to a steady warmth all year long that is paired with a good deal of humidity. While this makes for lots of time spent outdoors, it's also highly attractive to pests like mosquitoes, termites, bed bugs, and cockroaches.
Since 2013, EcoTech Pest Control Services has provided the highest quality pest control around Pinellas County. Our team of technicians are both QualityPro and GreenPro certified, which means that you'll never have to sacrifice safety for results. We are dedicated to our customers' satisfaction, which is why we offer proactive communication and superior customer service as well. Contact us today to request a free quote and keep your Safety Harbor property pest-free.
Home Pest Control In Safety Harbor, FL
At EcoTech Pest Control Services, we believe that keeping your home safe from pests is the most important factor in giving you peace of mind, and that's why we're here. We were founded on the values of superior customer support, professionalism, and proactive care, and we work tirelessly to ensure that this is your experience. EcoTech Pest Control Services is committed to offering our residential clients only the best, which is why all of our services are eco-friendly and utilize Integrated Pest Management methods, and our technicians are both GreenPro and QualityPro certified. No matter if you're in a moment of crisis or are looking to proactively treat pests, we will develop a treatment and follow-up plan together. Contact us today for your free estimate and to learn more about our residential pest control in Safety Harbor.
Everything You Need To Know To Keep Safety Harbor Mosquitoes Away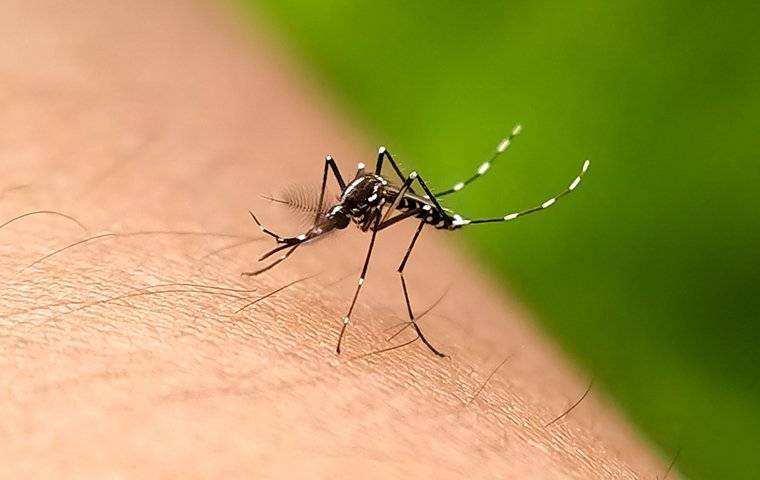 Mosquitoes are the world's deadliest pests because of the dangerous pathogens and diseases they spread, such as Zika virus and West Nile virus, making their itchy bites a whole lot scarier. Since they regularly seek the warm, humid conditions like those that are present in Safety Harbor, here are a few things that you need to know about keeping mosquitoes away:
Consider the human factor. Mosquitoes need your blood in order to reproduce, so when you're having an outdoor gathering, consider all of the ways that we personally attract mosquitoes to properties. This can include factors like sweating, having type O blood, and wearing anything fragrant. While some of these things are hard to control, you can start by using unscented hygiene products.

Address moisture issues. Since mosquitoes are attracted to any areas where water either pools or is stagnant, it's important to turn over the water in kiddie pools, bird baths, and water dishes regularly as well as make sure that water doesn't collect in places like pool and grill covers.

Mosquitoes hate certain smells. While certain plants are pleasant to humans, mosquitoes detest them, including citronella, catnip, tea tree oil, and peppermint.
When it comes to keeping mosquitoes away from your Safety Harbor property, the safest and most effective thing you can do is calling the professionals at EcoTech Pest Control Services. Contact us today for more information about keeping mosquitoes off of your property.
Why DIY Cockroach Treatments Often Fail In Safety Harbor, FL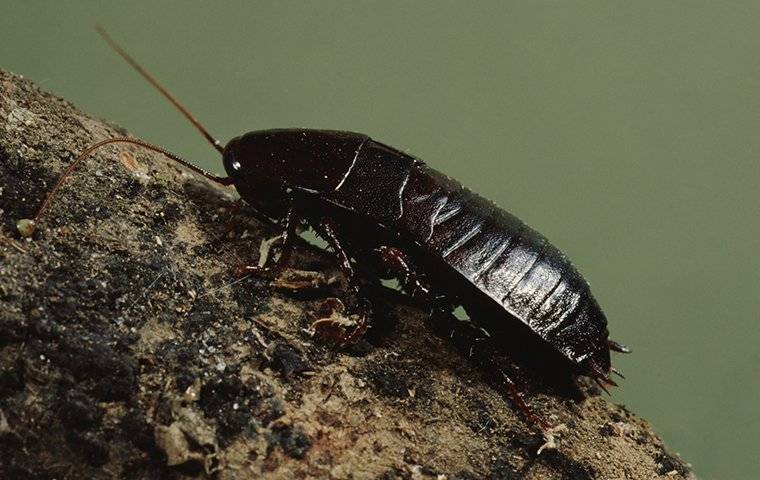 Cockroaches crawl into your home in search of water, shelter, and food. They're especially drawn to things like piles of clutter, dirty dishes, and casually stored food items. Once cockroaches in Safety Harbor have invaded your home, they can prove very difficult to get rid of.
Here are a few of the reasons why DIY treatments often fail for Safety Harbor property owners:
Cockroaches can live without much. Some species can survive for up to a week without water, and up to one month without food. So while you're working tirelessly to get rid of them, roaches have little incentive to leave.

Baits and traps don't get the whole problem. While baits and traps may prove effective, they kill one cockroach at a time, making the process drawn out and unsightly.

Not all pesticides work on cockroaches. The most pervasive species of roach is the German cockroach and experts say that they are growing immune to many over-the-counter eradication solutions.
For cockroach control that you can trust, contact EcoTech Pest Control Services today.
Commercial Pest Control In Safety Harbor, FL
As a locally-owned business ourselves, we understand what a business faces on any given day, and we believe that pests shouldn't have to be part of that equation. That's why we're here. At EcoTech Pest Control Solutions, we're dedicated to providing businesses with the highest quality eco-friendly commercial pest control services in Safety Harbor to keep your people and your property safe. Our technicians are both GreenPro and QualityPro certified and we utilize Integrated Pest Management protocols in order to ensure that treated pests don't return, while being minimally invasive. Contact us today for more information about keeping your property pest-free!