Professional Pest Solutions For Riverview, FL Properties
Situated along a peaceful river, it's no wonder how Riverview got its name. This mid-sized city in Hillsborough County is the best of both worlds: it offers all of the attractions one would want from city living, like restaurants, shops, and attractions, while being surrounded by parks and nature reserves. Riverview has a mild, humid climate for most of the calendar year, with its peak over the summer months, which allows its residents to enjoy time spent outdoors enjoying and exploring. Unfortunately, this also means a climate conducive to pests of many kinds.
For more than 15 years, the team at EcoTech Pest Control services has been providing the Tampa area with top notch eco-friendly pest control in Hillsborough County with the best in service. To us, attention to detail, proactive communication, high-quality customer service, and professionalism of our entire team are of the utmost importance. We're focused on keeping homes and businesses alike free from pests all year round and we look forward to working with you for all of your pest problems.
Home Pest Control In Riverview, FL
With so much to enjoy about living in Riverview, your time and energy shouldn't be spent dealing with pesky pest problems. That's where the team at EcoTech Pest Control Services comes in. For more than 15 years, we've been keeping the families of Riverview safe from the likes of termites, bed bugs, mosquitoes, wildlife, rodents, stinging insects, and more. We offer both proactive pest control services on a basis that fits your schedule and needs, which we always encourage to prevent issues from arising, and problem-specific care, all of which we guarantee 100% when you're on a regular service plan.
At EcoTech Pest Control Services, we're proud to utilize the least toxic treatments available while providing you with results that your family will love. Our treatments will always be safe, effective, and green. Get in touch with us today for effective home pest control in Riverview.
Four Solutions To Riverview's Bed Bug Control Problems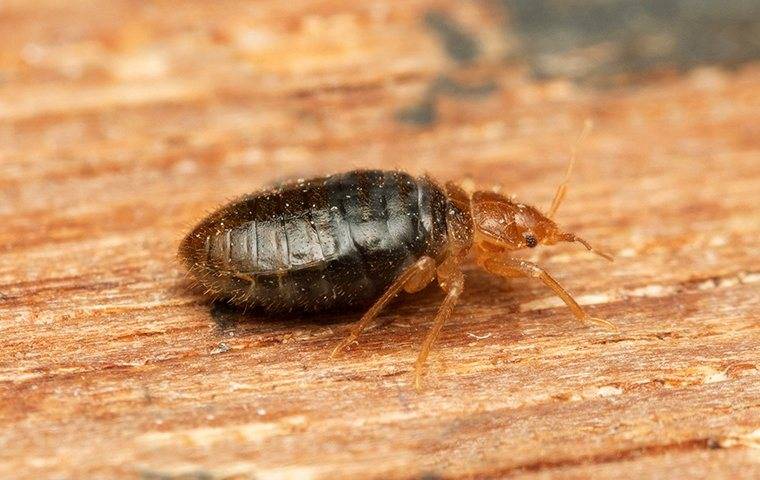 Bed bugs are one of Riverview's most misidentified pests because of where and how they work. That said, there are four ways to prevent or manage a bed bug problem in your home:
Check it out. Before bringing any secondhand furniture or appliances into your home, be sure to give them a thorough, safe inspection.

Keep a tidy home. By vacuuming frequently, you will suck up any straggling bed bugs, helping to prevent them from multiplying.

Prevent other pests. Nuisance pests like rodents and wildlife may also bring in or attract bed bugs, so by preventing other pest issues, you lower your chances of developing a bed bug infestation.

Call a professional. Bed bugs multiply rapidly and are a tenacious, sturdy pest that can live without a blood meal for up to months, giving them little incentive to move out.
Bed bugs can keep your home from feeling like the peaceful refuge it should be. At the first sight of bed bugs, call the professionals at EcoTech Pest Control Services for bed bug control services in Riverview.
Are Mosquito Bites Harmful To Riverview Residents?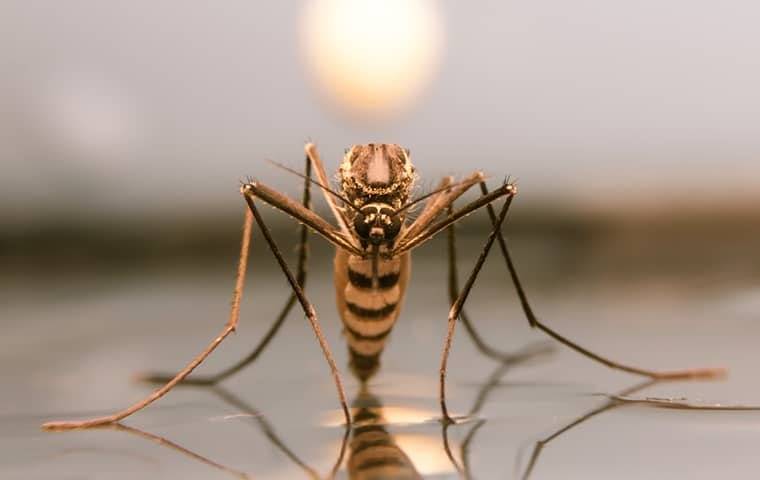 Mosquitoes are one of the deadliest animals due to the diseases and viruses that they spread. According to the World Health Organization, mosquitoes are responsible for over one million deaths each year. They're also responsible for spreading Zika virus, dengue fever, West Nile virus, and Eastern equine encephalitis, among others. Some people will contract these viruses or diseases and never know; however, some will suffer from nausea, shortness of breath, joint and muscle pain, and fever. When mosquitoes feed off of something diseased, they pick up pathogens that they then transmit to you when they bite.
Before you spend time outdoors this summer, think twice about those little mosquito bites you're getting. EcoTech Pest Control offers one-time or ongoing mosquito control services in Riverview, so you can enjoy your yard again!
Commercial Pest Control In Riverview, FL
When your business encounters a pest problem, it can mean a lot of loss. When your business chooses EcoTech Pest Control Services to safely remove any pest problems, you protect your employees, clients, and reputation, all with our exceptional customer service. We service businesses such as warehouses, government offices, schools, nursing homes, office buildings, and restaurants from termites, mosquitoes, stinging insects, wildlife, rodents, bed bugs, and ants, making us your one stop for total pest protection. When we work with your business, we will thoroughly inspect your place of business, develop and execute a plan of treatment action, and follow up on a regular basis to ensure that no new issues arise.
But it gets better. We wow our commercial clients with our guarantee to keep your space free of the agreed-upon pests all while offering an on-call emergency service. This operates 24 hours a day, seven days a week. We guarantee that we will respond to your call within two hours and a technician will be onsite for you within six hours. We look forward to keeping your Riverview business pest-free today!