Quality Pest Management In Port Richey, FL
Port Richey is a city in Pasco County, FL, located within the Tampa Bay-St. Petersburg metro area. As with all parts of Florida, our humid and warm climate means that pest populations can stay active throughout the year, so you need to be armed with ways to prevent them from invading your property. With assistance from Pasco County pest control experts and a little education in what attracts pests, we can ensure that you're always a step ahead of any invasive pests.
Home Pest Control In Port Richey, FL
Most people think pests are only a problem in dirty or rundown homes, but the truth is that any property can be at risk for an infestation. That's because every property has unseen access points that pests can utilize to get inside, and every property has factors that attract pests in the first place. In order to truly protect your home, you need to get started on residential pest control efforts now, not just when you notice pests crawling around.
Here's how the trained professionals at EcoTech Pest Control Services help Port Richey homeowners:
Inspection: We start with a comprehensive inspection of your home's exterior, yard, and interior. This helps us determine your level of risk and identify the source of existing pest problems.

Treatments: Next comes the actual treatments, which depend on your property and what pests are a threat. We don't use a one-size-fits-all approach because that doesn't address the specific needs of individual homeowners.

Report & Follow-Up: We always provide a detailed report afterward, ensuring you know exactly what we did and why. Then, we will check back with you in a few weeks to make sure you're 100% satisfied.
Don't leave yourself exposed to pests in Port Richey – contact the experts at EcoTech Pest Control Services today to get started on our effective Port Richey home pest control services.
The Secret To Keeping Mosquitoes Away From Your Port Richey Yard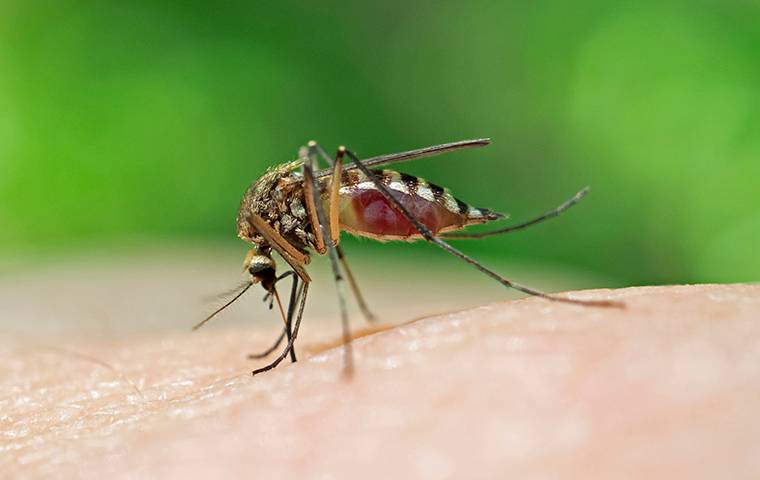 Biting pests can be some of the biggest nuisances when it comes to home pest invasions. But parasites like mosquitoes are more than just an annoyance – they can even spread diseases through their bites.
To avoid a population invading your yard, you need to address these factors around your Port Richey property:
Landscaping: Yards with lots of overgrown vegetation are naturally more attractive to pests looking for places to land while they wait for a host to bite.

Treatments: You can treat the perimeter of your yard to ward off mosquitoes and other yard pests, especially with professional services.

Ongoing Pest Control: In Florida, mosquitoes can be active all year long, so ongoing pest control is the best way to stay protected.
Turn to EcoTech Pest Control Services today to get started with our mosquito control service in Port Richey.
Stopping Nuisance Spiders From Invading Your Port Richey Home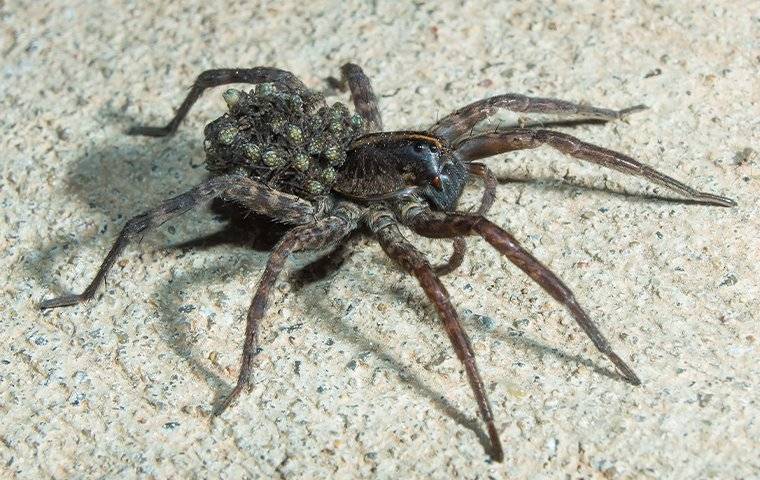 People don't tend to realize that the presence of spiders on Port Richey properties is really a sign that other pests are already there. Spiders don't eat the crumbs that fall beneath your counters and appliances. Instead, they eat the pests drawn in by those other factors.
House spiders are the ultimate example of how one pest problem tends to lead to another.
That's why you need to take broader actions to address your level of pest risk, especially these spider prevention steps:
Access Points: Spiders can crawl inside through gaps around doors and windows, plus through cracks and holes in your exterior walls.

Dewebbing: Most spiders tend to be active at night, spinning a bunch of webs around the interior and exterior of your home so that bugs will get snared. You can disrupt their food supply by quickly sweeping away their webs.

General Pest Control: Again, you really need to protect your property against all kinds of pests in order to protect against spiders. So, general pest control is always a smart move.
Get these steps done properly with assistance from the experts at EcoTech Pest Control Services. Give us a call today!
Commercial Pest Control In Port Richey, FL
Homes aren't the only kinds of properties that attract pests from far and wide. Commercial properties are at an even greater risk of pest infestations because they have even more of the human activity that attracts pests. Whether you're dealing with a food service industry or not, the daily actions of employees and customers alike contribute to the factors that pests look for.
That's why we provide commercial pest control solutions to these kinds of businesses, too:
Government: Municipal buildings and other government spaces tend to be overlooked as businesses because they are in the public sector, but pests don't make any differentiation. A property with shelter and easy access to food and water is just as attractive as a restaurant or bar.

Property Management: Whether it's apartments, homeowners' associations, or simply an office where people administrate rental properties, these properties are another type that other pest control companies tend to overlook.

Warehousing: If pests like properties that provide lots of areas to nest and hide, warehouses are kind of like an open house for them to settle down in storage containers and shelving spaces.
No matter what kind of property you own in Port Richey, protect it from pests the right way by partnering with EcoTech Pest Control Services today, and get started on our Port Richey commercial pest control services.