Pest Control In Plant City, Florida
Known for the annual Florida Strawberry Festival and as the winter strawberry capital of the world, Plant City is one sweet place to live! Although people travel from all over the world to attend the festival, the people who live and work here make it possible!
While our climate is superb for growing strawberries and many other plants and produce, it provides the perfect environment for many pests. Anyone living or working in Plant City deserves to have the best professional pest control options available.
EcoTech Pest Control Services is the leading Hillsborough County pest control provider. We've already serviced many homes and businesses and kept them pest-free, and we can do the same for you!
Residential Pest Control In Plant City
If you want to keep pests out of your Plant City home, the best way to do this is with ongoing residential pest control from the EcoTech Pest Control Services team. When you trust us to take care of your pest problems, you can expect:
Four Different Inspections: Focus is on the exterior of your home, the yard, entryways such as windows and doors, and the interior of your home.
Removal: Part of your regular service includes cobweb and wasp nest removal or any that are reachable.
Products: We use low-impact products to keep you and your family safe while treating pests.
Reports: Detailed reports of all the services we provide.
Guarantee: Satisfaction guarantee (100%), and we will retreat between scheduled services if needed.
With EcoTech Pest Control Services, you can maintain a pest-free home year-round. Don't wait; call us today to learn more and find out how you can get started!
Three Things Every Plant City Homeowner Should Know About Mosquitoes
Mosquitoes are frustrating to deal with no matter where you live in Florida. Because of our humidity, we have one of the worst mosquito problems in the country. Many people will immediately look to store-bought products, but these methods are not long-lasting.
However, you can limit mosquito populations on your Plant City property by knowing these three things about this pest:
Mosquitoes need standing water to breed; they only require a small about of stagnant water to reproduce, so eliminate or treat all water on your property.
Mosquitoes don't do well in the sun. Although mosquitoes are most active when it's warm, they hide in the shade during the hottest parts of the day because they will become dehydrated too quickly. Removing foliage and debris from your yard will assist with keeping them away.
Mosquitoes also consume plant nectar while females need to feed on blood to reproduce; both males and females get nutrients from nectar, honeydew, and other sweet liquids. So reducing plants that provide this resource can help deter them.
For more information about mosquitoes, call us at EcoTech Pest Control Solutions, and don't forget to ask about how we can help keep this pest under control.
Most Common Wildlife Creatures Found In Plant City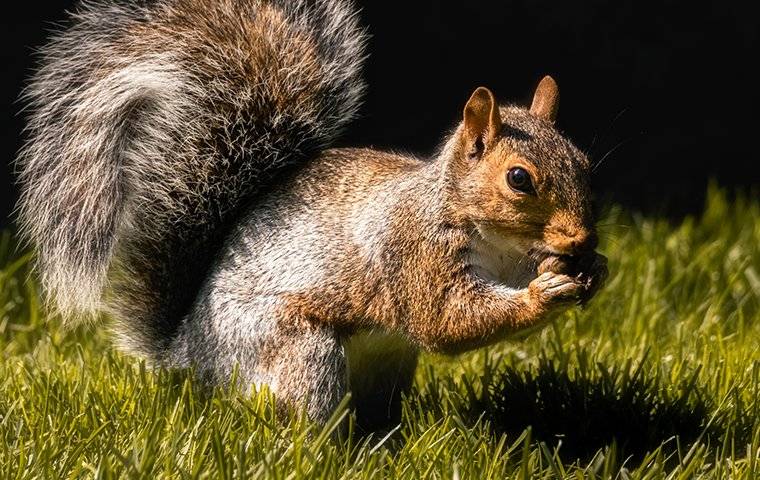 Wildlife pests can come in all shapes and sizes. Living in Plant City, we see animals near our homes. Because of this, we can sometimes forget that these animals are pests and can cause serious problems if they infest our properties.
Here are the most common wildlife pests we come across:
Bats
Birds
Ducks
Feral Cats
Opossums
Raccoons
Skunks
Squirrels
Wild Hogs
Don't attempt to handle any of these pests independently, as they can spread diseases and parasites and cause physical harm to you. Instead, let EcoTech Pest Control Services help you with your wildlife pest problems. Contact us today to set up an inspection of your property and to get started on our Plant City wildlife pest control services.
Commercial Pest Control In Plant City
As a locally owned business, we assist other companies in keeping their facilities pest-free with our Plant City commercial pest control services. EcoTech Pest Control Services uses Integrated Pest Management (IPM) and eco-friendly solutions and are GreenPro certified, so you can feel good while getting the most effective treatments.
Our trained technicians work with facilities including:
Assisted Living
Beverage And Food Processing
Education
Healthcare
Government
Property Management
Warehouses
We understand that no two businesses are alike, so we utilize a custom approach to provide you with treatments and services that target your specific pest problems. We do this with a visual inspection to identify pest pressures and discussion to determine the best control plan for your needs. When implementing your plan, we not only think about the pests we need to eliminate but also the parameters within your industry requirements.
Don't wait until pests have damaged your reputation; call us at EcoTech Pest Control Services today and get started with weekly or monthly recurring visits for year-round protection.