Pest Control In Pinellas Park, FL
Located between Clearwater and St. Petersburg, Florida, Pinellas Park is a suburb in Pinellas County. Our Gulf Coast is known for its warm climate and wet weather, both of which are a perfect combination for certain pests to thrive in our region. Add this to the dense human population of a metropolitan area, local property owners need to know how to prevent pest populations from moving onto their property. With help from the Pinellas Park pest control professionals at EcoTech Pest Control Services, you can make sure you're consistently accounting for the factors that attract pest infestations.
Residential Pest Control In Pinellas Park
Your home isn't just a haven for you and your loved ones – it can also be a safe hideaway for pests. They know that there is food, water, and shelter inside human structures, so homeowners have to prevent pest invasions long before one is noticeable. To do this, you need to take a comprehensive approach that trained experts can best provide. DIY methods may help for a little while, but they won't root out the source of the problem and protect against future infestations.
Here's why you should partner with EcoTech Pest Control Services for home pest control in Pinellas Park:
Inspection: We check your yard, exterior entryways, access points, and the interior of your home. These inspections help us formulate a pest control plan that matches your property and what you need.
Removal: If pests are around, we root them out and remove all of them, not just the ones that seem most noticeable. Only professionals can account for all the pest eggs or offspring hiding elsewhere.
Service Report: We always provide a detailed service report that walks you through what we did and why. You won't receive confusing billing statements or ambiguous treatments.
Get started on proper home pest protection with assistance from EcoTech Pest Control Services.
Why Pro Mosquito Control Is The Way To Go In Pinellas Park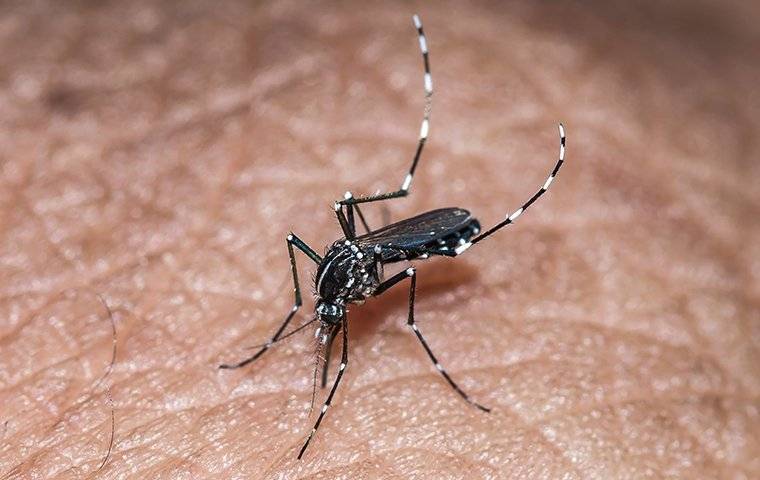 In humid climates like ours, pests like mosquitoes can run amok. Well, they fly rather than run, anyway. Tropical climates appeal to bugs because they can remain active year-round thanks to the warm weather. And for pests that feed on the blood of larger hosts, cities with lots of people around are even more attractive than the wilderness.
This is why Pinellas Park property owners have to stay on top of measures that can reduce mosquito activity and prevent you from getting bitten. A mosquito population can quickly grow out of control, and DIY methods won't account for all the eggs or hotspots around your property that will make the problem come right back. Only trained experts can account for all this and provide treatments that protect against other kinds of pests, too. Contact EcoTech Pest Control Services today to get started on our effective mosquito control services in Pinellas Park.
Why Mosquitoes Are Such A Dangerous Pest In Pinellas Park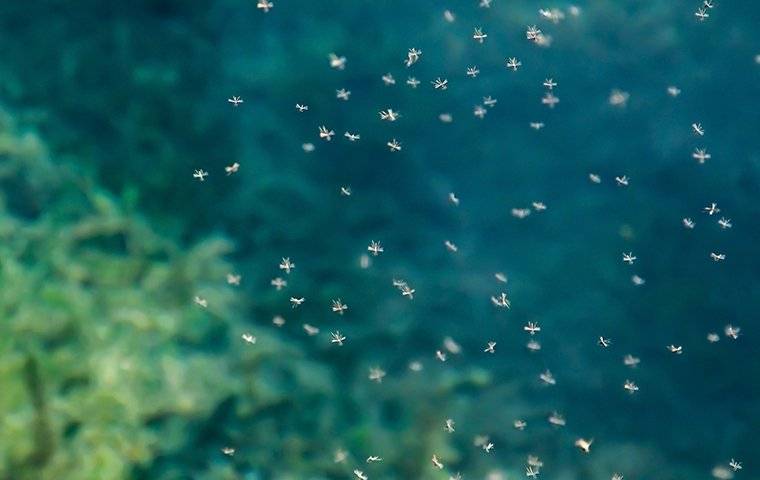 Did you know that mosquitoes are one of the most dangerous pests in the world? It's true, while they are tiny insects that are pretty common to see buzzing around in the air, the more significant danger that mosquitoes pose – more than an itchy bite or two – is the disease that they may transmit through their biting. While not every bite leads to illness, here are just some of the severe diseases mosquitoes in Pinellas Park are known to transmit:
Yellow Fever: Closely related to dengue fever, this disease is known for spreading in tropical areas.
Zika Virus: The virus that got everyone scared before SARS-CoV-2, Zika is marked by its high fever, rash, and muscle pain.
Ebola: While Ebola is treatable, it's a blood infection that can cause serious harm to your blood plasma and is therefore quite dangerous if left untreated.
The best way to avoid these serious diseases is to make sure you protect your property against mosquitoes in the first place. Professional mosquito control can protect you from the kinds of parasites that lead to illness, so turn to EcoTech Pest Control Services today.
Commercial Pest Control In Pinellas Park
Pests are attracted to all kinds of properties, even businesses, and public spaces. Most people focus only on foodservice industries or hotels as primary targets for pests, but many other properties can be at risk for infestation. And many businesses can be set back by the property damage costs and hit to their reputation that a pest infestation can cause. Here are some of the often overlooked but vulnerable facilities that we at EcoTechPest Control Services specialize in treating.
Government Buildings: Publicly owned buildings see a lot of traffic. And human activity leads to factors that attract pests.
Property Management: Businesses responsible for maintaining the homes that other people live in have to make sure they are responsive to pest concerns.
Warehouses: Even businesses that mainly deal with storage can be vulnerable to pests because of all the nesting spaces they provide for pests to hide.
No matter what kind of business you own and operate, take pests seriously and get started on proper commercial pest control in Pinellas Park today.