Professional Pest Solutions For Palm Harbor, FL Properties
Palm Harbor, FL, is a welcoming community in Pinellas County located just north of St. Petersburg. We're beautifully situated between Saint Joseph Sound and Lake Tarpon, providing us views of the water at every turn. Whether you live in Palm Harbor, or you're just here for the day, it's a wonderful place to spend time. Unfortunately, local pest populations couldn't agree more. If you own a home or business here in Palm Harbor, you are exposed to the dangers of pest infestation all year long, and it's important to secure the quality pest protection you deserve.

Welcome to EcoTech Pest Control Services. We are a locally owned and operated company that has been providing residential and commercial pest solutions throughout Pinellas County and the surrounding areas since 2013. Our company is founded on the principles of providing a high standard of service, and we always prioritize the use of safe products with the least-toxic materials. Whatever your Pinellas County pest control needs are, we're here to help. Call us today to learn more.
Home Pest Control In Palm Harbor, FL
There are so many beautiful homes in Palm Harbor, but unfortunately, they're all at risk for experiencing household pest infestation. When pests enter your home, they can have serious health and safety consequences for you and your family. Not only do they expose us to all kinds of contamination, but they can also cause large-scale property damage.

Our Palm Harbor residential pest control solutions give local homeowners complete coverage from a long list of common household pests, some of which include bed bugs, termites, rodents, spiders, wildlife, fleas, ticks, mosquitos, occasional invaders, cockroaches, and ants.

We've serviced over 450 residences in the area, providing unparalleled services that guarantee lasting, pest-free results. Our team works hard to provide our valued clients the pest-free conditions they deserve, maintaining the highest level of professionalism, attention, and communication along the way. Call us today for a free quote.
Termite Control: Four Techniques For Palm Harbor Properties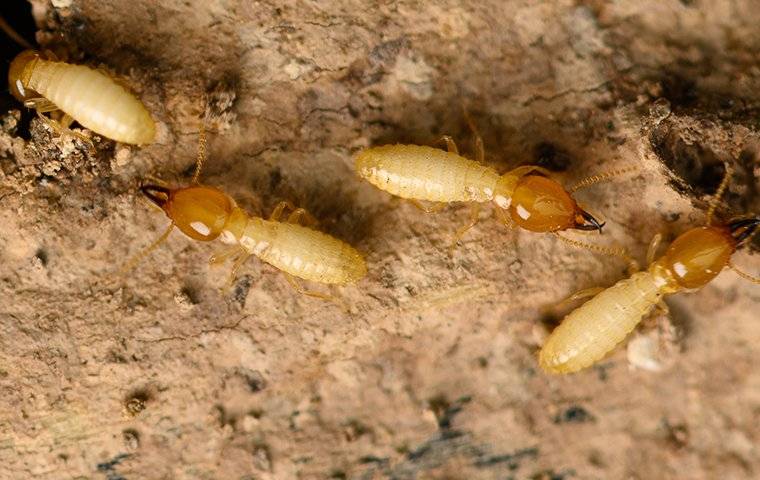 Termite damage can end up costing you thousands of dollars in repairs. These wood-eating pests feed on and break down the structure of your building over time, putting your safety (and your wallet) at risk. To minimize your exposure to termites and decrease the likelihood of infestation, here are four techniques to keep in mind:
1. Examine all wooden items brought onto your property.

2. Install vent fans or dehumidifiers in kitchens, bathrooms, and laundry rooms.

3. Keep wood away from the perimeter, and eliminate wood-to-soil contact

4. Put loose mortar or weather stripping around windows and doors.
The most reliable way to guard your Palm Harbor home or business from termites is to reach out to your local pest professionals. Here at Eco-Tech Pest Control Services, we provide quality termite control and prevention solutions in Palm Harbor you can depend on. Our team will detect and eliminate all termite activity, guaranteed. Contact us to learn more.
What Brings Ticks To Palm Harbor Yards?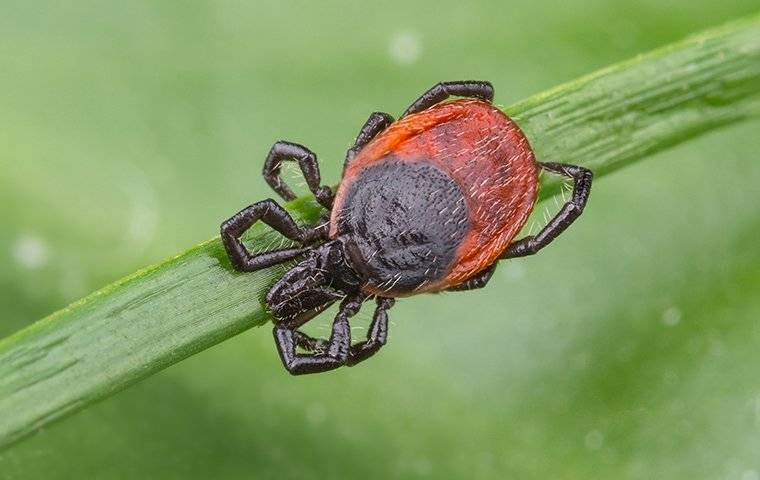 Ticks are external parasites that feed on the blood of humans and other animals. They hang around until a potential host passes by, at which point they latch on and begin feeding. Ticks can often be found in your Palm Harbor yard for a variety of reasons. Firstly, small rodents like squirrels and mice carry ticks, so if they come onto our properties, they could very well be bringing ticks with them.

Untrimmed brush, and high grass or hedges are conducive to ticks, as they hang out on blades of grass waiting for their nest host to pass by. That's why it's important to mow the lawn frequently. Remove piles of brush and leaves, and tend to areas of shade and shelter along fences, walls, and sheds.

Ticks in Palm Harbor are also attracted to sources of standing water near wooded areas, so eliminating these sources is very important. If you want to secure ongoing tick protection, the most effective plan of action is to contact the experts. Call EcoTech Pest Control Services for all your tick control and prevention needs; we're here to help.
Commercial Pest Control In Palm Harbor, FL
If you want to protect your Palm Harbor business from the perils of pest infestation, you've come to the right place. Our commercial pest solutions give business owners ongoing protection from infestation. We've serviced over 60 local businesses, covering a variety of properties, some of which include property management, healthcare and assisted living, warehouses, government properties, education, and food/beverage processing. Our extensive process involves the following:
Visual inspection - Active areas; assessment for needed equipment.

Customizable treatments - Dust applications, granular treatments, traps, and liquid applications in entry points, cracks, and crevices.

Ongoing services - Customizable; usually monthly, or weekly.
Our team utilizes an extensive IPM (Integrated Pest Management) program that covers your residence from every angle. Whatever kind of pest problem you're up against, you're not in it alone. EcoTech Pest Control Services is here to address all your commercial pest control needs in Palm Harbor. So, reach out today, and we'll get started.