Professional Pest Solutions For Oldsmar, FL Properties
Oldsmar, FL is a beautiful suburb in Pinellas County that boasts plenty of homes and businesses in the immediate area, making it a popular place to live. However, thanks to the beautiful surroundings and always warm weather, Oldsmar is also a popular spot for pests, making it a necessity to invest in professional pest control services.
For nearly a decade, our team has been the leading force in the fight against pest infestations and the problems they bring to the area. With a focus on excellence in treatment and pest management, our customers know they can count on us to deliver the results they desire without exception. If you're looking for sustainable, manageable, and affordable pest control near you, then look no further than Pinellas County pest control professionals at EcoTech Pest Control Services. Contact us today to request your no-obligation quote and become pest-free again.
Home Pest Control In Oldsmar, FL
It's a fact that nearly every home in the Oldsmar area will face pest activity at some point. However, that doesn't mean you have to suffer in silence or at all for that matter. Instead, we believe in providing Oldsmar residential pest control services that are safe and affordable, so that you can enjoy peace of mind every day.
Our team is ready and willing to help in any way by providing a six-step full-service residential pest control plan:
Home foundation inspection
Cobweb/nest removal
Lawn inspection
Entry point inspection
Home interior inspection
Finalized pest report
After gathering the necessary information, we use a combination of Integrated Pest Management (IPM) techniques and low-toxicity products to deliver unmatched results to Oldsmar homeowners. Contact us today to explore your options and become pest-free again.
Oldsmar's Easy-To-Use Bed Bug Control Guide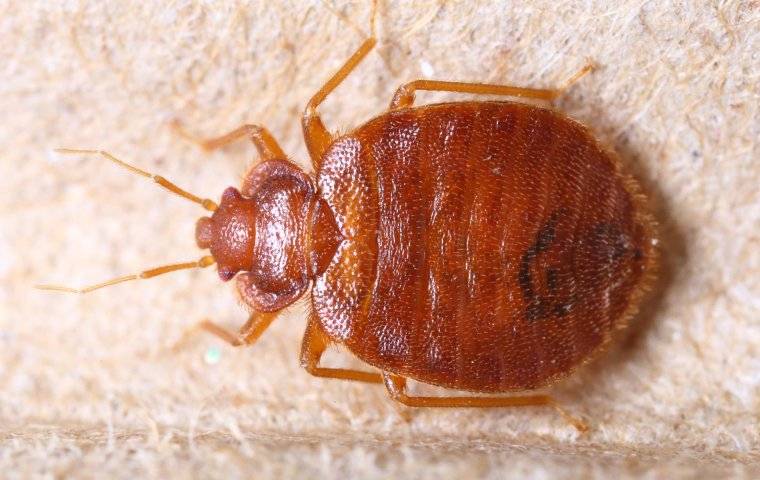 Despite almost fading into obscurity, bed bugs have made a strong comeback and impact the lives, including the residents of Oldsmar. This pest is known for the bite marks they leave behind thanks to their habit of dining on blood, making them a cringe-worthy pest. Fortunately, there are ways to keep them at bay such as:
Wash and dry all clothing in high heat
Keep the property clean
Vacuum and sweep regularly
If you have pets, wash their bedding regularly
Inspect all secondhand items before bringing them inside
Carefully check all luggage and belongings after traveling
The best way to not encounter problems with bed bugs is to trust professional bed bug control services. Our team offers a 30-day guarantee and will eliminate your bed bugs in Oldsmar quickly and effectively. Reach out to us today to get started!
Which Spiders In Oldsmar Are Harmful To Humans?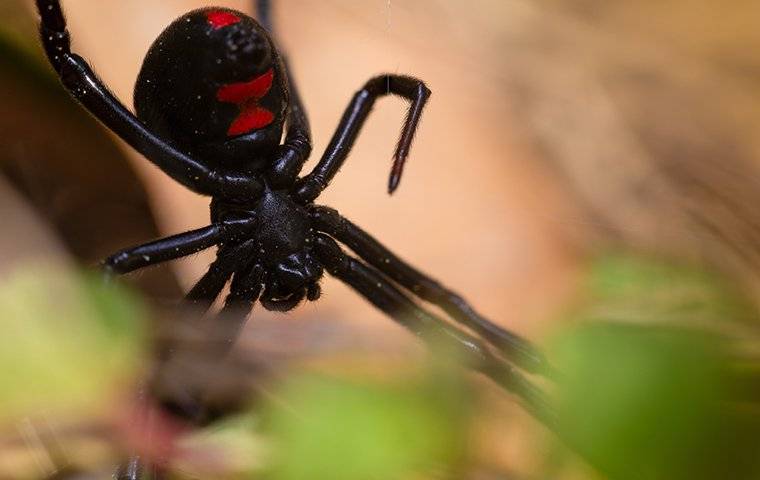 With warm weather being a fact of life in Florida, it's not surprising that pests like spiders are all too common in Oldsmar. However, not every spider is harmful despite its fearsome reputation. For example, the house spider and the wolf spider are quite common, but they aren't dangerous to humans.
On the other hand, the following two spiders are definitely harmful and require medical attention if bitten:
Black widow
Brown recluse
Both spiders possess a venomous bite and are defensive if they feel threatened. Some common symptoms include pain and discomfort, but others like blistering, chills, fever, nausea, lesions, and maybe necrosis at the bite site are possible. As such, immediate medical attention is always a good idea.
Maintain protection from spiders of all kinds by reaching out to EcoTech Pest Control today to discuss your spider control and prevention needs. We'll happily get you back to spider-free in no time.
Commercial Pest Control In Oldsmar, FL
Effective businesses provide a superior product or service in a smooth and controlled process. Pest infestations disrupt the process, compromise your products, and even lead to problems like negative reviews or code violations.
Instead of handling the problem yourself, trust in the superior Oldsmar commercial pest control services provided by our team. We're familiar with a wide range of business types, so you can relax knowing your daily operations won't be compromised while receiving the results you need.
If you're ready to take back control of your business, then call our team at EcoTech Pest Control Services today to discuss your commercial pest control options and get back to focusing on what matters most.