Complete Pest Control In Odessa, FL
Odessa is a small community located in Pasco and Hillsborough County, just North of Tampa. Although small, Odessa still has pest problems to be dealt with. At EcoTech Pest Control Services, we provide complete pest control in Odessa that is safe and effective. For the last decade, our locally owned business has been tending to the needs of our community. We pair our in-depth knowledge of area pests with monthly training in order to deliver the best service possible. Our company is also QualityPro and GreenPro certified, so we uphold the industry's most rigorous standards across the board. To schedule your free, no-obligation inspection, please call us today.
Residential Pest Control In Odessa
When it comes to an effective solution for dealing with the pests around your Odessa, look no further than EcoTech Pest Control Services. As a locally owned company with a decade of experience, we know firsthand the types of pests that will invade your home. We are also a QualityPro and GreenPro certified team, so you can rest assured that we follow the industry's highest standards of care. All of our services are informed by Integrated Pest Management, and we guarantee our services 100%.
We offer the option of year-round pest control that utilizes detailed inspections, low-impact products, and recurring maintenance. These visits also include eliminating cobwebs and wasp nests. In addition to our ongoing general pest control, we also offer targeted answers for issues such as mosquitoes, bed bugs, rodents, wildlife, and termites. As a full-service company, we are always able to care for our customers. For more information on our residential pest control services in Odessa, please call us today.
How To Keep Ant From Returning To Your Odessa Property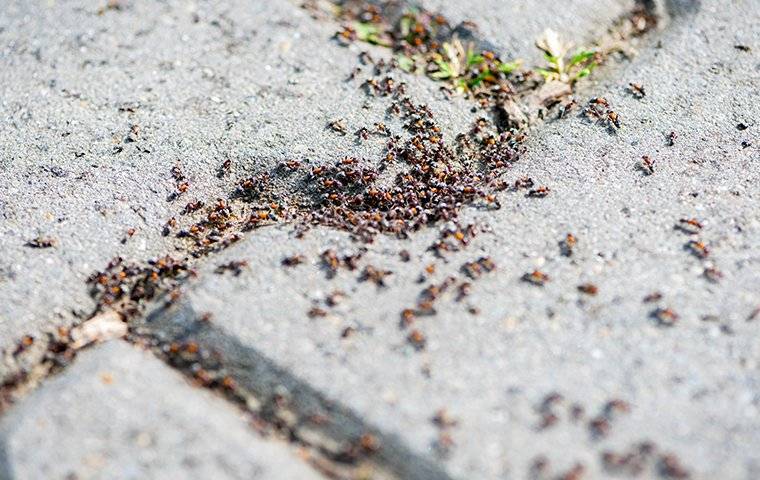 Ants are one of the most common visitors to Odessa properties like yours. In order to keep them from returning, try these tips:
Start with cleanliness. Make sure that trash bins always have proper lids and that the trash gets collected on a weekly basis. It's also important to clean out food containers before recycling them and disinfect countertops frequently.
Address other food sources. Always keep leftovers in airtight containers and avoid using original packaging for sweet snacks.
Eliminate water issues. Rectify leaky pipes, fixtures, and hoses before they become a problem.
Seal off entry points. To further reduce an ant's chances of getting into your property, look for crevices around your foundation and seal them off with caulk. You may also want to install weatherstripping to the areas around loose doors and windows.
Hire a pro. The most reliable way to keep ants out of your property long term is with assistance from a pest control professional.
For more information on ant control, call EcoTech Pest Control Services today.
Rodent Control The Easy Way In Odessa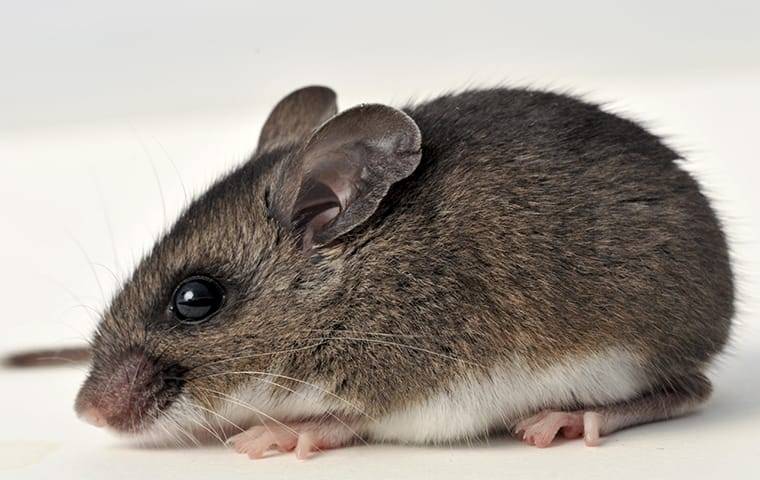 Rodents are pests that have developed a way of life that is completely dependent on their relationship with people — a relationship that most people don't know about. Rodents will do anything they need to in order to access the food, water, and shelter that they need. If they see an opening, they'll take it. And simple things like not taking the trash out regularly or having humid crawl spaces is enough to attract that.
That's why the easiest and most effective way to address rodents is with professional help from EcoTech Pest Control Services. Our company has a decade of experience in dealing with the area's rodents. We put this, along with our strict abidance to Integrated Pest Management methods, to use in the properties that we service. Our process combines comprehensive property inspections, setting bait stations and traps, and sealing off entry points for a guaranteed rodent-free property. For more information on rodent control in Odessa, call us today.
Commercial Pest Control In Odessa
When you run a business in Odessa, there are any number of pest problems that could show up at your door. At EcoTech Pest Control Services, we're here to help no matter what they are. With a decade of experience working with local businesses, we are ready to address your pest control needs. We work with commercial customers such as health care facilities, schools, and warehouses on a variety of pest issues, from spiders to termites.
As a GreenPro and QualityPro certified company, you can rest assured that you are receiving the highest standard of services, as set forth by the National Pest Management Association. And because we incorporate Integrated Pest Management methodologies, we are able to tailor our services to each customer's unique needs. The result of our work is an uninterrupted pest-free environment that we guarantee with 100% satisfaction. To learn more about our commercial pest control services in Odessa and how we can customize them to your needs, please call us today.