Expert Pest Control Solutions In Mango, FL
Located in Hillsborough County and east of Tampa, Mango is a small neighborhood that rests along major highways. That means lots of traffic passes through our community each and every day – but not just cars and people – pests, too. Florida's warm and humid climate is perfect for invasive critters of all kinds, so you need to take steps early on to prevent them from getting inside your property.
Quality Hillsborough County pest control services can both prevent and get rid of pests in your Mango home or business. With help from the experts at EcoTech Pest Control Services, you'll stay protected against pest infestations all year long.
Residential Pest Control In Mango, FL
Pests inside your Mango home can be incredibly disruptive, contributing to damage and disease that is both costly and dangerous. It's better to protect your home from invasive pests rather than wait for them to be crawling around out in the open. By the time you've noticed the signs of an infestation, pests have likely been there for weeks or months. Instead, you should get started on proper home pest control by turning to the experts at EcoTech Pest Control services.
We help Mango homeowners avoid pest problems with this process:
Inspection: We start with a thorough interior and exterior inspection of your property, looking for signs of pests and factors that might be putting your home at higher risk.

Treatments: Once we've determined the scope of the problem, we can get to work on the safe and effective treatments that drive out existing pests and protect against future infestations.

Report & Follow-Up: Once the work is done, we give you a detailed report of the services and how they provide protection. We can also provide recurring services and evaluations to keep your home pest-free.
Keep pests out of your home by getting started on home pest control services in Mango from EcoTech Pest Control Services.
The Problems Rodents Can Cause In Your Mango Home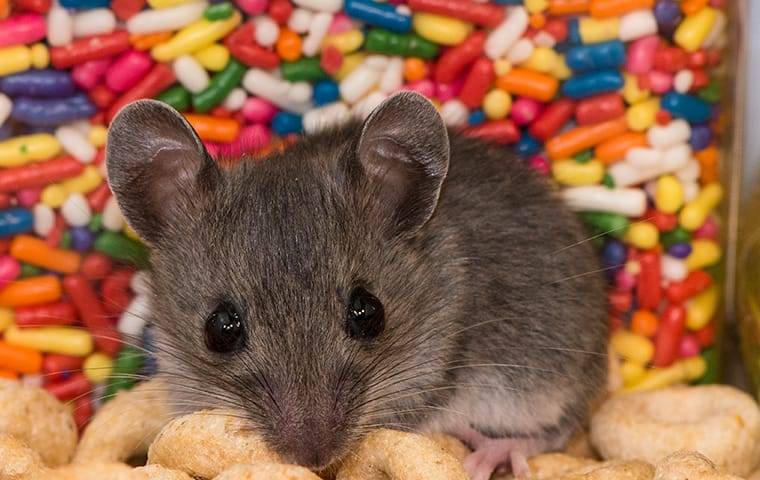 Of all the invasive species in the world, rodents have been giving humans grief the longest.
Mice and rats are such well-known vermin that they tend to be one of the first pests we think of when we worry about an infestation in our home. This fear is well-placed because rodents can lead to all kinds of problems, whether you know they are there or not.
Here's why you should turn to experts for proper rodent control in Mango:
Damage: Rodents chew on just about everything because they must constantly file their front teeth down. This can cause extensive property damage in a matter of weeks.

Disease: Mice and rats can also carry diseases, not to mention fleas and ticks, which pose their own health problems.

Proliferation: The thing that makes pests so tough to eliminate is that they breed quickly, so a few traps won't be enough to eliminate the waves of rodents that will replace whichever ones you manage to kill or relocate.
Deal with rodent problems the right way by contacting EcoTech Pest Control Services today.
Answering Mango's Most Commonly Asked Flea & Tick Questions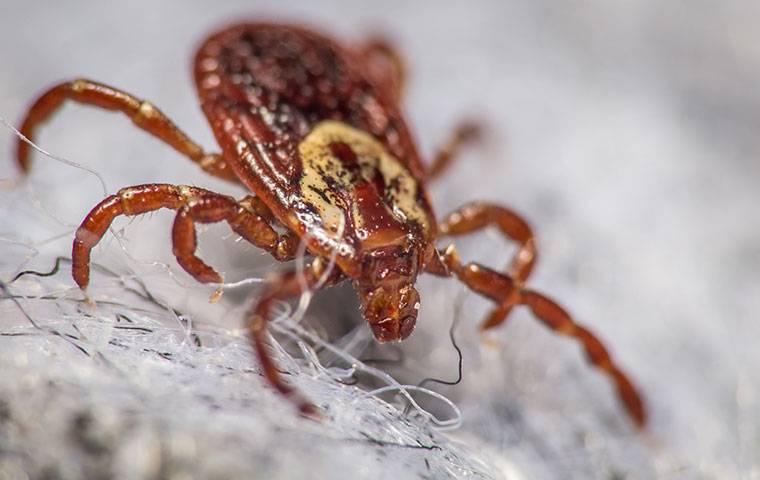 People tend to be so focused on the pests they can easily spot, that they forget about the pests they can't. Not only does this apply to the fact that all pests can have larger, hidden populations around your property, but it's also a reminder that many pests can be so small that you don't even notice them.
Fleas and ticks in Mango are tiny pests that feed on the blood of live animal hosts, which can include humans. It's important to recognize that parasitic pests are a more common problem than many realize, which is why we in the pest control industry are dedicated to addressing these misconceptions about ticks and fleas:
Do ticks and fleas target people as well as animals?
While it's true that properties with animals on them are at a greater risk of ticks and fleas, it's also important to note that these pests will bite humans as well as animals.
Are fleas and ticks dangerous?
The fact that they feed on our blood is disturbing enough, but when you add in the fact that ticks and fleas can carry diseases, too, you start to realize just how dangerous these infestations can be.
How can you get rid of ticks and fleas?
The only way to guarantee that you're eliminating the whole population – including hidden flea eggs – is with professional flea and tick removal services. Contact EcoTech Pest Control Services today.
Commercial Pest Control In Mango, FL
Not only does a warm, tropical climate allow pests to remain active all year, but the human activity in metropolitan areas attracts pest populations to our properties. This is why businesses can actually be at a higher risk of infestation – even if they aren't the kind of business we tend to think of as being highly attractive to pests. At EcoTech Pest Control Services, we help a wide range of Mango properties eliminate and prevent pest infestations.
Here are some of the kinds of businesses we specialize in:
Assisted Living/Healthcare

Beverage & Food Processing

Education

Government

Property Management

Warehousing
Each of these types of commercial properties, and others, can be vulnerable to pests. The best form of commercial pest control in Mango comes from the pros, so contact EcoTech Pest Control Services today.