Professional Pest Solutions For Lutz, FL Property Owners
Lutz, FL is a beautiful suburb in Hillsborough County located just fifteen minutes from Tampa. It provides locals with everything we need, and unfortunately, our properties also happen to have everything pests need. Pest infestations are a common issue here in Lutz, and that means our homes and businesses are in danger of experiencing one. In order to effectively protect yourself from pests, the best thing to do is contact the experts.
EcoTech Pest Control Services is a trusted, locally owned and operated company that has been providing residential and commercial pest solutions since 2013. Our company was founded on the mindset of delivering an unparalleled level of service, prioritizing customer service, proactive communication, and keen attention to detail. Overall, our Hillsborough County pest control professionals are here to handle all of your pest control needs, so call us today.
Home Pest Control In Lutz, FL
It's disconcerting to think of your home crawling with pests, and it's even worse when it actually happens to you. These year-round intruders gain entry into your home and spread their populations to unmanageable proportions. The best way to handle pests is with help from the pest experts. EcoTech Pest Control Services offers dependable home pest solutions that Lutz homeowners can feel good about.
We're proud to protect over 450 residences throughout Hillsborough County and the surrounding areas, offering homeowners comprehensive coverage from a long list of common area pests. Some of the pests we deal with include bed bugs, termites, rodents, spiders, wildlife, fleas & ticks, mosquitoes, occasional invaders, cockroaches, and ants. Our Lutz residential pest control treatments are guaranteed, effective, and green, and our 100% satisfaction guarantee promises results that last.
Three Signs Your Lutz Property Is In Need Of Wildlife Control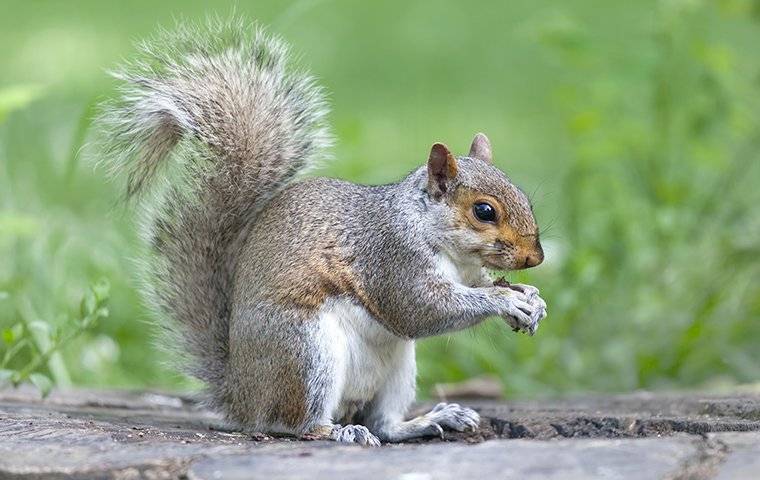 Florida is home to some of the country's most interesting wildlife species, and while they are fun the watch, they can also be quite harmful to you and your loved ones. If wildlife find their way onto your property, they can cause a lot of damage that can end up costing you thousands of dollars in repairs.
Here are three signs indicating wildlife activity on your Lutz property:
The presence of scattered garbage, and trash strewn across the yard

Discovering damage to and signs of gnawing, biting, chewing on cables, wires, and wood

Finding nests within the home, as well as nesting materials, feces, urine, and other droppings.

If you suspect any wildlife activity on your property, the best thing you can do is schedule a service visit from a professional pest control company.
Here at EcoTech Pest Control, we offer extensive protection from local wildlife in Lutz. Our team deals with many local intruders, such as armadillos, bats, birds, ducks, feral cats, opossums, raccoons, skunks, snakes, squirrels, and wild hogs. Contact us today to discuss your wildlife control and removal needs.
Which Spiders In Lutz, Florida Are Harmful To Humans?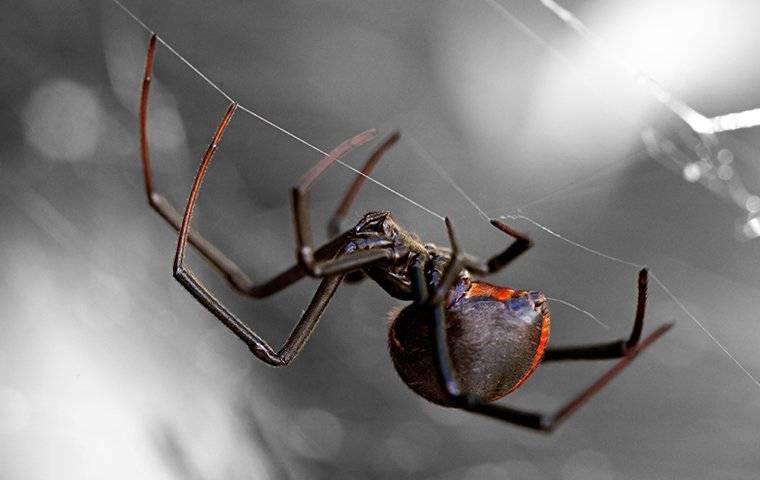 Conditions here in Florida are pleasant year-round, which makes for a nice place to call home. Spiders also like to hang around Lutz, and they could very well be seeking harborage in your home or business. Spiders are common in the area, which is why it's so important to be aware of the potential threats they pose to you.
The most common spiders in Lutz are wolf spiders and house spiders. The good news is that these species aren't dangerous to humans.
There are two other common area species, and they're much more dangerous - the black widow and the brown recluse. These two are the ones to be cautious of.
The black widow and brown recluse are known for their venomous bites. Though they're not aggressive by nature, they do become defensive when they feel threatened. If bitten by one, it can cause serious pain and discomfort.
Fortunately, these bites are unlikely to kill you, though one may experience blistering, chills, fever, nausea, severe pain, lesions, or even necrosis at the site of the bite.
Get in touch with EcoTech Pest Control today to discuss your spider control and prevention needs.
Commercial Pest Control In Lutz, FL
You've put everything into your business, so the possibility of a pest infestation is really scary. That's why we're here to protect you. Here at EcoTech Pest Control Services, we offer customizable commercial pest control solutions for Lutz business owners to rely on. We cover a broad range of facilities, such as property management, healthcare and assisted living, warehousing, government, education, and food and beverage processing.
Our team of highly trained pest technicians conducts a thorough visual inspection of the premises, familiarizing themselves with active areas, and assessing the necessary equipment needed for treatment. Our solutions are customized to meet your needs, covering a broad range of treatments such as dust applications, granular treatments, traps, and liquid applications in entry points, cracks, and crevices. From there, we return monthly or weekly to follow-up and maintain pest-free conditions. Contact us today to get your free estimate and inspection.