Professional Pest Solutions For Lake Magdalene, FL Properties
The Lake Magdalene area of Florida is an idyllic, rural neighborhood just within the boundary of Hillsborough County. The 206-acre lake from which the town gets its name is a destination spot for camping, boating, fishing, and hiking, with plenty of activities for those young and old.

Serving the area since 2013, EcoTech Pest Control Services is proud to help local residents get and stay pest-free at any time of year. We offer a blend of pest control and mitigation techniques that are truly eco-friendly and work hard to match our services to your needs. Book a spot on our service roster today by calling, clicking, or visiting with the Hillsborough County pest control professionals at EcoTech Pest Control Services office now.
Home Pest Control In Lake Magdalene, FL
The pests in Lake Magdalene, FL are tough, but the crew at EcoTech Pest Control Services are even tougher, fighting back with a six-part pest control plan:
Exterior Inspections
Initial Pest Removal
Lawn And Garden Inspection
Entry Point Identification
Interior Inspections
Household Reports
Call EcoTech Pest Control Services for Lake Magdalene residential pest control services now.
Why Pro Mosquito Control Is The Best Choice For Lake Magdalene Properties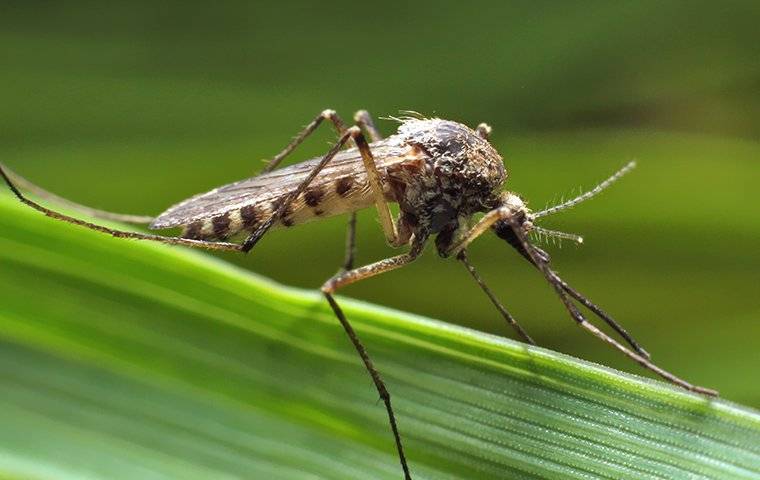 Mosquitoes around the Lake Magdalene area are disliked for three reasons: their itching bites, their obnoxious behavior, and their propensity to spread serious forms of disease. While these pests are unable to spread pathogens through every bite, there are high risks involved for the mosquito-dense town of Lake Magdalene. An abundance of standing water sources, as well as high annual temperatures and humid summers, allow mosquitoes and their eggs to overwinter quite comfortably.
Many online sources would have you believe that mosquito control is as easy as applying some over-the-counter (OTC) ingredients. However, the use of home remedies, DIY (do it yourself) techniques, or over-the-counter products are extremely inefficient means of mosquito control. Vinegar sprays and essential oils do little to stop fully grown infestations. Cultural controls keep infestations from happening, but cannot treat pests that have already settled down. Worse, OTC products may be endangering the health and safety of your family.
Professional mosquito abatement programs in Lake Magdalene from EcoTech Pest Control Services are some of the areas favorite mosquito treatment programs. Not only do they use a combination of organic and eco-friendly products to protect your lawn, but they are completely safe for children, pets, and all other family members.
How Do I Keep Ants Out Of My Residence In Lake Magdalene, Florida?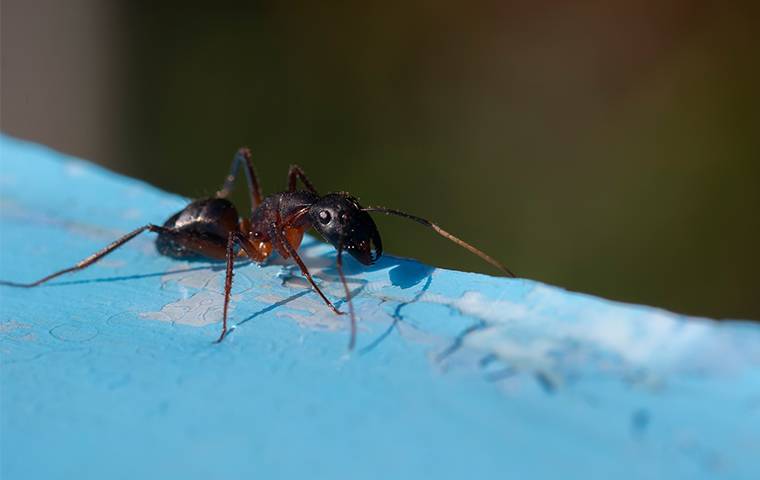 Ants are an inevitable factor of Lake Magdalene's properties. No matter where you live or work around this Florida town, you will likely run into at least one anthill or wandering scout. Some of the most common ant species in our area include fire ants, carpenter ants, pavement ants, and the black sugar ant.
There is no way to eliminate all ants from a lawn or outdoor area, simply because of the sheer number of colonies and ants in the Lake Magdalene area. A single ant colony may contain thousands of individuals, at least a third of which could be carrying food items or crumbs out of your home.
Follow these helpful prevention steps to keep ants out of your Lake Magdalene home:
Deep clean the home regularly, taking care to scrub the undersides of appliances, the insides of cabinets, and the bottoms of drawers.
Store all trash and garbage items inside plastic bags. Remove these from the home at least once per week.
Do not allow the yard to become overgrown or unmaintained. Trim grasses frequently, prune all shrubbery and cut longer limbs off trees as often as necessary.
Should an actual ant infestation occur around your lawn, prevention steps will no longer be enough to remove the issue on your own. Regular ant control programs from EcoTech Pest Control Services have everything you need to treat, eliminate, and occlude ant species from returning to your property. Contact us to schedule an ant inspection at your earliest convenience.
Commercial Pest Control In Lake Magdalene, FL
Pest control problems of any magnitude can significantly impact the outcome of your business. Employees may leave due to an unsafe work environment. Customers may no longer feel comfortable shopping in your storefronts. Worse, you may erode the hard-won reputation of your commercial operation.

At EcoTech Pest Control Services, we fully understand the importance of establishing regular, efficient, in-depth pest control plans for your Lake Magdalene, FL business. We set the bar high by serving organizations in the following industries:
Healthcare Facilities
Food Service And Packaging
Restaurants And Food Prep
Universities, Primary Schools, And Educational Facilities
Government Buildings
Property Management Groups
Don't see your industry on our list? EcoTech Pest Control Services is here for you. Reach out to the team to start custom building a Lake Magdalene commercial pest control plan now.