Pest Control In Keysville, Florida
Keysville is an excellent location with short rides to Tampa, Lakeland, and views of the Gulf of Mexico. Living and working in the area is a great option for many!
While there are perks to living in Florida, one drawback is the pests! Because of our climate, we have some of the worst pests in the country. Mosquitoes, termites, and many other pests are a bigger problem than in most other states. So all residents and businesses need to have the right pest control company on their side.
EcoTech Pest Control Services can help you keep any critters that want to infest your property under control. We offer the best Hillsborough County pest control, so look no further!
Residential Pest Control In Keysville
As mentioned above, we have some of the worse pest problems here. But you don't have to worry about these issues when working with EcoTech Pest Control Services:
Our residential pest control services in Keysville consist of the following:
An exterior home inspection to identify pest problems
Removal of cobwebs and wasp nests that are within reach
Yard inspection to determine pest pressures
Inspection of all entryways, such as doors and windows
An interior home inspection for signs of pests
A detailed report of our services
Use of low-impact products
Ongoing assistance and evaluations to help maintain protection
With EcoTech Pest Control Services, you receive a 100% satisfaction guarantee, which means we will return to retreat between scheduled services if your pest problem isn't completely gone. This guarantee ensures a pest-free home.
Give us a call to learn more about our residential services and how you can have peace of mind with our help.
How Much Do You Really Know About The Rodents In Keysville?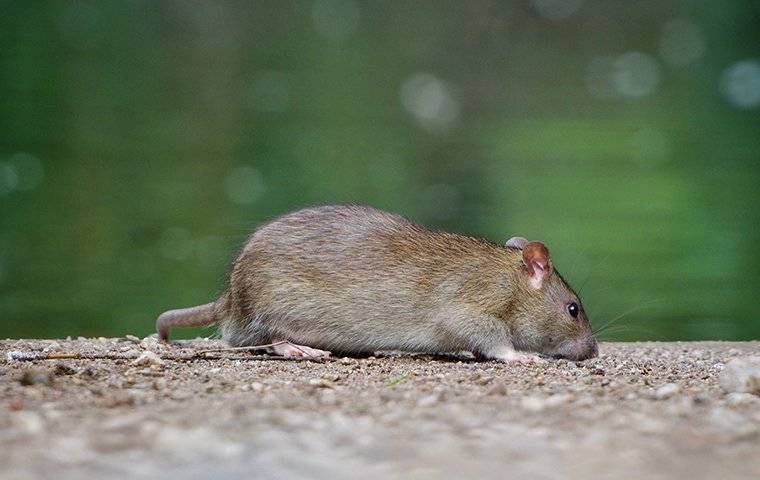 Although rodents are some of the most common pest problems, many people don't know much about them, so we want to tell you everything you need to know:
Why Rodents Infest: Rodents are opportunistic and depend on people to access the resources they need to survive. Whether your home provides food or shelter, rodents will take advantage of the opportunity.
How Rodents Get Inside: Rodents like mice and rats only need a small hole to squeeze through, as small as a dime for rodents. So you can see how easily they can get inside. Plus, rodents are excellent chewers, which allows them to make the opening bigger.
Problems Caused By Rodents: Rodents are some of the most dangerous pests in your home. They spread diseases like salmonella, hantavirus, rat-bite fever, rabies, leptospirosis, plague, tularemia, and many more. They also carry parasites such as fleas and ticks and cause contamination.
Getting Rid Of Rodents: The best way to eliminate a rodent problem on your Keysville property is with professional help. Call us at EcoTech Pest Control Services to learn about our Keysville rodent control options.
Why Professional Mosquito Control Is So Essential For Keysville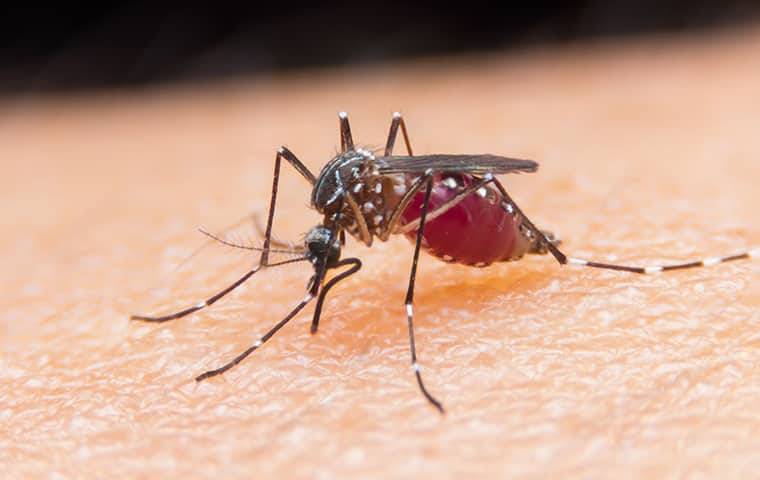 Because of how bothersome mosquitoes are, plenty of over-the-counter products promise to keep mosquitoes away but are usually disappointing and ineffective. But this doesn't mean you are powerless against this pest.
Working with a professional is essential to reducing mosquito populations in Keysville and here's why:
Mosquitos breed in standing water; experts can identify breeding sites and treat them with the right products.
Mosquitoes need shade to survive between dawn and dusk; experts can identify and make recommendations to treat these areas.
Experts understand mosquitoes in the area and can treat them accordingly.
EcoTech Pest Control Services provides ongoing and one-time mosquito treatments. We recommend regularly scheduled services for your property to keep this pest away, while our one-time services are best for events like weddings, parties, and more.
Give us a call at EcoTech Pest Control Services to learn about our Keysville mosquito control process.
Commercial Pest Control In Keysville
There are many things to worry about when it comes to running a business, and unfortunately, pests are one of those things. But with EcoTech Pest Control Services, you don't have to deal with pests on your own.
Our Keysville commercial pest control experts at EcoTech Pest Control Services will perform a visual inspection of your facility to identify pest pressures. We will determine what methods and treatments will be the most effective for your specific needs using inspection findings. A customized treatment plan will be implemented and can be followed up weekly or monthly.
The benefits of working with us include:
Protection for your reputation and brand
Safety for employees and customers
Reduced risk of harmful products
Pest-free guarantee for all pests on your contract agreement
Emergency response services 24 hours a day, every day
We will exceed your expectations, so call us today to get started with EcoTech Pest Control Solutions.