Pest Control In Holiday, FL
Holiday is a small community in Pasco County, Florida, located north of Clearwater and northwest of Tampa. As with all communities in warm, humid climates, local property owners need to consider their pest risk long before an infestation is noticeable. The best way to do that is with guidance from your local Pasco County pest control experts. Learn how EcoTech Pest Control Services can help you.
Residential Pest Control In Holiday
Keeping pests out of your home isn't a matter of reacting to infestations as they spring up. Instead, you have to lay the groundwork for pest prevention early. That way, you can avoid the more significant issues that pest populations can bring. From property damage to health problems and even attracting other pests, the consequences of a pest infestation are never just the pests themselves. The best form of residential pest control in Holiday, comes from trained experts who can spot the slightest signs of pest activity and address the factors that lead to it. Here's how EcoTech Pest Control Services accomplishes this:
Inspection: We check your yard, exterior entryways, and access points, as well as the interior of your home. This helps us determine what kind of service you need and to match treatments to your property.
Removal: If pests are already there, we promptly and completely remove them. If you need preventative treatments to keep them out, we've got you covered there, too.
Service Report: We always conclude with a detailed service report that tells you what we did and why.
Today, for safe, effective, and transparent home pest control, turn to EcoTech Pest Control Services.
Why Holiday Homeowners Should Consider Rodent Control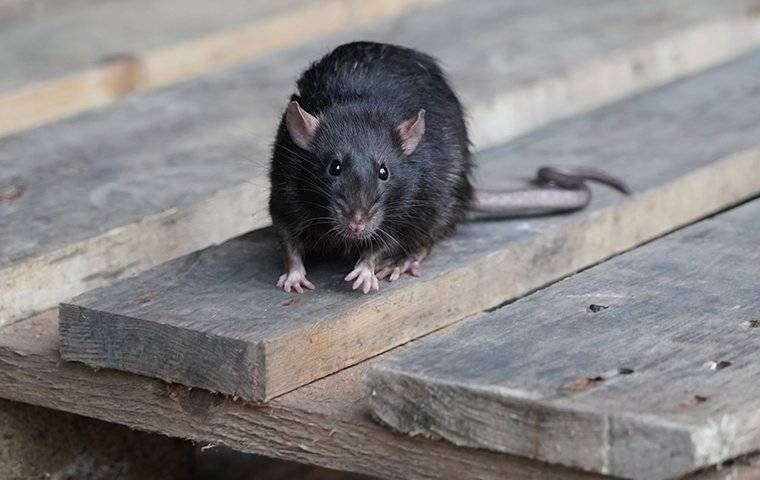 Rodents are some of the most common pests around, which is why you shouldn't assume you don't have them or can't get them. Rodents attract to any property, either for the food and water they can find within or the shelter from predators and outdoor environments. That's why a lax approach can lead you to suffer the more significant consequences of a rodent infestation, including:
Damage: Rodents will chew on just about anything. They do this to access stored foods, get inside walls, and mainly file down their ever-growing front teeth. This spells immense property damage for local homeowners.
Disease: The real danger of rodents comes from the diseases they can spread or the parasites they may carry.
Population: Rodents breed quickly and in large litters, so failing to act on an infestation can lead to the problem growing out of control pretty fast.
Avoid these problems entirely by turning to EcoTech Pest Control Services for reliable rodent control in Holiday.
Protecting Your Holiday, Florida Home From Formidable Termites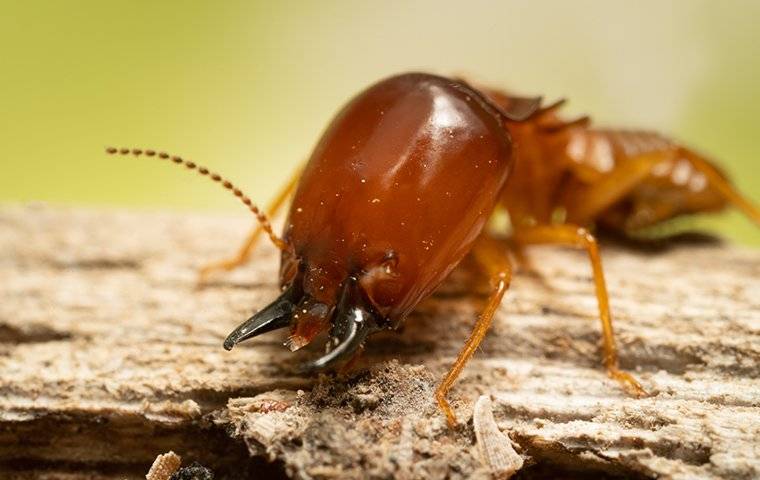 Few pests are as dangerous as termites. No, they won't bite you or spread diseases; they tend not to be visible thanks to their subterranean lifestyle. But the damage that termites cause can be catastrophic. Termites chew through wood, including the structural woods that keep your home standing. This is why it's better to be safe than sorry to prevent termite colonies. Waiting until you notice termite damage before you act can mean that the problem has been worsening for weeks without you even realizing it. Instead, turn to the professionals at EcoTech Pest Control Services. We can promptly eliminate termites in your yard or within your walls. Plus, our treatments protect against future infestations. But prevention is even better than reaction. We can inspect your property thoroughly for signs of termites and treat your home before they lead to huge costs. Get started on proper termite control in Holiday today by contacting EcoTech Pest Control Services.
Commercial Pest Control In Holiday
Most people forget about how prevalent pests are for local businesses. Human activity and its byproducts attract pests, so it makes sense that commercial properties would be at a higher risk of infestation. And the costs to deal with a pest problem can significantly hurt a small business, which already operates on thin margins. This is why local business owners need to start protecting their property and their customers right away. Here's how EcoTech Pest Control helps local businesses:
Assisted Living & Healthcare: The places where our vulnerable senior citizens live need to be safe from the health impacts of pests, which is why we help nursing homes and other healthcare spaces, too.
Food & Beverage Processing: Places where food is stored can be natural magnets for pests, and this part of Florida is known for its industrial processing centers. That's why we partner with companies to keep contaminants out of our food products.
Education: Schools can also fall victim to pests, and children need protection even more than your average adult. That's why we inspect, treat, and follow up with educational centers for total pest control.
For commercial pest control in Holiday, trust EcoTech Pest Control Services today.