Comprehensive Pest Solutions In Egypt Lake-Leto, FL
Egypt Lake-Leto is located in northwestern Hillsborough County. Our location in Central Florida gives us easy access to all that Florida offers, like our beautiful beaches, exciting amusement parks, and more! Our area's pleasant climate, awesome downtown, and great neighborhoods only benefit those of us lucky enough to live in Egypt Lake-Leto.
Unfortunately, just like every other area of Florida, living in Egypt Lake-Leto means that you have to share your outdoor space with many unwanted critters like insects and rodents. Keeping these pests from taking over your yard or moving into your home is difficult. However, by partnering with Hillsborough County pest control professionals at EcoTech Pest Control Services, you can make guarding your property against Florida pests easy! To learn more about keeping pests at bay year-round, reach out to us today!
Residential Pest Control In Egypt Lake-Leto, FL
Routine maintenance is important for many things. We schedule yearly doctor appointments to keep ourselves healthy, and we provide regular maintenance to our cars. One of the best ways to keep our yards, homes, and families safe from the pests in our area is by scheduling regular pest control services throughout the year.
Implementing residential pest control services in Egypt Lake-Leto from a trusted local professional ensures insects and rodents don't turn your property into a place they feel comfortable. Our customized pest solutions provide Florida homeowners with effective, guaranteed protection against pests. Stay comfortable in your home with the help of our residential pest control services. To learn more about how we protect families and homes against pests in an eco-friendly manner, give EcoTech Pest Control Services a call today!
Do The Mosquitoes In Egypt Lake-Leto Carry Zika Virus?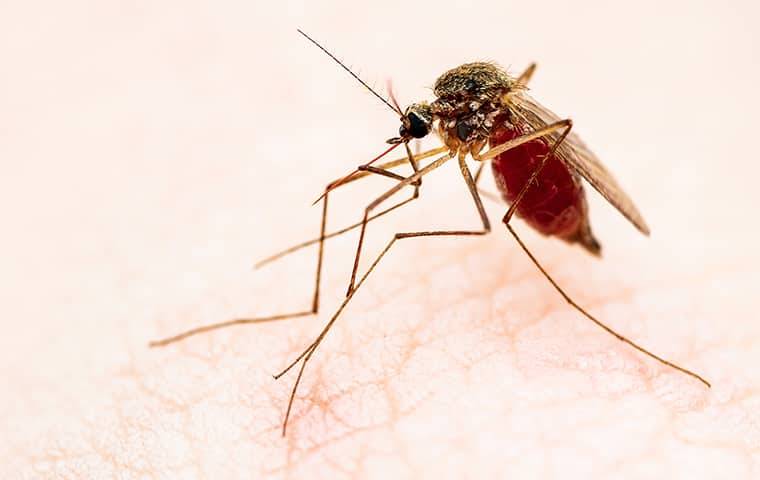 One disease that people in Florida are particularly concerned about is the Zika virus, which can cause serious neurological complications in babies, kids, and adults. However, in most people, the Zika virus tends to present mild symptoms.
Though there are species of mosquitoes in our area capable of carrying and spreading the Zika virus, the likelihood of people acquiring this disease from mosquitoes in our area is low. Most people who test positive for the Zika virus contracted the disease abroad before returning to the United States.
Though the spread of Zika by mosquitoes is not a huge concern, limiting your contact with these blood-feeding pests is always important. These insects can spread diseases in the U.S. that make people ill, including the West Nile virus.
To keep your yard from being overrun by disease-spreading mosquitoes, it is best to partner with a professional who will perform regular mosquito control services in Egypt Lake-Leto. Through our mosquito control process, we will help rid your property of mosquitoes. Call today to learn more!
The Secret To Keeping Ticks Away From Your Egypt Lake-Leto Yard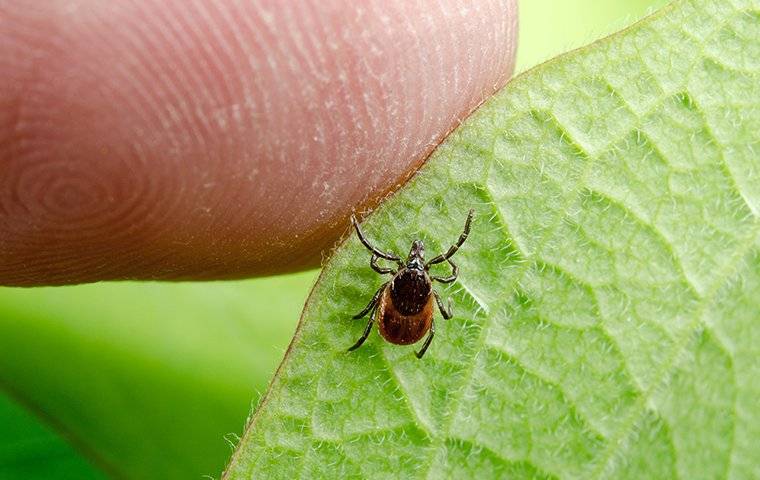 Keeping ticks out of your yard is difficult because wild animals like rodents are constantly introducing them. To help, we want to fill you in on a trick to keep Florida ticks away from your Egypt Lake-Leto yard!
Below are three of our top secrets to keeping ticks away from your Florida yard:
1. Keep your grass cut short, remove weeds, and cut back overgrown shrubs and bushes to avoid providing cool, damp areas for ticks to thrive. Ticks don't like dry, hot environments.

2. Make your property less attractive to rodents and other wild animals by keeping lids on trash cans, removing bird feeders, and regularly harvesting fruits and vegetables from garden areas.

3. Create a minimum three-foot barrier of wood chips or gravel around play areas and any wooded areas to help restrict tick migration.
In addition to the above tips, the best way to keep the Egypt Lake-Leto ticks out of your yard is to partner with the professionals at EcoTech Pest Control Services. We will provide the services necessary to rid your yard of ticks through our home pest control services!
Commercial Pest Control In Egypt Lake-Leto, FL
Any business, big or small, will benefit from the implementation of commercial pest control services. There are many reasons why partnering with a professional to guard your commercial facility and your business's reputation against pests is necessary. Some of the most important are listed below.
Regular pest control services will guard your commercial facility against pest-related damage.

Pest control will help to keep your business's reputation intact. The more customers that keep returning, the more revenue you will have!

Regular pest control services will protect the health of your customers and employees.

Pest control providers will help you ensure you are meeting local health and safety regulations.
Our Egypt Lake-Leto commercial pest control services will eliminate any problems you are currently experiencing with pests and implement the routine services necessary to keep your business free of pests in the future. Give EcoTech Pest Control Services a call today and learn more about why partnering with our business is beneficial to your business!