Professional Pest Solutions For East Lake, FL Properties
If city access with stunning gulf views sounds like a good way to live, East Lake is for you! This medium-sized city is situated near two major cities, tucked in next to Lake Tarpon, and is noted for its family-friendly neighborhoods and good schools. East Lake also boasts a humid climate that is mild throughout most of the year but that peaks in temperature during the summer months. And while this might make for outdoor adventures year-round for humans, it's also an ideal breeding ground for pests of many kinds.
Since 2013, EcoTech Pest Control Services has been serving the greater Tampa area with environmentally friendly pest control services that they can trust. Our locally-owned company was founded on the ideals of providing clients with unmatched attention, proactive communication, premier customer service, and professionalism that we're proud of. Whether you're a homeowner or business owner, we look forward to helping you live a pest-free life for with our effective Pinellas County pest control services.
Home Pest Control In East Lake, FL
We know how detrimental it can be to have pests living in your home. The damage they cause can sometimes be monetary and sometimes they impact your health. Either way, it's our belief that you shouldn't be bothered with them at all. At EcoTech Pest Control Services, we offer both proactive and reactive pest control services, so no matter the situation, we can help you. When you choose EcoTech Pest Control Services, this is what you can expect:
Home exterior inspection. Our team inspects the exterior of your home for any potential problems or pest-conducive conditions.

Removal. We remove things like wasp nests and spiderwebs that are within reach as part of your regular service.

Yard inspection. Many pests find their way into your home via the yard so we'll inspect your yard to ensure there are no infestations that are arising.

Entry point inspection. Pests also find their way into your home via cracks and crevices in your home's exterior foundation, so we'll go over this in the smallest of detail.

Home interior inspection. Lastly, we comb over the inside of your home and walls for signs of any infestations and any conditions that might be primed for pest problems.

Report. Because we pride ourselves on our level of communication, homeowners will be provided with a detailed report of our findings.
We encourage our clients to enroll in regular services to prevent any issues from arising, and we offer service inspections on a basis that fits your schedule so we can look for termites, rodents, bed bugs, mosquitoes, wildlife, and more. And we stand by our work. At EcoTech Pest Control Services, we offer a 100% satisfaction guarantee and that's something you won't find anywhere else. If a pest problem returns between your regularly scheduled service visits, our expert technicians will return to take care of your problem, so rest assured, you're in capable hands. Contact us today to get started on residential pest control services in East Lake today!
What Is The Most Effective Rodent Control Method In East Lake?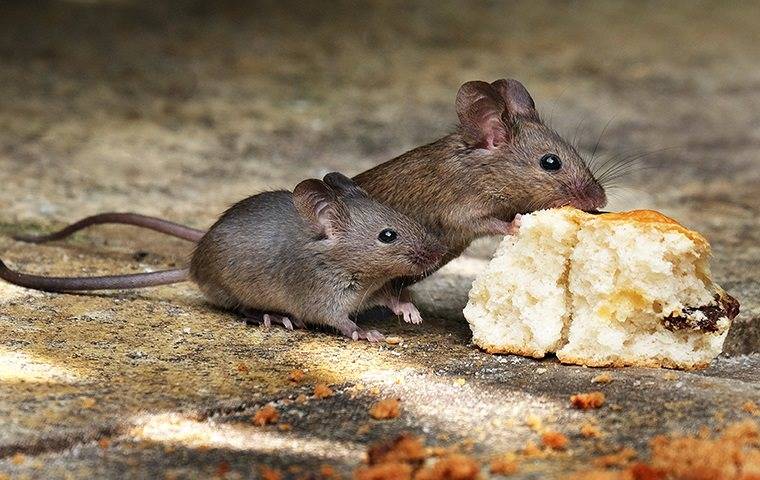 The most effective way to control rodents in your East Lake home or business is with professional assistance from EcoTech Pest Control Services. Rodents are a difficult pest to get rid of for a few reasons that you should be aware of:
They multiply rapidly, as each female mouse can produce up to 35 offspring in a year.

Their droppings, urination, and saliva can carry diseases and pathogens like salmonella.

They carry other pests like fleas, ticks, and bed bugs.
If you suspect you have a rodent problem, contact us right away. We'll eliminate the infestation and help you to prevent rodents from returning.
Here's Why Bed Bugs Are Harmful To East Lake Residents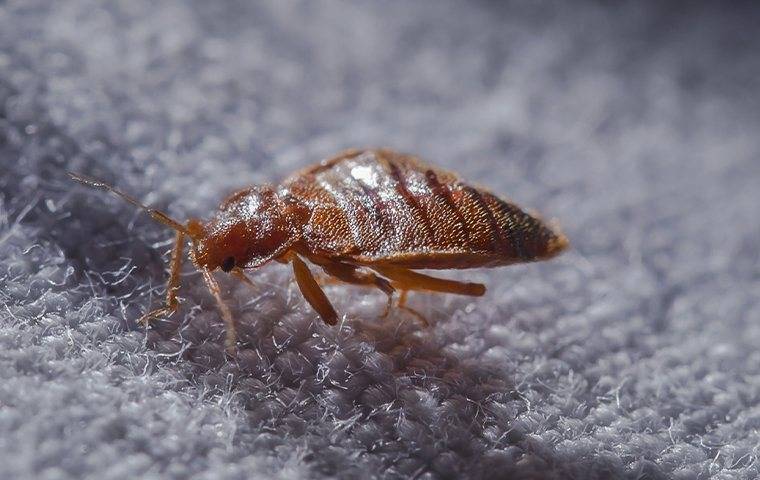 Bed bugs are one of the most misidentified pests due to their secretive behavior, which means that you may have a bed bug infestation and not even know it. Bed bugs are harmful to your health in that they feed off of any mammal leaving behind itchy, painful red welts, they can irritate allergies or cause new ones, and people who live in homes infested with bed bugs have reported increased anxiety and lack of sleep. At the first sign of bed bugs, call the professional team at EcoTech Pest Control Services to keep your home or business safe with our East Lake bed bug control services.
Commercial Pest Control In East Lake, FL
We know that when your business suffers from a pest problem it can cost your business a lot more than money. That is why we work hand-in-hand with local businesses such as: schools, restaurants, assisted living facilities, government buildings, and warehouses to keep your staff and your customers safe. When we work with businesses, the process is simple: we inspect, treat, and follow up on your case in a seamless way to cause as little interruption as possible while producing the best results.
And at EcoTech Pest Control Services, we offer our commercial clients on-call emergency services so that you can have peace of mind and carry on about your business. So if you're a business dealing with bed bugs, termites, stinging insects, rodents, or other pests, give us a call for effective commercial pest control in East Lake.