Professional Pest Solutions For Dunedin, FL Properties
Located north of Clearwater in the bustling Tampa metropolitan area, Dunedin is a community known for its scenic views and natural areas. But the coastal environment and close proximity to all this human activity mean that Dunedin is also a place that attracts pests, and infestations are more common than you may realize. This is why it's important to turn to friendly Pinellas County pest control experts like the ones found at EcoTech Pest Control Services. Learn how we can help you prevent and treat pest problems in Dunedin.
Home Pest Control In Dunedin, FL
No one wants a pest problem in their home, but infestations are very common and can lead to larger issues. From property damage to diseases spread to people and pets, pest problems are not something you want to ignore. Instead, you need to contact the experts right away. Luckily, you've got a great local pest company from right here in the Gulf Coast area. EcoTech Pest Control Services has earned a loyal customer base because of our consistency.
Here's what you can expect from our service:
Four-Point Inspection: While other companies only check your exterior, we'll check your exterior, yard, entryways, and the interior of your home to make sure we know the full scope of any pest problems.
Removal: If we find any pest populations, we'll get rid of them promptly, with effective treatments that are also safe.
Report: We always end our visit with a clear breakdown of the services that are necessary and how much the service will cost.
Contact EcoTech Pest Control Services today to see how our helpful technicians can assist you with our effective residential pest control services in Dunedin.
Why Rodent Infestations In Dunedin Are Best Left To The Professionals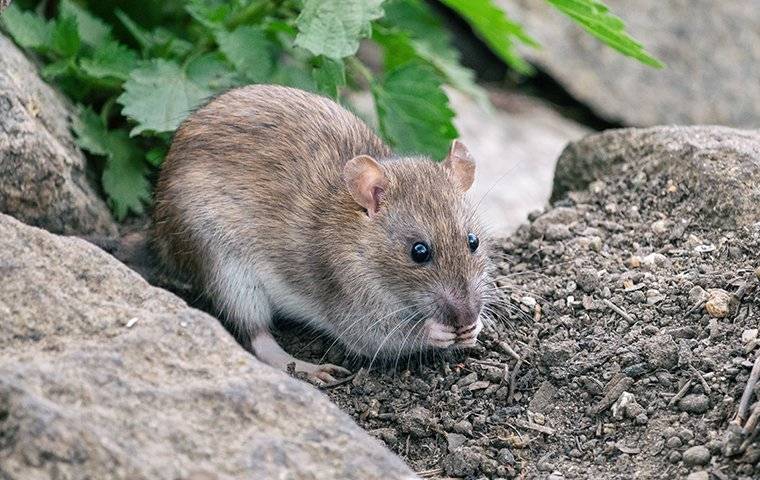 Too many people think they can deal with pest problems on their own or think that they would be able to easily spot the signs of rodents and other invasive species. But the truth is that pests are good at hiding and extremely difficult to get rid of, even rodents. Not only can DIY methods not really work but trying to take care of rodents on your own can expose you to danger. While it's not common, rats and mice will bite people if they feel cornered or threatened. Not only does this cause pain and injury, but it can also lead to the transmission of diseases.
It's better to turn directly to the experts if you notice the signs of an infestation. Even if you don't see signs of rodents or other pests, professional inspections of your property can make sure that a problem isn't growing without you realizing it. Contact EcoTech Pest Control Services today to get started on proper rodent prevention and removal in Dunedin.
Six Easy & Effective Ant Prevention Tips For Dunedin Property Owners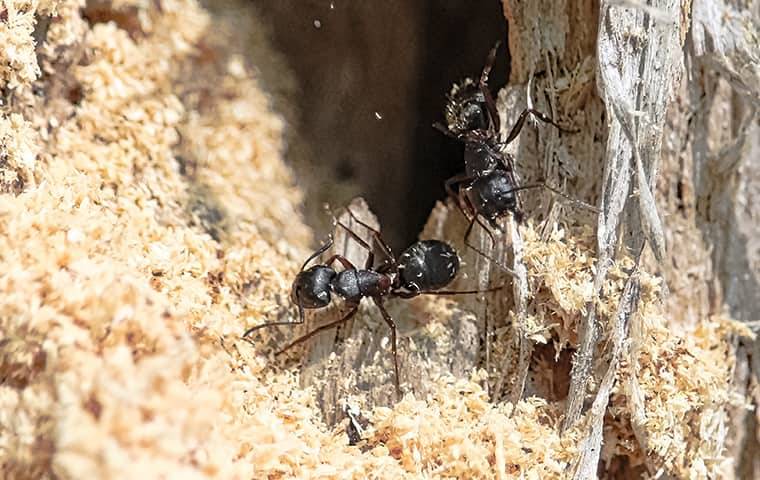 Ants are some of the most common pests in Dunedin and also some of the most difficult to fully eliminate. Because of their large colonies that keep their queens hidden, DIY methods just don't work. That's why it's better to turn right to the pros if you do have an ant problem.
You can save yourself the headache entirely by taking these steps before infestation forms:
Food: Ants will get inside of food packaging or forage for crumbs and spills. This is why food storage and deep cleaning are key prevention steps.
Trash: Ants will also seek food in the trash can, so you need to make sure your garbage isn't accessible to pests.
Moisture: Moisture attracts pests, so anywhere around your property where water pools or hangs in the air will be a target for infestations. Proper ventilation and other moisture control methods are important.
Cracks & Holes: Sealing up cracks or holes in your exterior walls can reduce the number of access points that ants can utilize.
Inspections: To spot all the possible access points or attractants that can lead to pest problems, you really need a thorough inspection by a trained professional. Contact EcoTech Pest Control Services to get started on yours today.
Treatments: The best way to get rid of ants or keep them from invading entirely is with comprehensive treatments from professionals.
For help defending your home from ants and other pests, turn to EcoTech Pest Control Services today.
Commercial Pest Control In Dunedin, FL
Keeping pests away from your business is about more than just avoiding the surface problems. Pests can ruin your reputation, lead to property damage and even lead to health issues among your staff and customer base. That's why commercial property owners must take proper pest control seriously, long before a problem is already staring you in the face. To do that, you need to turn to professionals you can trust. In the Clearwater area, that's EcoTech Pest Control Services, where we've helped countless local businesses avoid the serious problems a pest outbreak can lead to.
Here's how our ongoing partnerships protect you with each visit:
Inspection: As always, the first thing to do is to familiarize ourselves with your property and determine your level of pest risk. This helps us tailor solutions to your business.
Treatment: Once we know what you need, we get to work right away on solving problems. Whether you need prompt removal of pests or preventative treatments that protect you from them in the future, we've got the solutions.
Follow-Up: We form partnerships with businesses, we don't just fix problems and move on. You'll always get a follow-up call and an offer for recurring services to really stay on top of pests before they can get in.
Let EcoTech Pest Control Services protect your Dunedin business from pests by giving us a call today.