Reliable Pest Control In Dover, FL
The growing area of Dover is known as a family-friendly place to live, with its good public schools, many parks, and an array of neighborhood styles. Dover also offers global markets and eateries, nurseries and farms, as well as close proximity to the greater Tampa area. But given the warm and humid yearly climate, pest problems can develop at any time.
At EcoTech Pest Control Services, our reliable Hillsborough County pest control is also green and guaranteed. As a locally-owned business, we believe in prioritizing the well-being of our community, which is why we are also QualityPro and GreenPro certified. This means that we adhere to the most stringent safety standards and have undergone extensive training for your benefit. We also follow Integrated Pest Management methods, which allow us to constantly work to create sustainable pest-free environments for all of our customers. To learn more about our approach and services, please contact us today.
Residential Pest Control In Dover
Life in Dover is very peaceful and enjoyable; however, when pest problems strike, things can feel a bit uneasy. At EcoTech Pest Control Services, we have been providing our neighbors with superior pest control services since 2013. As a QualityPro and GreenPro certified company, we will also make your safety our top goal. We follow the Integrated Pest Management approach in our quest for pest-free living, which will benefit your household in many important ways. It means that we never apply chemicals unnecessarily, everything we do is green and safe for your family, and that we'll not only remove pests in the short term but we'll also keep them from returning. By providing an in-depth inspection of both the interior and exterior of your home, we'll be able to customize a treatment plan to your exact needs. We also offer a 100% satisfaction guarantee on all of our work so you never have to worry about pests again. For more information on residential pest control in Dover, please contact us today.
How to Tell If Your Dover Home Has a Termite Problem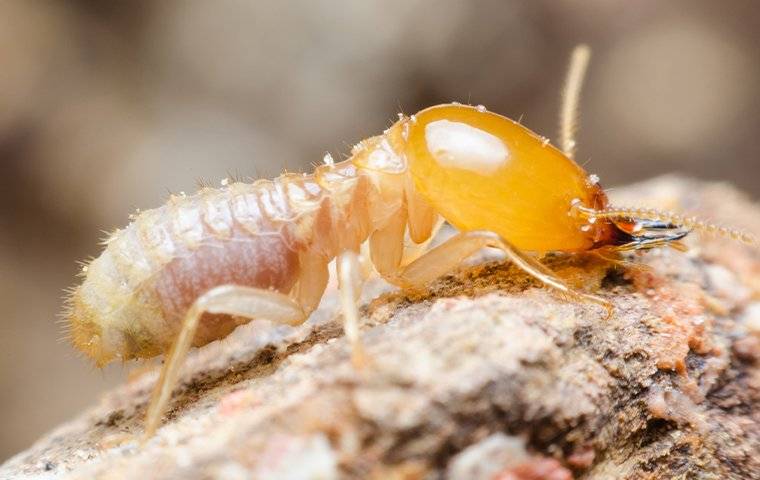 Termites are one of the most destructive pests that you might encounter in your Dover home. Because these pests tend to build their colonies inside of walls and foundations, it's very easy for you to develop an issue and have no idea for well over a year. Here are some of the most common signs of termite damage:
Piles of discarded wings

Frass accumulation, which is sawdust-like termite excrement

Bubbling paint and wallpaper

Mazes that give wood a shredded appearance

Windows that can't close

Termite swarmers

Swollen ceilings and floors
The phenomenon of letting termite problems unknowingly grow for a year or more happens to many homeowners across the county. At EcoTech Pest Control Services, we make sure that doesn't happen. Our termite offerings are comprehensive and designed around the specific species of termite that you've encountered. All of our services come with routine maintenance and a termite-free guarantee as well. For more information on lasting termite control in Dover, call us today.
Are These Ants Around My Dover Property Dangerous?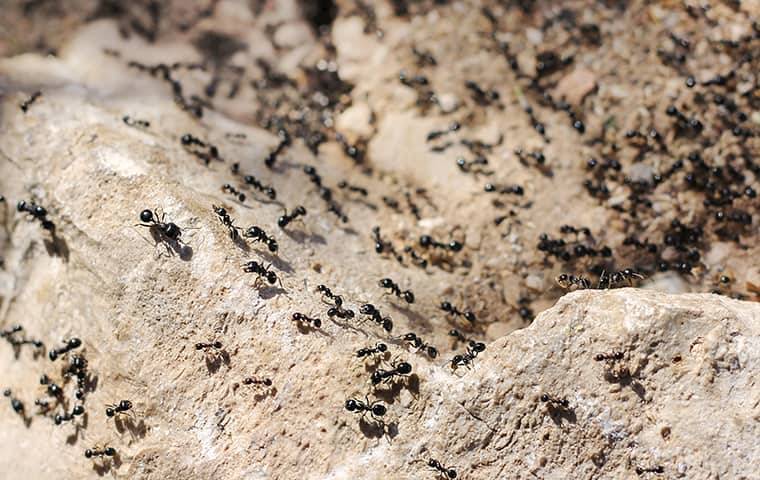 Finding ants around your Dover property is a part of daily life in the area. Some of these ants are going to simply be a nuisance but some of them actually pose a very serious risk to your health. The odorous house ant, which is very common in kitchens and bathrooms, is small and black and isn't overtly dangerous to your health. You may notice a slightly larger black ant around your property that is very harmful, and that's the carpenter ant. While these pests don't pose a risk to your health, they are considered very dangerous because of their ability to deteriorate your property's structure. The carpenter ant causes destruction akin to termites; however, they burrow inside wood rather than eat it. Another very dangerous ant is the red fire ant, which typically lives outside in mounds and is hard to miss because of its fiery coloring. When the fire ants' mound is disturbed, they will attack as a group and their bites can lead to severe allergic reactions. For more information on ant control, contact EcoTech Pest Control Services today.
Commercial Pest Control In Dover
When pest problems happen in your Dover business, they can be embarrassing and potentially very harmful. At EcoTech Pest Control Services, it's our mission to make sure that pest problems are curbed before they start. We work with businesses in a variety of ways, whether that means correcting pre-existing issues or putting changes in place to keep them developing in the first place. We have certifications from GreenPro, QualityPro, QualityPro Schools, and QualityPro Food Safety, so we are able to treat your business no matter what your industry is. We also follow Integrated Pest Management methods, which means that we work to create long-term pest-free results through structural modifications and limited low-impact products. For more information on guaranteed commercial pest control in Dover, contact us today.