Professional Pest Solutions For Clearwater, FL Properties
For a city as beautiful as Clearwater, FL, there's almost nothing people can say to enhance this sought-after vacation destination. The city of Clearwater is a resort spot of choice for couples, families, and travelers of all ages. No matter what your interests are, Clearwater offers something for you. Running alongside Florida's stunning Gulf Coast, this Pinellas County gem is sure to attract thousands of new residents and visitors alike over the next few decades. Clearwater, FL is currently home to more than 100,000 people, each of them maintaining a home, business, or property type of their own. What many residents fail to realize is that a population this size often attracts thousands of other residents, particularly pest species.
Creatures like rodents, bed bugs, and wildlife species aren't shy about ruining your fun in the sun. Instead, these animals will use any means possible to break into your home, destroy your food items, and put you at risk for significant diseases in the future. Our Pinellas County pest control professionals at EcoTech Pest Control Services is determined to keep that from happening. Serving the industry for many years, our pros are perfectly equipped to make a difference in the lives of you and your loved ones. Call us now at our main branch to speak with an EcoTech Pest Control Services provider.
Home Pest Control In Clearwater, FL
No pest deserves a place inside your home, and if you live anywhere near the Clearwater area, you will need actionable treatments to get the job done.
Why choose EcoTech Pest Control Services? For many homeowners in Clearwater, it simply boils down to quality:
We provide all-inclusive pest inspections that check the interior and exterior of the property for signs of damage.
Our professional agents deliver outstanding treatments that offer low-impact products and green-based treatments.
Every treatment lives up to our strict standards by meeting a company-wide pest-free guarantee.
Clearwater residential pest control is both attainable and effective with EcoTech Pest Control Services. Take the first step towards obtaining a plan of your own by reaching out to our Clearwater branch today.e
The Problems Bed Bugs Can Cause In Your Clearwater, Florida Home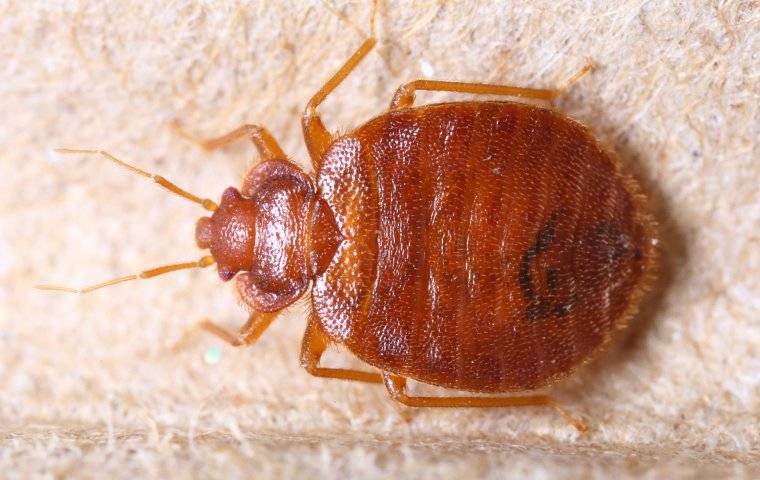 Because your home is clean, neat, or lacks a history of pest infestations, you may think that you are completely safe from Clearwater bed bugs. Sadly, this could not be further from the truth. In actuality, bed bugs could strike at any time and are known for attacking homes with no prior history of pests. If you tend to travel frequently, have recently stayed overnight at a hotel, or are in a public transportation setting, you may be more at risk for pest infestations than ever before.
Below are just a few of the problems bed bugs can cause around Clearwater homes:
Bed bug bites can be extremely itchy, and cause anemia, insomnia, and sometimes secondary infestations.
Bed bugs leave a pungent odor in the home and are unable to be treated without professional means.
Bed bugs prevent family members and loved ones from wanting to visit, and may even reduce the property value of your home.
EcoTech Pest Control Services makes it simple and cost-effective to manage bed bugs before they emerge. Instead of waiting on the inevitable to take place, start by contacting EcoTech at the first sign of bed bug activity. We are waiting for your call and ready to help you with our effective Clearwater bed bug control services.
Three Wildlife Prevention Tips For Clearwater Property Owners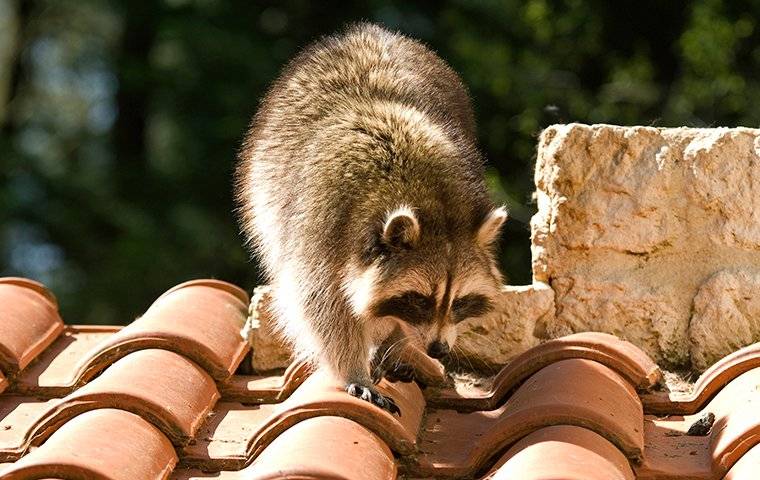 Below are three of the easiest wildlife prevention tips for Clearwater, FL home and business owners:
Do what you can to manage thick vegetation and tall grass on your property. Cut, trim and prune all greenery back as needed.
Refuse to allow stagnant water puddles to subsist on the premises. Fill in ditches, potholes, or other dips in the lawn that hold water puddles.
Store your garbage in a strong outdoor bin. If you have a compost pile, consider turning it more frequently to break down refuse and dissuade hungry wildlife creatures.
For more tips and tricks related to wildlife control in Clearwater for the most notorious wildlife animals, submit an online contact form to EcoTech Pest Control Services. Someone will be getting in touch with you shortly.
Commercial Pest Control In City, ST
Many business owners in Clearwater have had bad experiences with their previous pest control companies. Maybe they felt siloed or trapped with a cookie-cutter plan. Maybe they were unable to get access to the scheduling they so desperately needed. Maybe their costs were too high for what they actually received.
At EcoTech Pest Control Services, we strive to eliminate outdated forms of pest control in return for efficient, high-value commercial pest control plans that keep on giving. We are proud to serve a variety of businesses with our specialized protections, including but not limited to:
Grocery Stores
Pharmacies
Retail Malls
Office Buildings
Educational Facilities
Healthcare Hubs
See the difference that EcoTech Pest Control Services can make in your business interior and exterior with our effective commercial pest control services in Clearwater. Get a free estimate over the phone now.