Professional Pest Solutions For Citrus Park, FL Properties
Citrus Park is a unique and exciting place to be! With features like the Big Cat Rescue and Westfield Citrus Park, there's always something incredible to do. That's part of why the quality of life here is so desirable.
Unfortunately, pests love it in Citrus Park as well. When they try to interrupt your good time, there's no better company to call on than EcoTech Pest Control Services! We're here to provide you with exceptional service options for pest control in Citrus Park.
EcoTech Pest Control Services is a locally owned and operated company that's motivated by helping you thrive as a home or business owner. We work with a mindset of providing unparalleled attention to detail, proactive communication, overall professionalism, and excellent customer service! That way, we can provide you with the efficient and effective pest control services you need with a customer experience that simply can't be matched.
Our team is comprised of highly-trained and skilled individuals from various backgrounds in customer service and pest control to ensure you get the high-quality caliber of experience you deserve. When you rely on our team of local professionals, you'll receive service excellence that's second to none!
For guaranteed, effective, and green Citrus Park pest control services, contact EcoTech Pest Control Services today!
Residential Pest Control In Citrus Park
We're honored to assist our friends and neighbors with the most exceptional residential pest control services available in the area. If you're dealing with pests running around your home in Citrus Park, EcoTech Pest Control Services is the company to call!
We've proudly serviced over 450 homes in the community we care about. We offer free inspections and estimates to keep costs affordable for local homeowners and offer a 100% satisfaction guarantee for every service rendered. That means that if your pest problem continues for any reason after we've finished servicing your home, we'll come back and rectify the issue at no cost to you!
We start our home pest control process by inspecting the exterior of your home, looking for entry points they're using to gain access to the interior of your property. Then, we'll identify the particular aspects of the pest issue you're facing and create a treatment plan tailored to the unique needs of your property.
Our most popular service option for homeowners is a quarterly plan. Take advantage of this exceptional service offering by contacting EcoTech Pest Control Services to get started on our residential pest control services in Citrus Park.
Is Termite Damage A Big Deal In Citrus Park?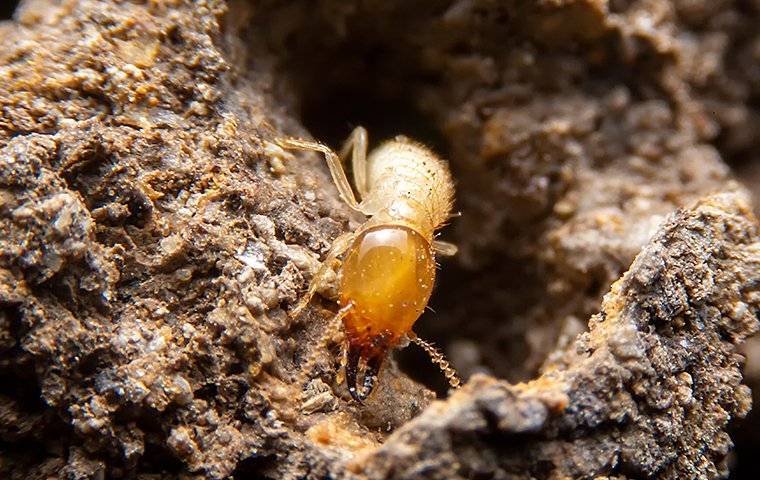 When termites infest your property, they can cause significant structural damage over time. Since they can eventually compromise the property you invested in, termite damage in Citrus Park is a big deal! So what can you do to stop termites from damaging the property you're proud of?
The best decision is to call on our local experts here at EcoTech Pest Control Services! We'll provide you with a termite inspection to identify the nature and extent of the issue at hand. Then, we'll continue with a treatment to effectively return your property to being termite-free!
Rely on us for the efficient and effective termite control services in Citrus Park that you need!
The Trick To Total Ant Control For Your Citrus Park Home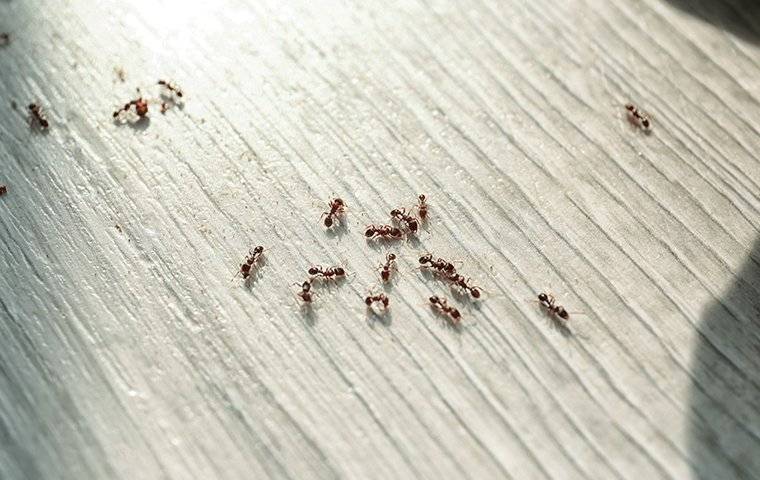 When ants come marching one by one, EcoTech Pest Control Services can get the job done! We're here to provide you with the fast and effective ant control services you seek.
We typically provide our ant treatment services for homeowners between April and August, when ants like to march right into your home. Still, we're here to help you get rid of ants whenever you need us!
Stop ants in Citrus Park from running around and contaminating floors and surfaces in the home you love. Contact us to get your free inspection and estimate today!
Commercial Pest Control In Citrus Park
If you've been looking for the best and most reliable commercial pest control service in town, you've come to the right place! We offer the high-quality caliber of service you need that's also attentive to the unique needs of your company. Don't sacrifice your business's needs for pest control service with a company that doesn't care — choose EcoTech Pest Control Services instead!
We start our process with a visual inspection, assessing which types of pests are at play and what equipment we'll need to solve the problem. We customize our treatments to the needs of your property. Most business owners take advantage of our monthly or weekly service programs, but we can accommodate your needs in any way that works for you!
We proudly provide quality commercial pest control services for the following types of establishments in Citrus Park:
Property Management
Healthcare/Assisted Living
Warehousing
Government
Education
Food/Beverage Processing
If you own a commercial property and are dealing with pest problems, we're here to help! Reach out to your local pest control experts at EcoTech Pest Control Services to get your commercial pest control services in Citrus Park started today!