Professional Pest Control Services In Cheval, FL
There is a lot to love about life in Cheval. This Tampa suburb is close to the beach and has everything a Florida city should. Unfortunately, that means it also has plenty of pests.
At EcoTech Pest Control Services, we are experts in pest control in Cheval and understand the issues pests can cause. That is why we offer pest control plans to keep your home or business protected. All our Green Pro specialists are highly trained and background-checked for your safety, and they all take pride in keeping their neighborhoods pest free.
Contact us today to learn more about what we can do, or get started with a free inspection.
Residential Pest Control In Cheval
Pests can cause significant problems in your Cheval home. Termites can destroy your home, cockroaches can spread diseases, and stinging insects and ants can threaten you and your family with dangerous and painful stings. The best way to keep your home and everything in it safe from pests is with a home pest control plan from EcoTech Pest Control Services.
At EcoTech, we understand the issues that pests can cause and how important it is to keep your home pest-free. We always start the residential pest control process by thoroughly inspecting your home, yard, and the rest of your property. Then we will provide a detailed report of what we found and the services we recommend. If you approve, we get to work treating your house to eliminate any active infestations and build a barrier of protection to keep other pests out. Finally, we schedule routine follow-up visits to ensure your home remains free of pests.
Don't let pests invade your home and cause problems. Call us today for residential pest control you can count on.
Factors That Attract Mosquitoes To Your Yard In Cheval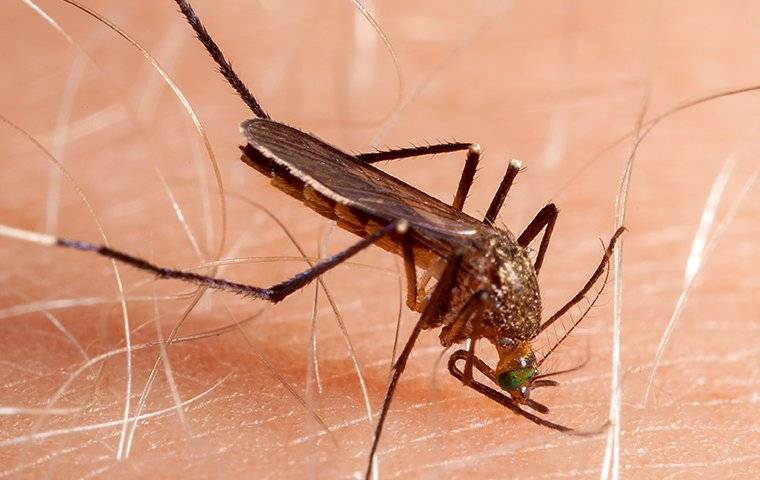 When you think of Florida in the summer, you think of the sun, heat, thunderstorms, and mosquitoes. Mosquitoes are common pests in Florida yards and can ruin even the best outdoor event. They will leave you and your guests covered in itchy red bites and running inside.
Everyone wants to keep mosquitoes out of their yard, and one of the easiest ways to prevent them is to know what attracts them in the first place. One of the most common reasons you have mosquitoes in your yard is because there is standing water where they can breed. Even the smallest amount is enough to attract mosquitoes, including standing water that collects in:
Empty flower pots
Old tires
Tarps
Bird baths (if you don't change the water frequently)
Construction buckets
Kiddie pools
Low-lying areas
By eliminating standing water, you will eliminate most of the reasons you have mosquitoes on your property. If you combine eliminating standing water with a professional mosquito control plan from EcoTech, you can enjoy your yard all summer without worrying about mosquitoes showing up and ruining the party.
Call The Pros At The First Sign Of Spiders Around Your Cheval Home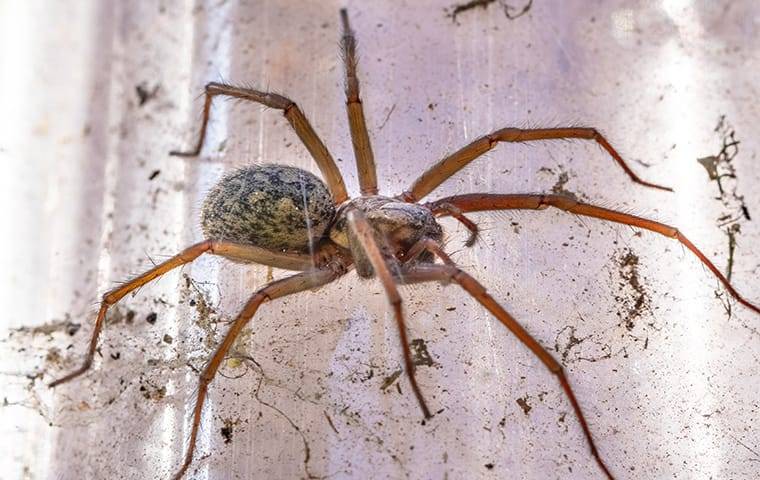 Whether because of their creepy appearance or the way movies portray them, spiders are one of America's top five scariest pests. Having spiders around your house is usually enough to make you call for professional spider control immediately. Still, if you know the reason they are in your home, you won't be able to get to the phone fast enough. The number one reason you have a spider problem is that you have other pests in your home that spiders prey on. So seeing spiders means you also have other pests.
The best method for spider control is a home pest control plan that includes de-webbing services, like the plans we offer at EcoTech. We'll eliminate the spiders in your home and the other pests that are attracting them, so you won't have to worry about these scary-looking arachnids or their prey.
Call EcoTech for all you pest control needs and live pest-free!
Commercial Pest Control In Cheval
A commercial pest control plan protects your business from pests and all the problems they can cause. You may not think about it much, but commercial pest control is critical to business operations. A pest infestation can drive away customers, ruin your reputation in the community, cause negative reviews online, and threaten the health and safety of everyone on your property.
At EcoTech, we understand that we are protecting the four walls of your business, which is why our commercial pest control plans offer the following guarantees:
We'll protect your brand, reputation, and people.
We'll protect your facility, products, and services.
We'll develop plans to reduce pesticide use and risk.
We'll exceed your expectations.
Because we take pride in ensuring pests don't cause problems in your business, we also provide 24/7 emergency services. We guarantee to respond to your call within 2 hours and have someone on-site to resolve your pest problems within 6 hours.
Call us today and let us get started keeping your business pest free.